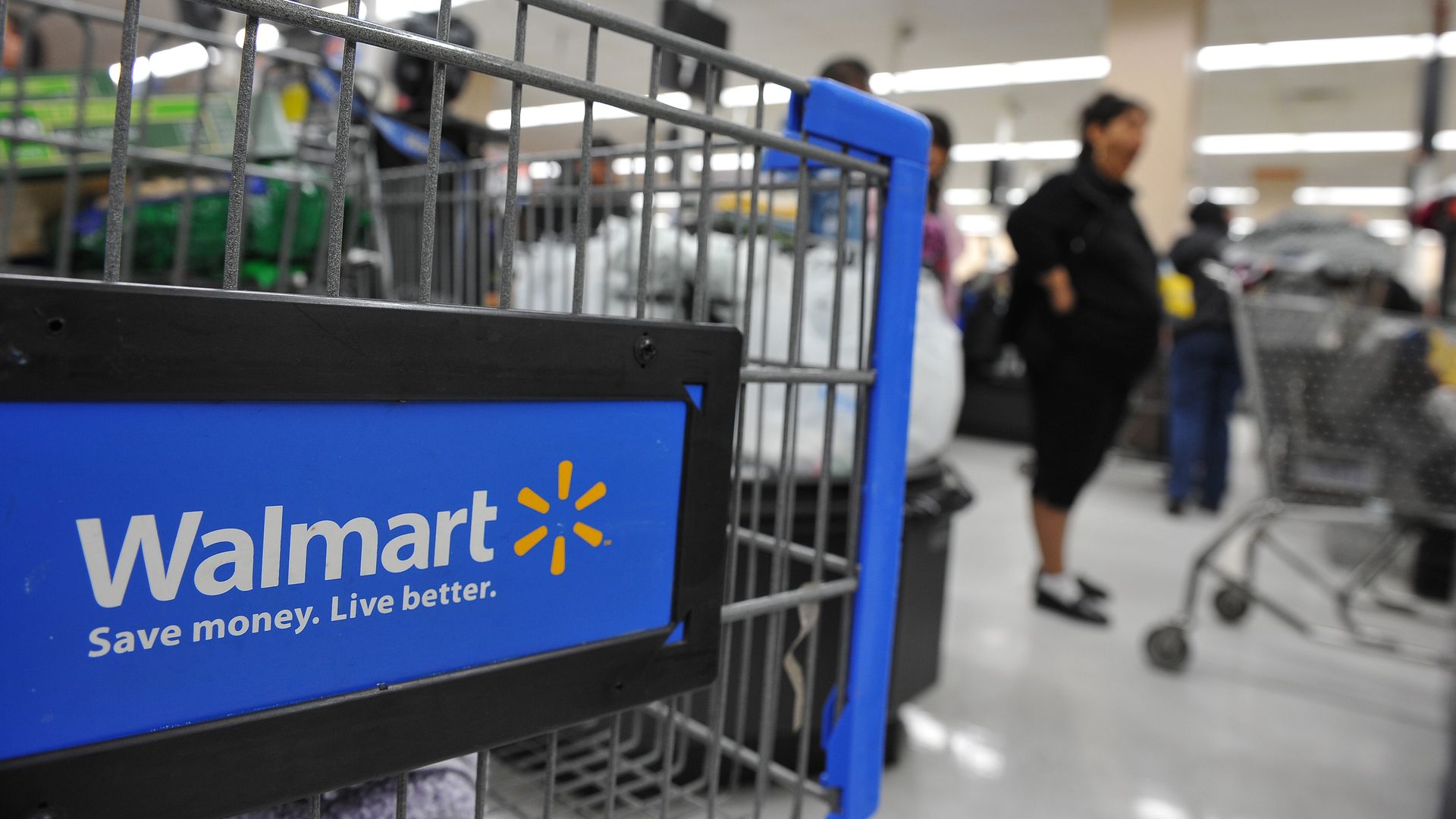 Walmart is boosting starting wages, providing a one-time bonus for employees and expanding benefits, the company said on Thursday, citing the tax cuts signed into law by President Trump last year. The company is also closing 63 Sam's Club stores, it announced Thursday.
Details: The bonus is based on length of service, with those who've worked 20 years eligible for $1,000. The company, which is the largest private employer in the U.S. and employs roughly 2.2 million people worldwide, is also raising its starting wage to $11 an hour. The current starting wage for store associates is $9 an hour. The company also said it plans to expand its maternity and paternity leave benefits.
The plan benefits more than a million employees, the company told Axios.
Several other large companies have also doled out bonuses and announced employee raises thanks to the new tax cuts:
Bank of America gave roughly 145,000 employees a year-end $1,000 bonus.
AT&T also gave $1,000 bonuses to more than 200,000 U.S. employees.
Fifth-Third Bancorp told Axios' Dan Primack that it will raise the minimum wage of its workforce to $15 per hour.
Wells Fargo said it would increase its minimum wage to $15 an hour, and plans to allocate $400 million in donations to community and nonprofit organizations in 2018.
Boeing committed $300 million for charitable giving, employee development programs and "workplace of the future" facilities and infrastructure enhancement.
NBCUniversal said it would award $1,000 in bonuses to more than one hundred thousand eligible frontline and non-executive employees.
Go deeper