Who Trump is taking to Davos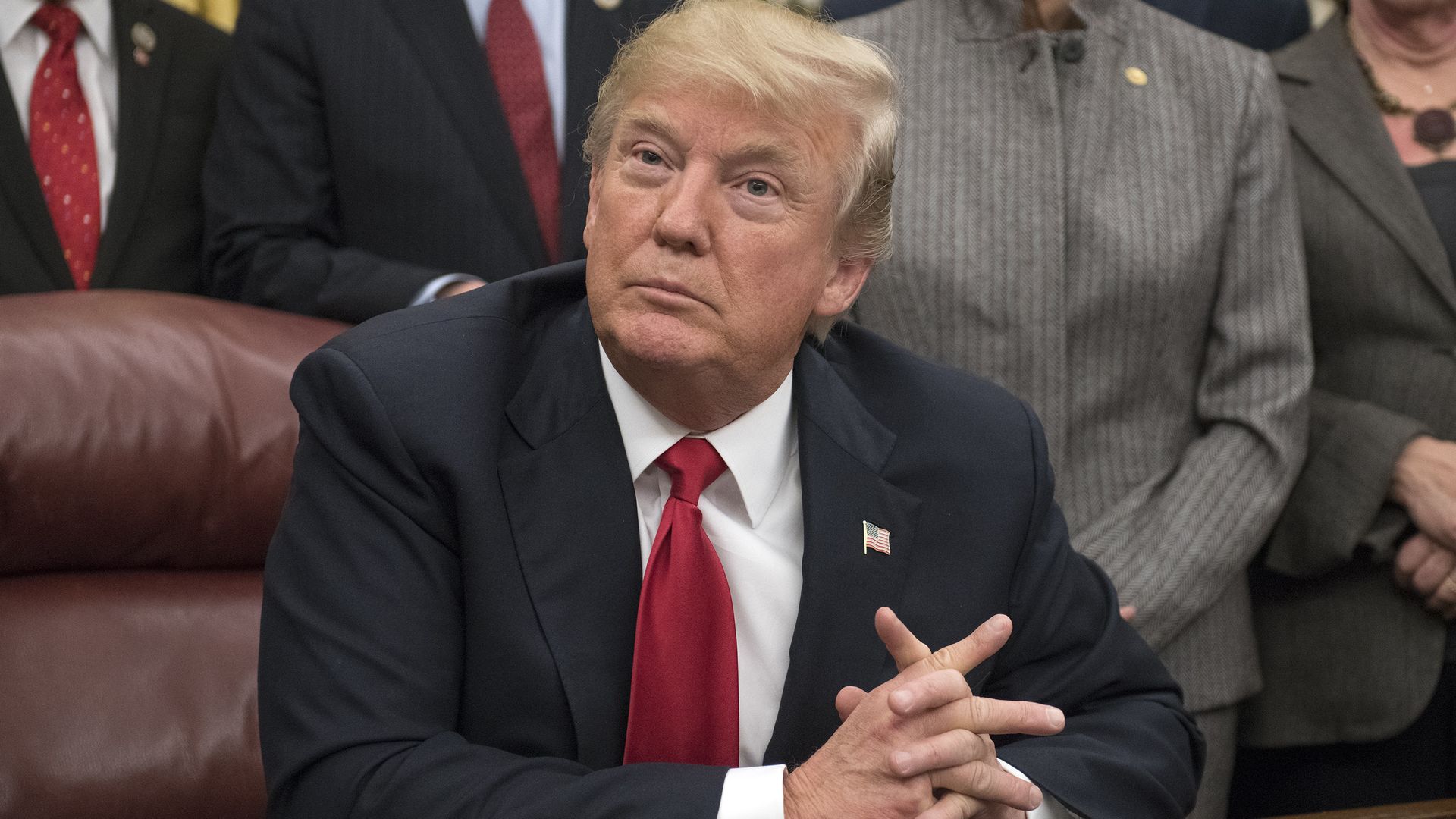 Eight cabinet members are accompanying President Trump to the World Economic Forum in Davos, Switzerland, next week, including Sec. Rex Tillerson, DHS Sec. Kirstjen Nielsen and Energy Sec. Rick Perry.
Why it matters: People who attend the Forum were pushed as "anathema to the nationalist, populist voters who put Trump in the White House" by former strategist Steve Bannon, Bloomberg reports. But Treasury Secretary Steve Mnuchin, who is leading the delegation, said Thursday that they will be pushing an America-first agenda.
Mnuchin said the Forum isn't a "hangout for globalists," and that the cabinet members have "no interest in going over there and rubbing elbows with anybody. ... This trip is all business."
Other members of the delegation include Trump's son-in-law Jared Kushner, Homeland Security adviser Thomas Bossert, and U.S. Trade Representative Robert Lighthizer.
The full delegation, per the White House:
Rex Tillerson, Secretary of State
Wilbur Ross, Secretary of Commerce
Alex Acosta, Secretary of Labor
Elaine Chao, Secretary of Transportation
Rick Perry, Secretary of Energy
Kirstjen Nielsen, Secretary of Homeland Security
Robert Lighthizer, United States Trade Representative
Thomas Bossert, Assistant to the President for Homeland Security and Counterterrorism
Jared Kushner, Assistant to the President and Senior Advisor to the President
Mark Green, Administrator of the United States Agency for International Development
Scott Gottlieb, Commissioner of Food and Drugs
And some names the White House added: "In addition to the official delegation to the World Economic Forum, Chief of Staff John Kelly, National Security Advisor H.R. McMaster, and Director of the National Economic Council Gary Cohn and other members of the White House staff will be traveling with the President when he heads to the forum later in the week."
Go deeper