Lawmakers discussing health care package that may include CHIP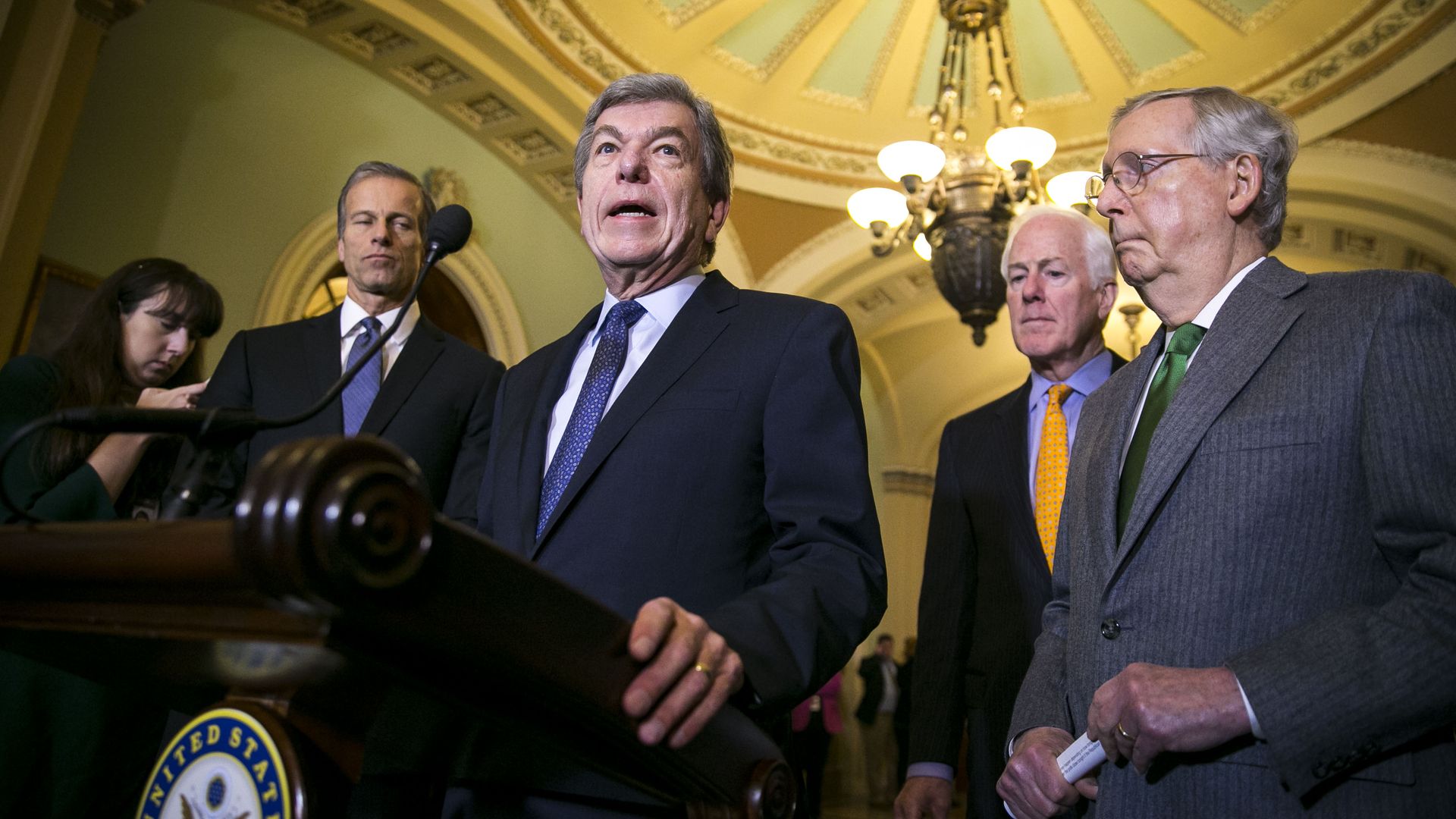 Congress still doesn't have a clear strategy for reauthorizing the Children's Health Insurance Program, but there's now talk of putting together a small package of must-pass health care items, including CHIP. Funding children's health care is popular, and could help pull more controversial measures across the finish line.
The problem: The strategy still seems to be very much in flux. Attaching CHIP to a must-pass spending bill next week is still a possibility — especially if the spending bill needs some help garnering votes. Meanwhile, Democrats are coalescing around a 10-year CHIP reauthorization, and it's unclear whether the GOP would support this.
What they're saying: "I ... think CHIP is more likely to be part of a bigger health care package that includes the community health centers and some other things that need to get done. But CHIP will be the driving force of that. It'd be the biggest of all the items we'd be talking about if we're allowed to put a little package together," Sen. Roy Blunt, a member of GOP leadership, told me, adding that the package "needs to be as inclusive as it can be."
Finance Committee Democrats are also involved in the discussions.
Although members and aides said it's still possible CHIP will be added to the spending bill next week, Blunt said that probably wouldn't give Congress enough time to also include the other must-pass health care items still on its plate.
It's unclear what items would make it into the package.
When I asked Sen. Lisa Murkowski whether she'd heard about doing a package, she said, "There's all kinds of like, chatter. I don't know that I believe anything."
Go deeper