White House, GOP leadership not sold on bipartisan immigration deal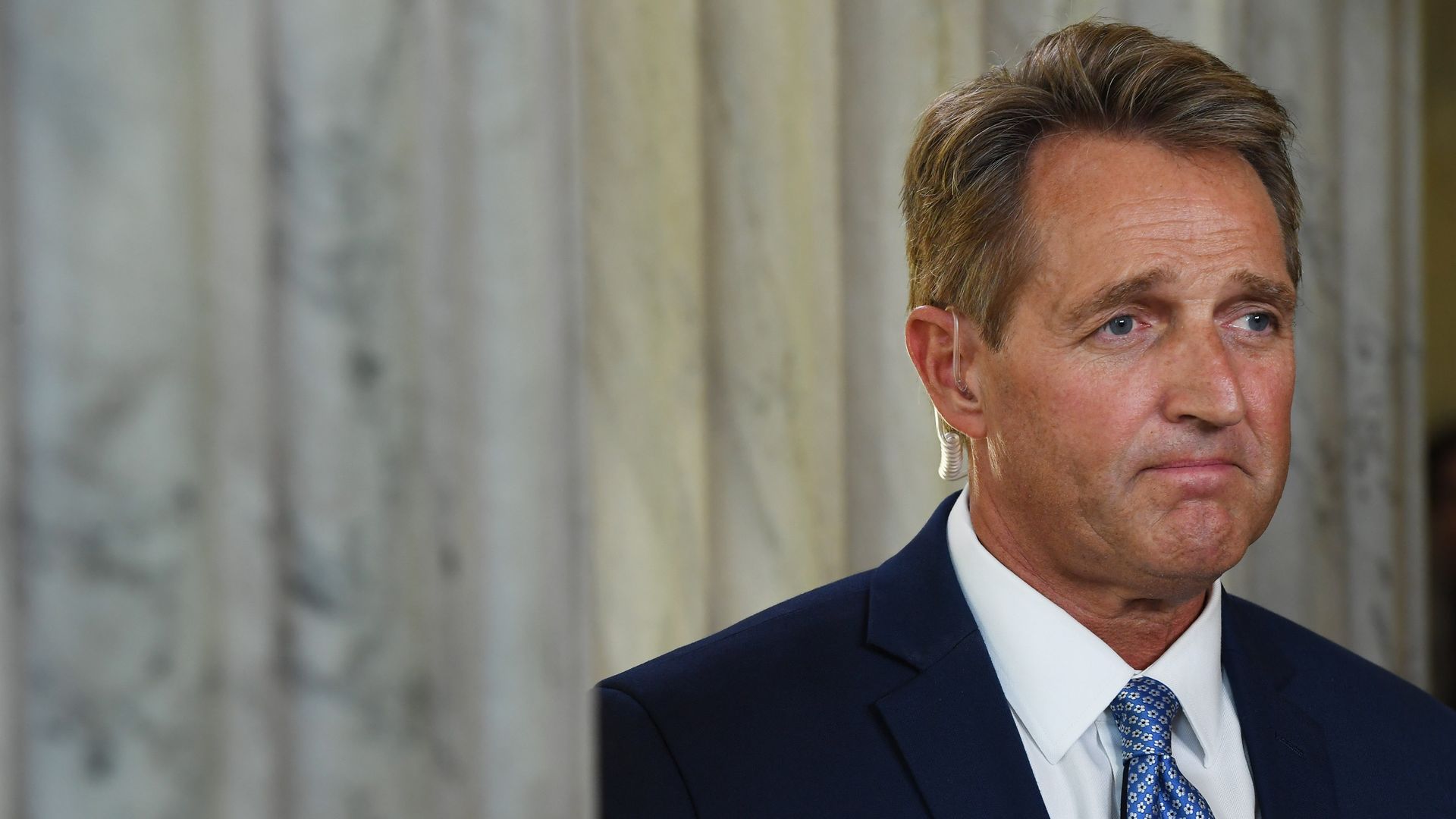 Sen. Jeff Flake says a bipartisan group of senators has reached a deal on an immigration bill that includes a replacement for DACA, NBC News reports.
"We've got this bipartisan group, we're at a deal. So we'll be talking to the White House about that and I hope we can move forward with it, it's the only game in town. There's no other bill."
Reality check: As Axios' Jonathan Swan points out, we don't know where Trump is on this, and Flake could not be a worse messenger to sell the deal to POTUS. Another reason for caution — immigration hardliner Sen. Tom Cotton has said it's a "joke of a proposal," per NBC News' Frank Thorp.
The senators involved in the deal, per Politico: Democrats Durbin, Bennet and Menendez, and Republicans Flake, Graham and Gardner.
From Press Secretary Sarah Sanders: "There has not been a deal reached yet however we still think we can get there."
From majority whip John Cornyn: "I think it's a good idea for them to share that with everybody else. My job is to count the votes, and I think until people are comfortable with the product, they're not gonna commit to voting for it, and that's what I think our goal should be, is to get it passed. So I welcome their contribution, but it's not gonna be something that's agreed to by just a handful of people."
Go deeper