Trump welcomes press 'back to the studio' for Cabinet meeting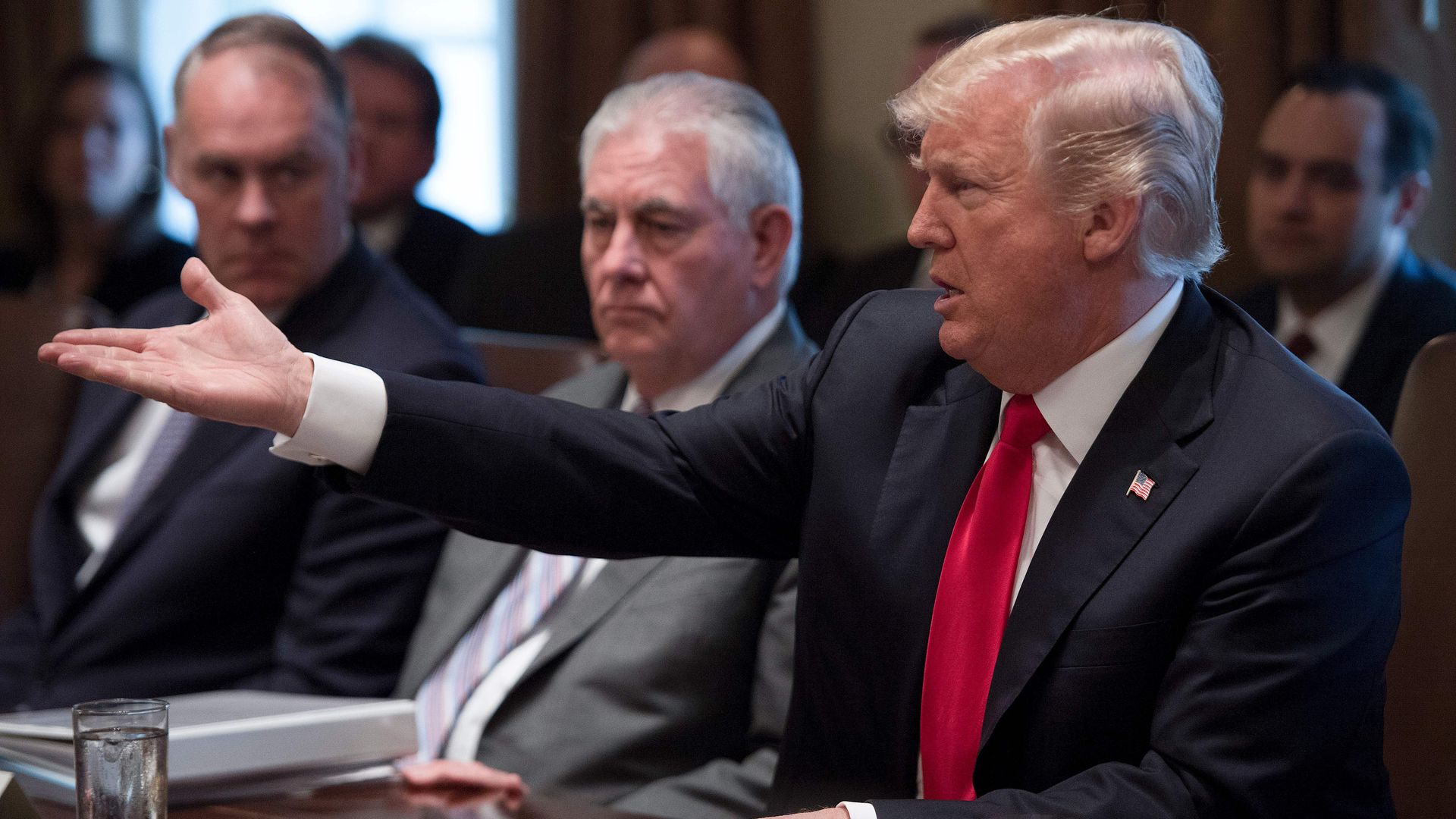 President Trump welcomed the press "back to the studio" today for the first Cabinet meeting of 2018, and boasted about his handling of yesterday's bipartisan meeting on immigration, reiterating that "we want to see something happen with DACA."
"My performance — some people called it my performance, I consider it work — got great reviews by everybody except two networks ... [Some said] it was one of the greatest meetings they've ever seen." Note: no agreement was reached on immigration during the meeting.
Key quotes:
"Our current libel laws are a sham and a disgrace and do not represent American values or American fairness. So we're going to take a strong look at that. You can't say things that are false, knowingly false and be able to smile as money pours into your bank account."'
"The media will ultimately support Trump in the end, because they're going to say, 'If Trump doesn't win in 3 years [we're] all out of business.'"
Go deeper: NYT breaks down what Trump can and can't do on libel laws
Go deeper