Trump open to talks with North Korea "under the right circumstances"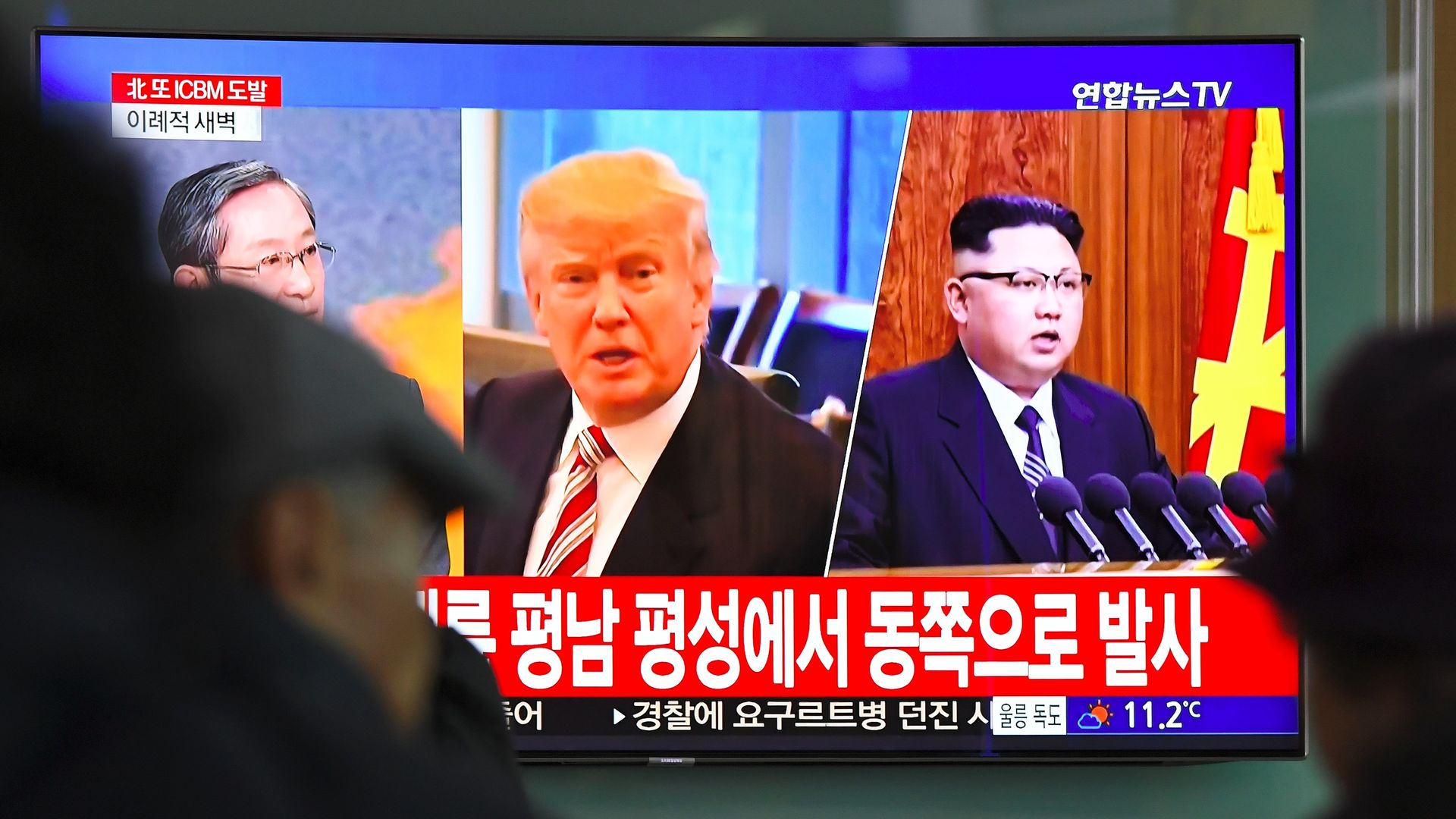 President Trump told South Korean President Moon Jae-in in a call on Tuesday that he remains open to holding talks with North Korea "at the appropriate time, under the right circumstances," according to the White House readout of their call.
Why it matters: Trump's stance has generally been that he's unwilling to talk with the regime until it eases up on its nuclear program. This shows Trump may be a step closer to accepting talks, but what exactly Trump meant by "under the right circumstances" wasn't immediately clear, and could very well still include that same demand that the North abandon its nukes, which it has previously said it will never do.
This comes just after South Korea tried discussing military issues with the North in face-to-face meetings earlier this week, and North Korea expressed took nukes off the table. The North Korean chief delegate at the meeting, Ri Son Gwon, said the weapons are pointed exclusively at the U.S.
Go deeper: What North Korea wants from the U.S.
Go deeper