Trump: Feinstein released dossier transcript in a "possibly illegal way"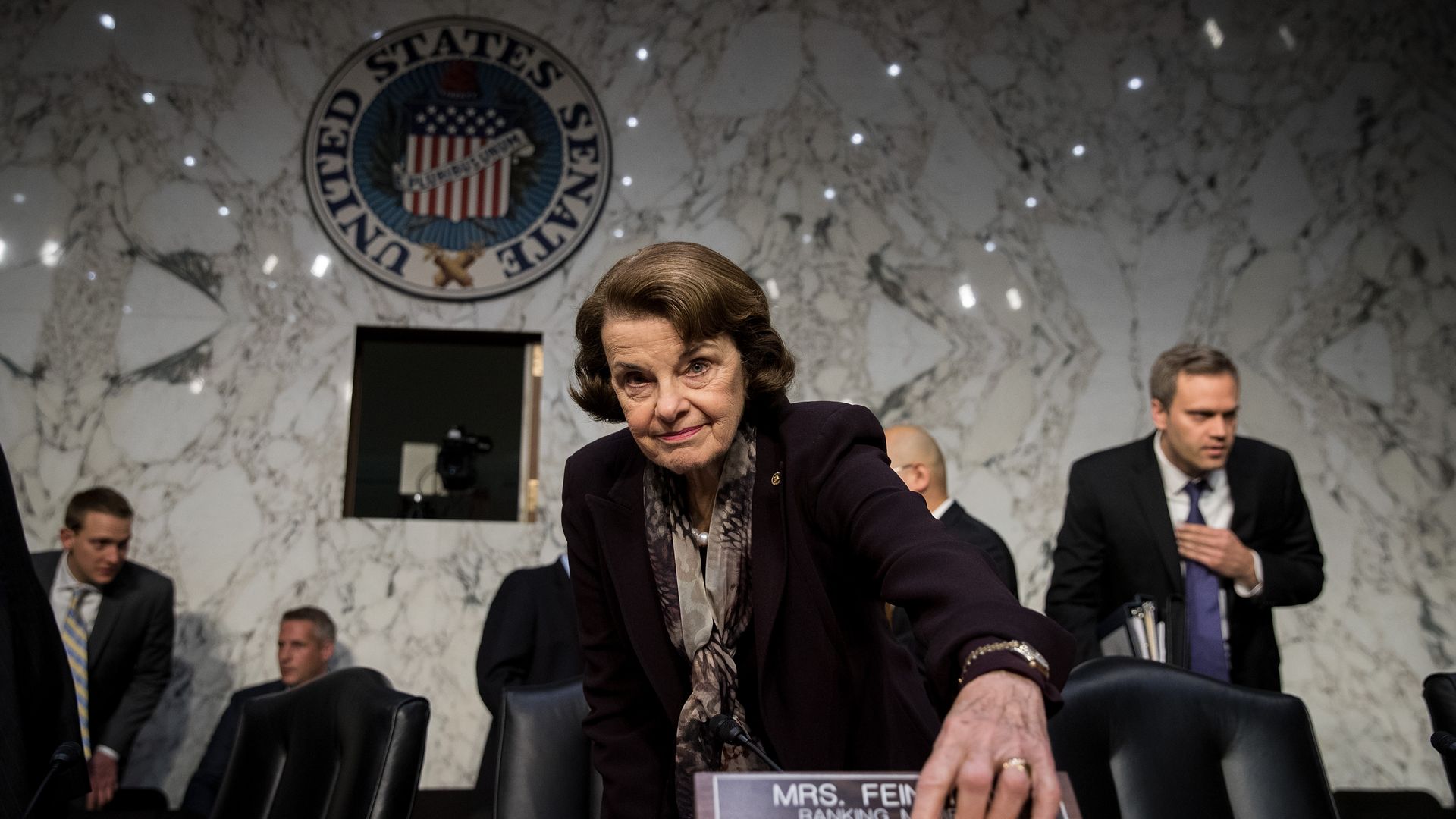 Democratic Sen. Dianne Feinstein is the latest target of Trump's tweets. "The fact that Sneaky Dianne Feinstein ... would release testimony in such an underhanded and possibly illegal way, totally without authorization, is a disgrace. Must have tough Primary!" he wrote.
Our thought bubble: Feinstein is expected to face a primary challenge from Kevin de León, who is mounting a campaign as a more progressive alternative. Ironically, Trump's attacks on Feinstein could actually help position her as a stronger opponent to the president, which is what de León and progressives have been pressuring her to be.
The backdrop: Sen. Feinstein unilaterally released the controversial transcript of Fusion GPS founder Glenn Simpson about his firm's findings on Russia's interference in the 2016 election, as well as damning (but unsubstantiated) information on Trump's campaign. This could further strain her relationship with the top Republican member on the committee (Sen. Chuck Grassley), who previously declined to release this transcript.
Go deeper: Read excerpts from the transcript of Simpson's testimony.
Go deeper