The resistance books coming in 2018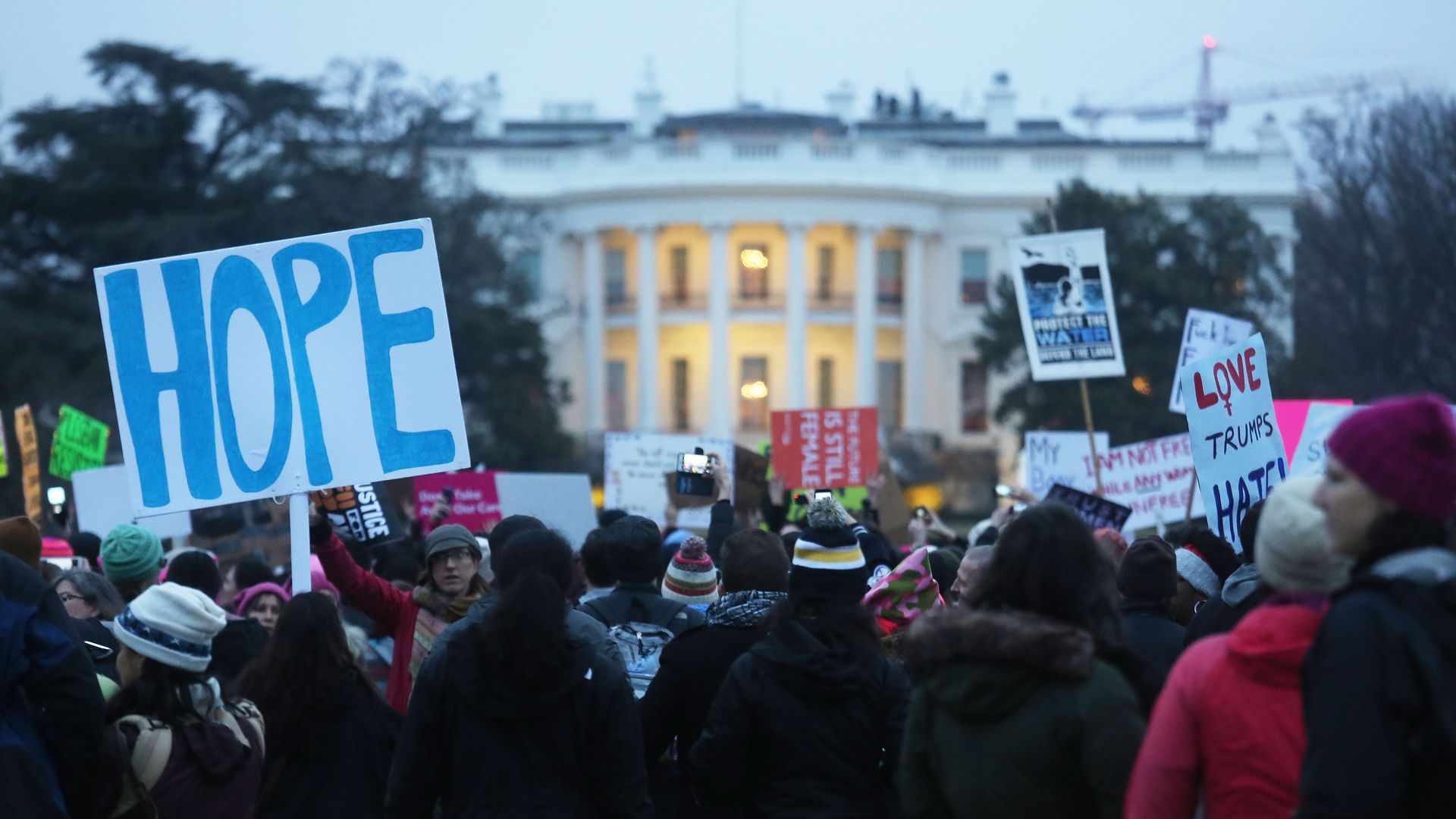 "As Trump's presidency begins its second year and with Michael Wolff's book ... topping best-seller lists, dozens more books about everything from civil liberties to fears of autocracy are scheduled to come out in 2018," AP's Hillel Italie writes:
"Books of 'resistance' will include guides to activism, reflections on democracy, investigations of Russian interference in last year's election and legal analysis, along with poetry and fiction."
"Trump's election revived interest in such classic Dystopian novels as '1984' and 'The Handmaid's Tale.'"
"[A]n upcoming compilation, 'It Occurs to Me That I Am America: New Stories and Art,' .. uses narrative as a form of social consciousness. The book, which will help support the [ACLU], includes original material by such popular authors as Neil Gaiman and Mary Higgins Clark."
Several new works will address challenges to the government:
"How Democracies Die," by Harvard professors Steven Levitsky and Daniel Ziblatt, traces the demise of political rights in countries around the world.
David Frum's "Trumpocracy" warns against the "complacent optimism" that American politics are immune from fatal damage.
Amy Siskind's "The List" compiles her widely read online annal of breaks from democratic tradition during 2017.
Timothy Snyder is following his best-selling "On Tyranny," a brief handbook about signs of authoritarianism, with "The Road to Unfreedom: Russia, Europe, America."
Go deeper