Federal judge orders Trump administration to maintain DACA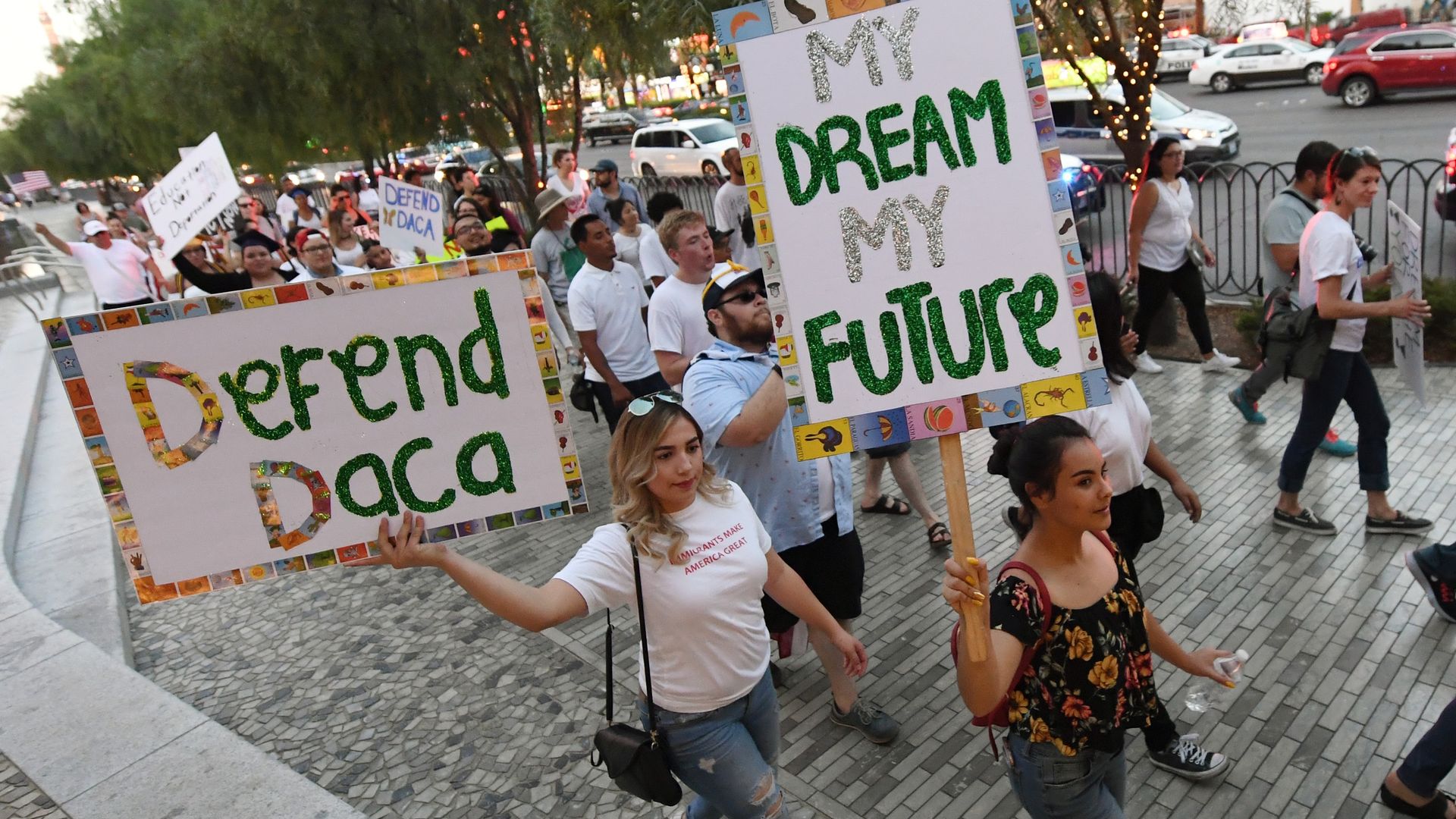 A federal judge in California ordered the Trump administration "to maintain the DACA program on a nationwide basis" as a result of a lawsuit filed by the University of California and others, per NYT. The ruling, which only allows the resumption of DACA renewals from prior applicants, prompted a Justice Department response stating the program was "an unlawful circumvention of Congress" and promising a legal fight.
Why it matters: It's yet another setback for a controversial Trump administration policy thanks to a federal judge. And though the decision could allow some Dreamers to breathe a sigh of relief, it could undermine the push for Congress to find a definitive legislative solution for DACA over the coming weeks and months.
Go deeper