With the U.S. less welcoming, China attracts more foreign students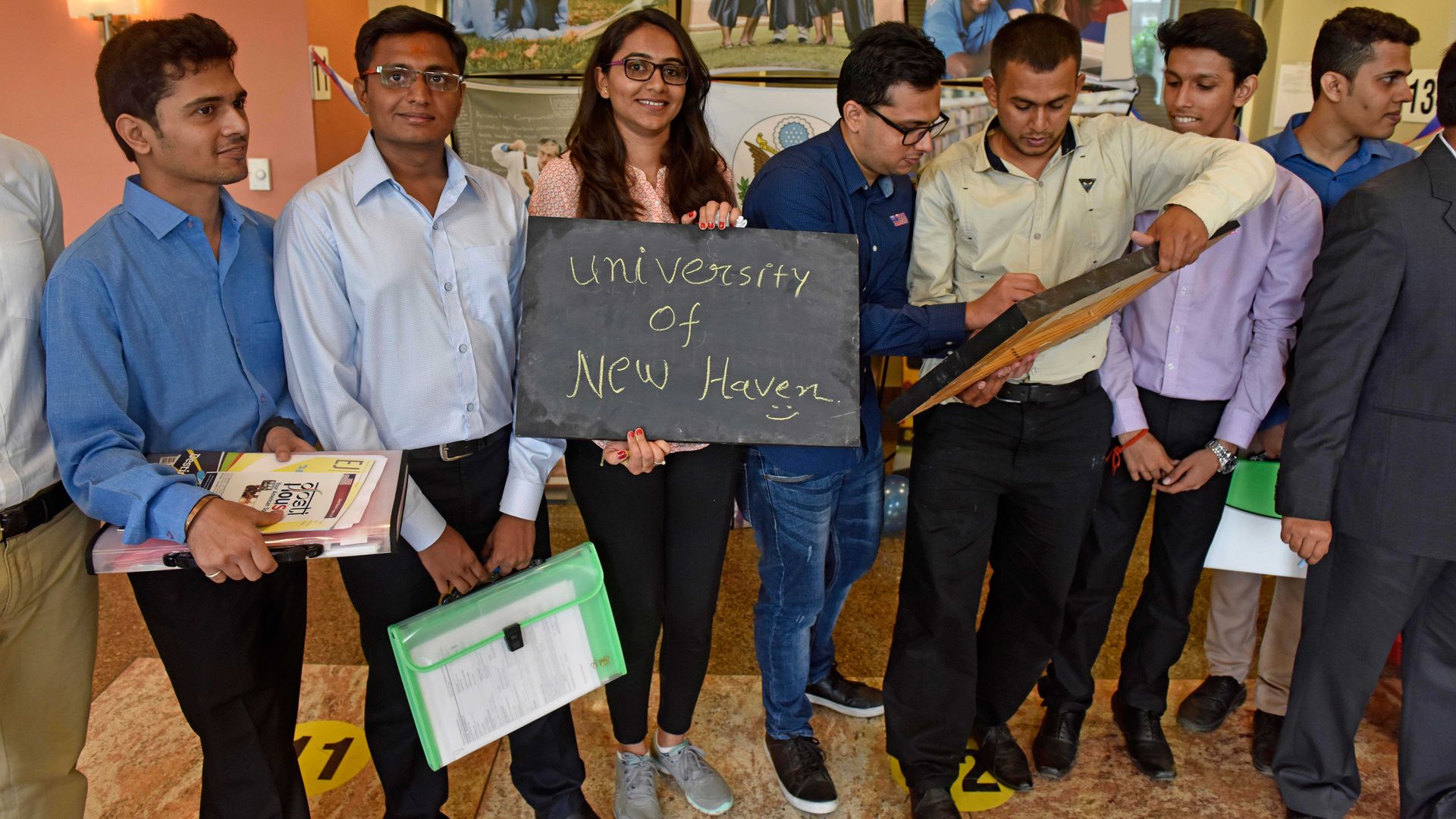 For decades, the U.S. has been the No. 1 destination for international students seeking a foreign college or graduate school education. The U.K. has been second. But in recent years, China has suddenly appeared in the No. 3 slot, and Allan Goodman, president of the Institute of International Education, tells Axios that it is on track to overtake the U.K. and capture No. 2 this year.
Why it matters: A large percentage of entrepreneurs and workers in the U.S. tech industry is foreign-born, many of them former students at U.S. universities. President Trump's anti-immigrant rhetoric and mass shootings are deterring a still-unknown number of international students from studying in the United States.
"We have a real competition for international students," Goodman said.
Canada and France have made big pushes to attract those students, in addition to top-tier international graduates of U.S. programs, to work in their tech and science-based industries.
But less attention has been paid to China, which has put billions of dollars behind goals of dominating future industries around artificial intelligence, quantum computing and electric cars.
It's not clear where this fresh influx of students is from. Until 2015, the latest data available, South Koreans were the vast majority of international students in China, with Americans right behind them, according to the IIE.
Go deeper