Trump's two big doses of reality for 2018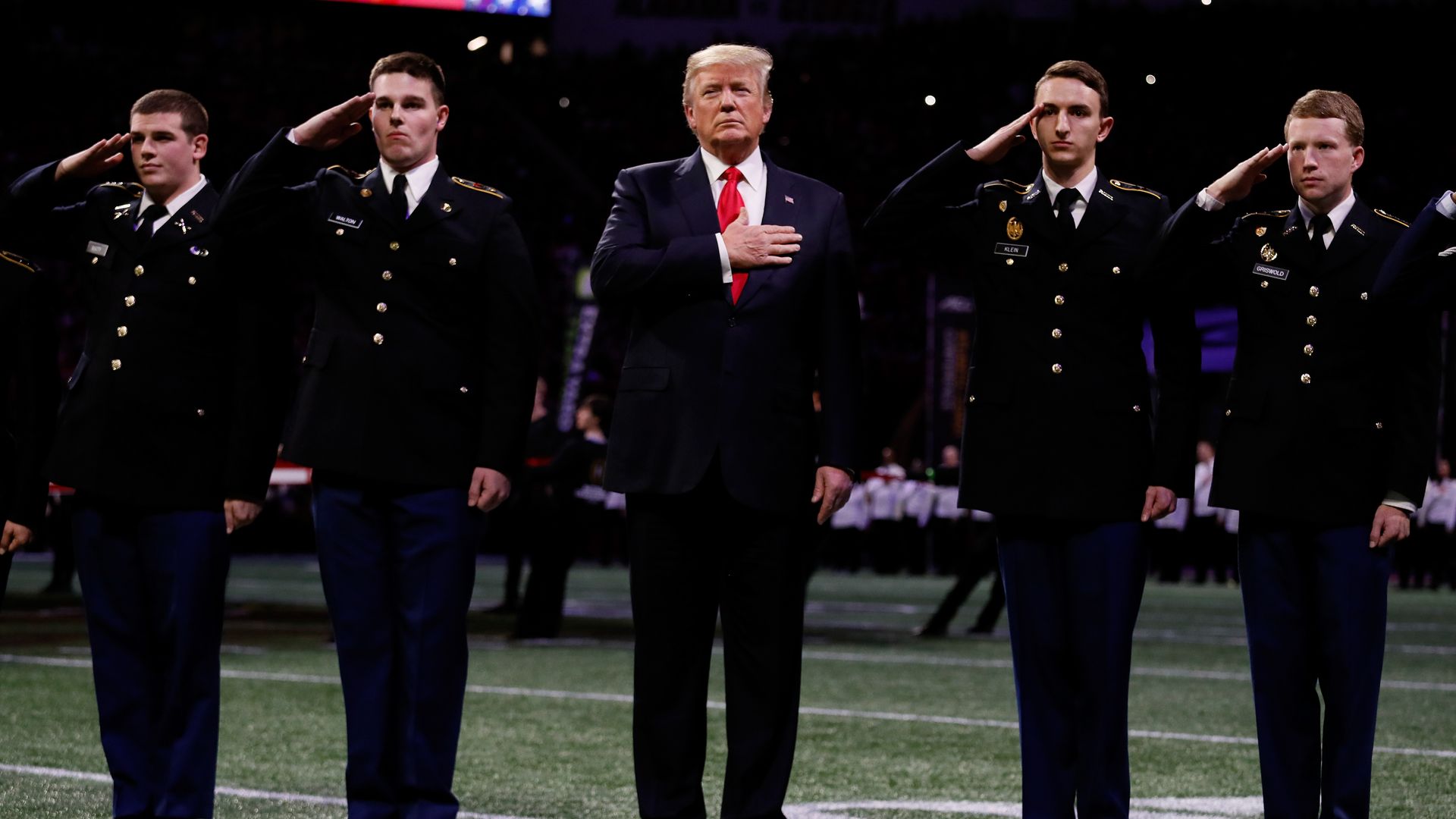 While Oprah and Michael Wolff soak up mindshare, two new revelations about North Korea and the Mueller investigation make it clear that reality may soon cast a pall over the addictive craziness of "The Trump Show."
Forget all the noise — the Fantasyland tweeting and coverage. These could be the two biggest intrusions of reality since Trump took office.
1. President Trump and his war Cabinet are debating a "bloody nose" strategy for attacking North Korea, the Wall Street Journal's Jerry Seib reports.
"U.S. officials are quietly debating whether it's possible to mount a limited military strike against North Korean sites without igniting an all-out war on the Korean Peninsula."
Seib points out that it's "an enormously risky idea, and there is a debate among Trump administration officials about whether it is feasible."
2. Trump's lawyers came away from a pre-Christmas meeting with Bob Mueller convinced that the special counsel will ask to interview the president, and are debating "how to avoid a sit-down encounter or set limits," the WashPost's Carol Leonnig reports.
"The special counsel's team could interview Trump soon on some limited portion of questions — possibly within the next several weeks."
Such a deposition could be disastrous for Trump, who lives in his own reality, hates to prepare, and shuns facts or consistency.
Based on conversations Jonathan Swan and I have had with insiders, there's very little enjoyment in this White House.
It's an uncertain moment, and a moment of transition: a book that roiled the president more than anyone expected, and a year that looks much tougher, legislatively and otherwise, than last.
To help follow "The Trump Show," the N.Y. Times' David Brooks offers a useful "two White Houses" construct in today's column:
"There's the Potemkin White House, which we tend to focus on: Trump berserk in front of the TV ... Then there is the Invisible White House that you never hear about, which is getting more effective at managing around the distracted boss."
"Imagine if Trump didn't tweet. The craziness of the past weeks would be out of the way, and we'd see a White House that is briskly pursuing its goals: the shift in our Pakistan policy, the shift in our offshore drilling policy, the fruition of our ISIS policy, the nomination for judgeships and the formation of policies on infrastructure, DACA, North Korea and trade."
"[T]he anti-Trump movement, of which I'm a proud member, seems to be getting dumber."
"More anti-Trumpers seem to be telling themselves a 'Madness of King George' narrative."
Be smart: It's looking like Year 1 of the Trump presidency could turn out to be the fantasy phase, and that Mueller, staff departures and North Korea could make Year 2 the reality phase.
Go deeper