Trump takes the field at National Championship game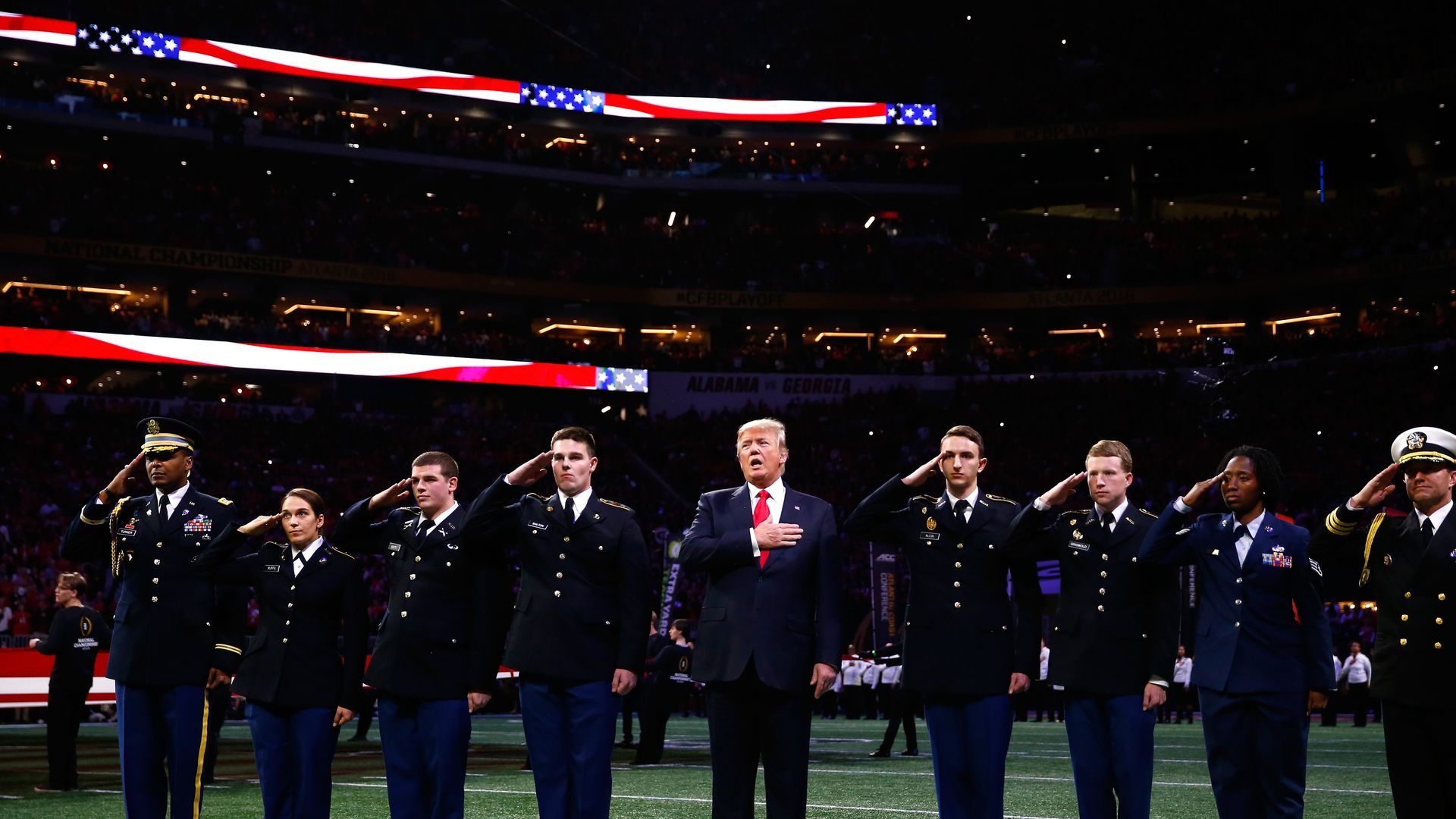 President Trump is at college football's national championship between Georgia and Alabama, and he took the field to join in the national anthem.
Per WashPost's Josh Dawsey: "Trump was both cheered and booed as he strode to midfield for the national anthem -- sounded like mainly cheers. He stood stoic at midfield, hand over heart, mouthing words."
Go deeper