DHS says it was "never considering" ending H-1B extensions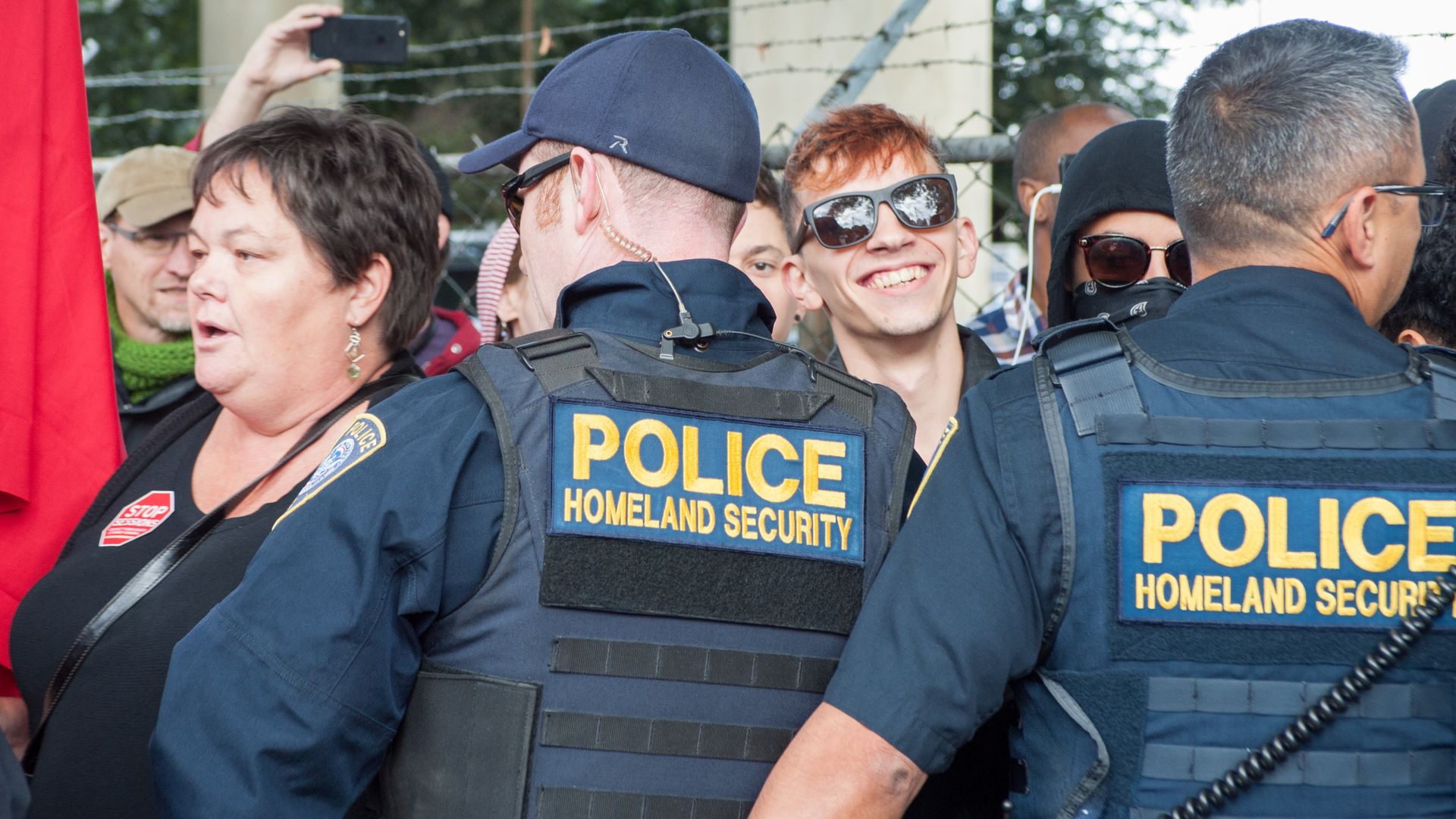 U.S. Citizenship and Immigration Services says the agency "was never considering a regulatory change that would force H-1B visa holders to leave the United States." The statement comes after reports last week that DHS was considering ending H-1B extensions for visa holders with a pending green card.
Why it matters: Changing the practice of extending H-1B visas for workers with pending cards would have forced thousands of workers to leave the country. Industry sources told Axios that last week's reports were likely part of a trial balloon and that, following the backlash to the leaks, DHS is looking to back away from the idea. USCIS, however, says the suggestion that it "changed its position because of pressure is absolutely false."
USCIS's full statement:
"The agency is considering a number of policy and regulatory changes to carry out the President's Buy American, Hire American Executive Order, including a thorough review of employment based visa programs. We are not at liberty to discuss any part of the pre-decisional processes; however, all proposed rules publish in the federal register and USCIS posts all policy memoranda on our website. USCIS is focused on ensuring the integrity of the immigration system and protecting the interests of U.S. workers, and is committed to reforming employment based immigration programs so they benefit the American people to the greatest extent possible."
New:
"What we can say, however, is that USCIS is not considering a regulatory change that would force H-1B visa holders to leave the United States by changing our interpretation of section 104(c) of AC-21, which provides for H-1B extensions beyond the 6 year limit. Even if it were, such a change would not likely result in these H-1B visa holders having to leave the United States because employers could request extensions in one-year increments under section 106(a)-(b) of AC21 instead.
USCIS was never considering a regulatory change that would force H-1B visa holders to leave the United States by changing our interpretation of section 104(c) of AC-21. Any suggestion that USCIS changed its position because of pressure is absolutely false."
Go deeper