McConnell: DACA deal will be separate from spending bill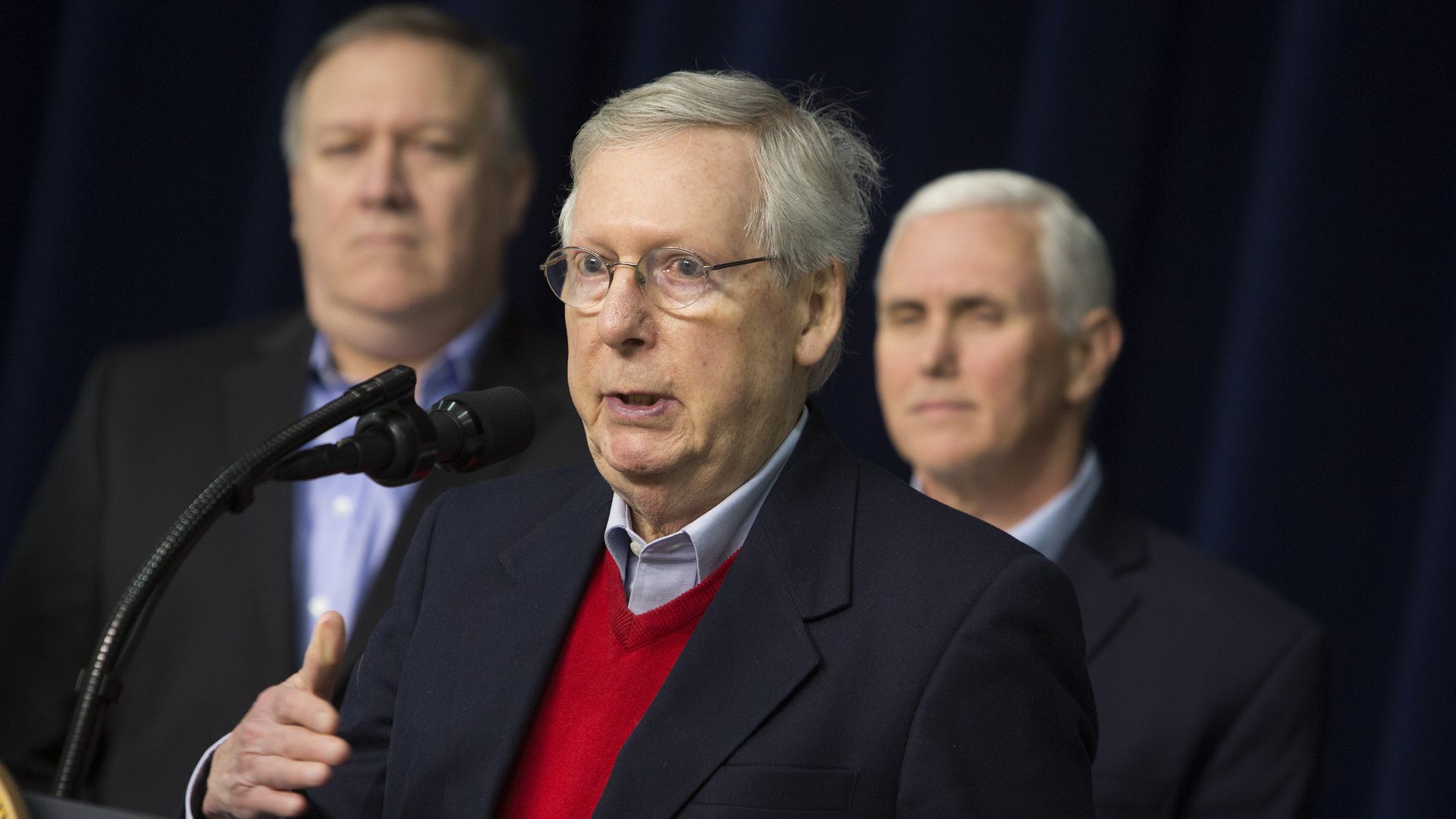 Hours after President Trump met with a group of bipartisan House and Senate members to discuss immigration ahead of next week's government spending bill deadline, Republican Leader Mitch McConnell said any deal would be separate from efforts to fund the government.
Our thought bubble via Jonathan Swan: GOP leaders have been paralyzed by the fear of dividing their conferences on the Dreamer issue. Everything is up in the air at the moment. Nothing resolved today, little progress made.
Why it matters: Congress has until March 5 to find a DACA fix or risk putting Dreamers' protections in jeopardy. Senate Minority Leader Chuck Schumer said legislation must be tied to the spending bill, signaling that Democrats could force a government shutdown if it isn't.
Here's what Senate Majority Leader Mitchell McConnell said:
"It is still my view that I will call up a DACA-related immigration bill that I know the president will sign and that it will not be a part of any spending agreement."
And after the meeting at the White House, the Trump administration confirmed it's working on a separate immigration package:
President Donald J. Trump just concluded a successful bipartisan and bicameral meeting on immigration reform.  During the closed-door portion of the meeting, they reached an agreement to negotiate legislation that accomplishes critically needed reforms in four high-priority areas: border security, chain migration, the visa lottery, and the Deferred Action for Childhood Arrivals policy.
This story has been updated with additional information and statements, and corrected to reflect Chuck Schumer's proper title.
Go deeper