North and South Korea agree to hold talks on reducing military threat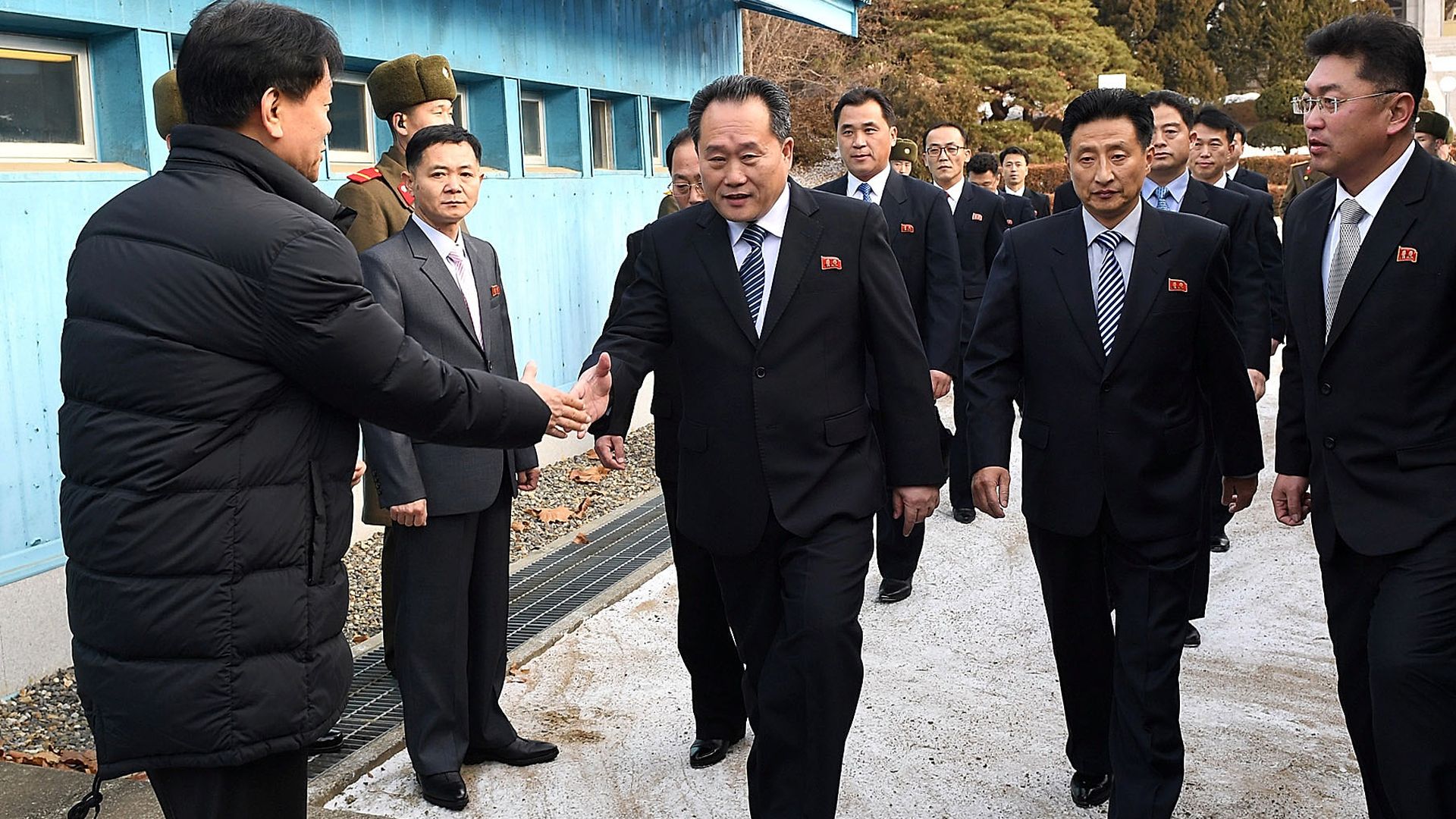 North and South Korea agreed Tuesday to hold military talks and restore a military hotline to defuse the growing tension in the region, according to a joint statement released after their first "formal dialogue" in two years, per the South China Morning Post.
"We expressed the need to promptly resume dialogue for peace settlement, including denuclearization, and based on the mutual respect (the two Koreas) cooperate and stop activities that would raise tensions on the Korean Peninsula."
— South Korea Vice-Unification Minister Chun Hae-sung.
Earlier: North Korea will send a delegation to next month's winter Olympics in Pyeongchang, South Korea.
Go deeper