Pence: GOP can keep House, grow Senate majority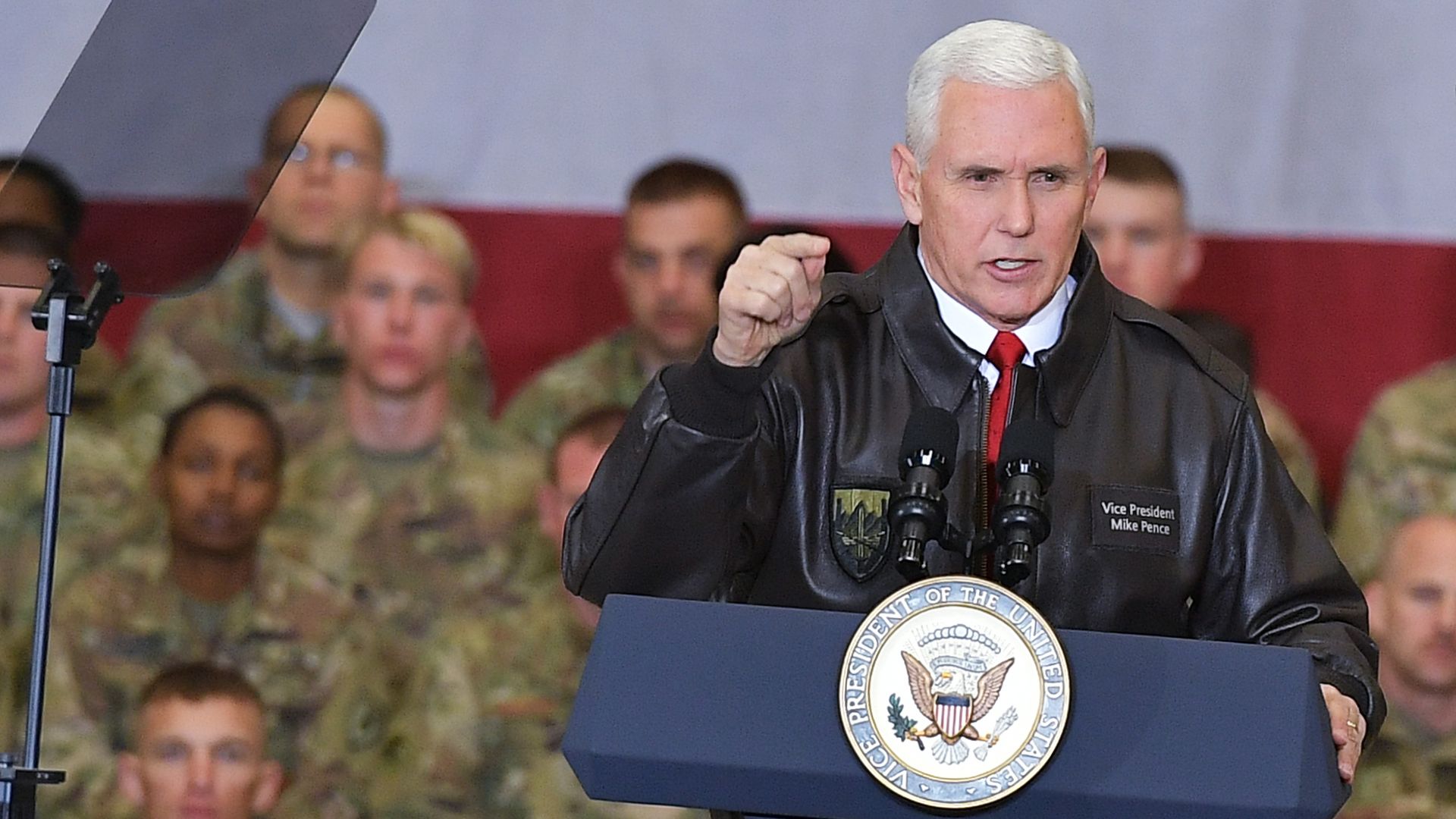 With talk of a potential Democratic wave in 2018 growing louder, Mike Pence told the Wall Street Journal Republicans can "buck that historic trend... we think we can expand our majority in the Senate. And we really believe that we can re-elect a majority in the House."
The strategy: Pence and Trump are planning a "two-step," a person familiar with the plan told the Journal. Pence will work on fundraising and will visit the competitive districts and states early in the election season, while Trump will draw crowds and rile voters up with rallies later on.
Why it matters: Pence is sending an early signal that he will be heavily involved in 2018.
Go deeper