Grassley blasts Feinstein for releasing Fusion GPS transcript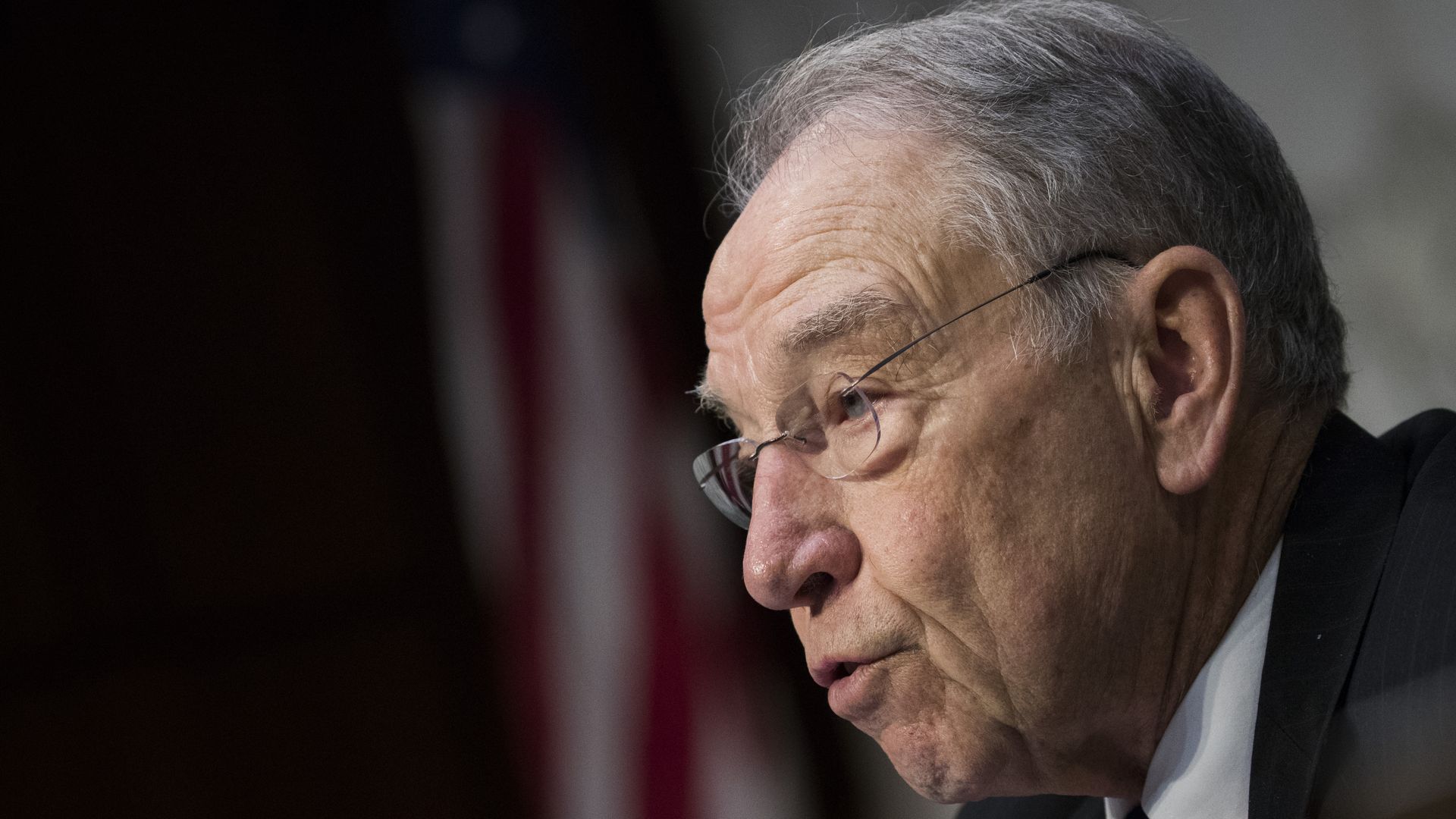 A spokesman for Sen. Chuck Grassley, Republican chairman of the Senate Judiciary Committee, called Sen. Dianne Feinstein's decision to release the transcript of Glenn Simpson's testimony "totally confounding."
"Her action undermines the integrity of the committee's oversight work and jeopardizes its ability to secure candid voluntary testimony relating to the independent recollections of future witnesses," spokesman Taylor Foy wrote in a statement.
Sen. John Cornyn, who also serves on the Senate Judiciary Committee, said he thinks Grassley "has a point" and understands his concerns. But he broke with his Republican colleague, saying the release of the transcript would bring "more transparency" with respect to "the relationship between Fusion GPS and the people who paid for that opposition research."
Why it matters: The investigation is not over. Feinstein's unilateral decision was made as the committee is still trying to secure testimonies from other witnesses — including Jared Kushner.
Go deeper