China exploits U.S. investment to conquer media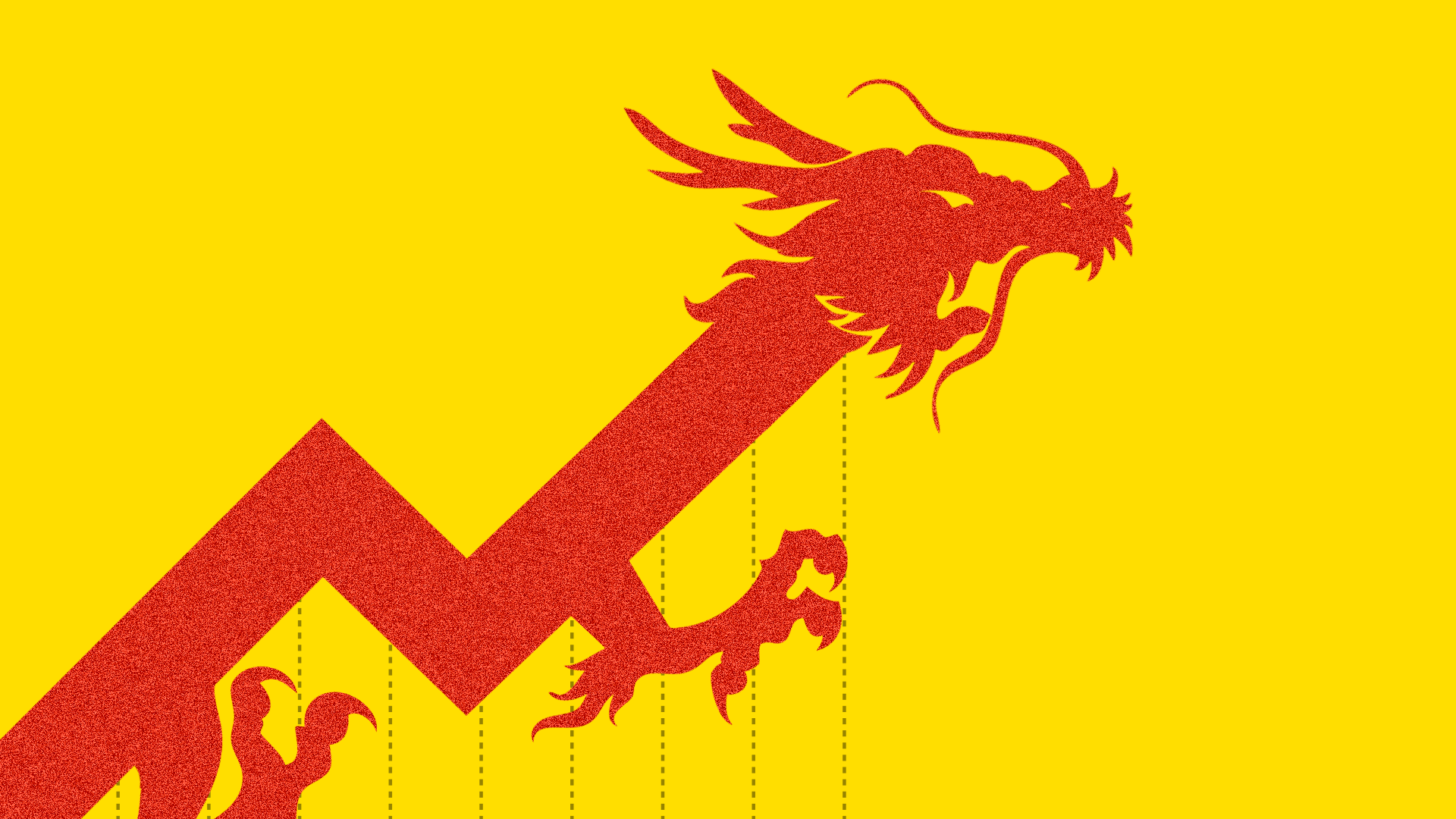 Chinese internet giants like Tencent, Baidu and Alibaba are ramping up investments in U.S. tech and media companies. They're also building data servers and acquiring ad tech businesses in the U.S. that can help them monetize media engagement from citizens living in America, like students or tourists.
Why it matters: There's a misconception that the Chinese push into the Western media tech market is to target new American users or to compete directly with U.S. tech companies. In reality, they're looking to expand their Chinese user base abroad and make money from Chinese expats who would rather use their own social, messaging, and commerce apps in the U.S.
There's a lot of ad revenue to be gained by targeting Chinese citizens using Chinese apps in the U.S., which is by far the largest and most mature digital advertising market in the world. Chinese tech companies can sell much more expensive ads to their audiences in the U.S. than they can in China.
Size of digital ad market in US: $83 billion
Size of digital ad market in China: $50 billion
Humphrey Ho, managing partner at Hylink, China's largest independent digital advertising agency (and the only one that's not state-run), says his firm estimates that the number of Chinese citizens traveling to the U.S. will jump from four million unique visitors to 10 million by 2021.
Investing in the U.S. ad tech landscape is a major priority for the Chinese internet companies, which tend to lag behind the U.S. in their ad technology. "You can expect a lot more of these investments to be made in the near future now that the ad tech landscape has consolidated in the U.S.," says Curt Moldenhauer, China Inbound Deals Leader at PwC.
Investments give Chinese executives access and exposure to the best practices of Western corporate management style, which tends to be much flatter and more welcoming of group decision-making.
They also give Chinese companies access to intellectual property that they can take back home to better compete with tech giants there.
There's also a political focus on Chinese expats, Axios' Bill Bishop notes. "Beijing has a set of policies and institutions that are focused on working with and influencing overseas Chinese, including through Chinese traditional media in foreign countries."
What's next? U.S. lawmakers are weighing ways to clamp down on some investments and acquisitions in light of concerns that they could give America's biggest rivals access to sensitive technologies that that are crucial to the U.S.'s economic and national security priorities.
They're also worried about giving Chinese companies access to data about U.S. citizens through some targeted acquisitions. The most notable example of this happened in November, when U.S. regulators killed Chinese private equity firm Orient Hontai's proposed $1.4 billion acquisition of U.S. marketing firm AppLovin for concerns about data security under a foreign owner.
In the meantime, look for all of these companies to have a major presence at the Consumer Electronics Show in Las Vegas this week, with sponsorships, speeches and showrooms.
Go deeper