Automobiles overshadow gadgets at tech show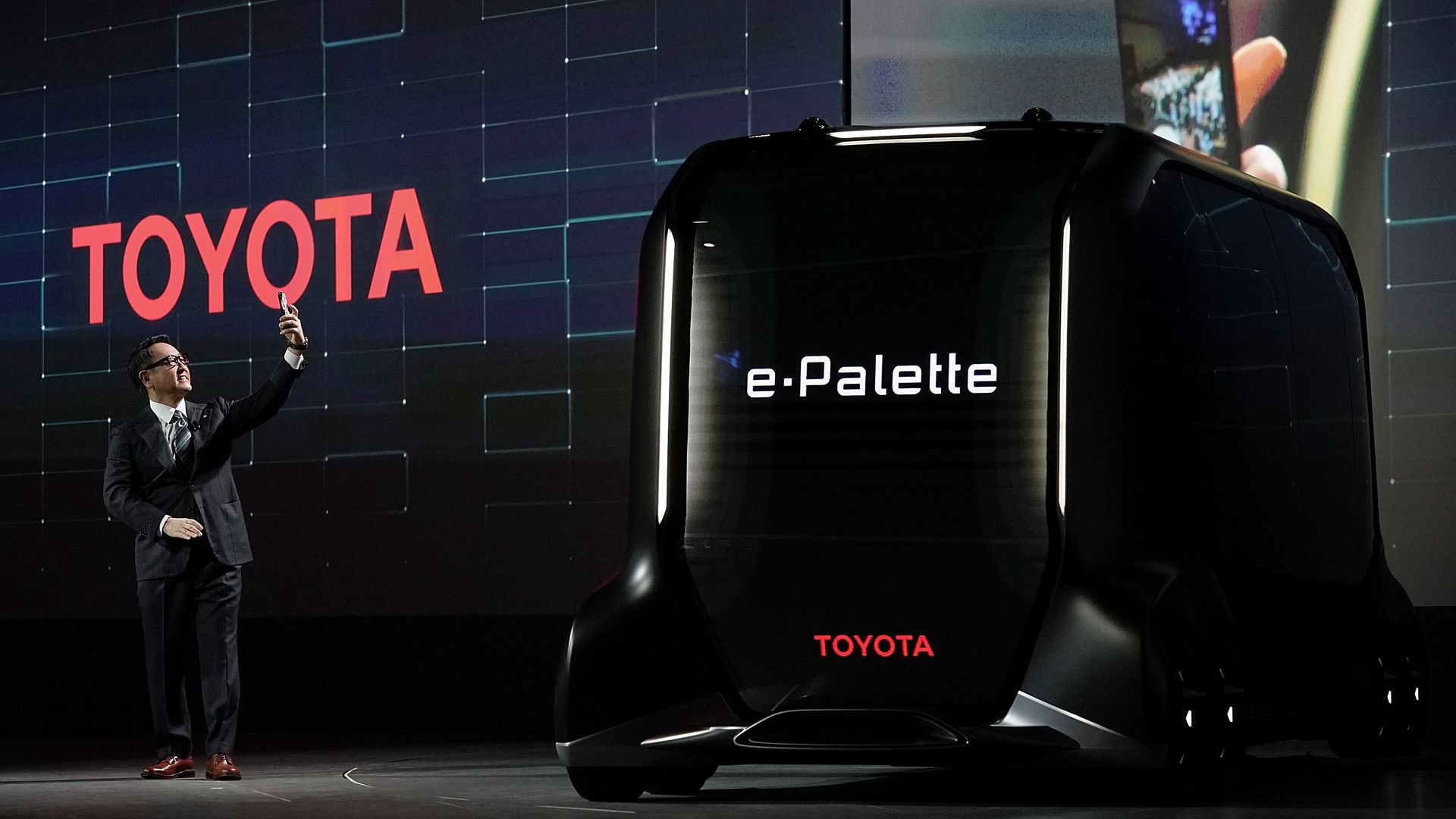 The smartphones and other gadgets that used to dominate the annual CES (formerly the Consumer Electronics Show) in Vegas are being overshadowed by bigger mobile devices: namely, automobiles, AP reports:
"Toyota, Kia, Hyundai and Ford have a noticeable presence at this week's tech showcase in Las Vegas ... Toyota says it's developing self-driving mini-buses that can serve as bite-sized stores. These vehicles will drive themselves to places where potential buyers can try on clothes or shoes or pick through flea market items. The project is still in the conceptual stage, with testing expected in the 2020s.
Other CES developments:
"TV manufacturers are showcasing new models — all with acronyms to set their sets apart. One feature called HDR10+ by Samsung and HDR 10 Pro by LG takes what's known as high dynamic range and adjusts settings for each frame, instead of having levels set for the entire video at once."
"[Q]uantum-dot technology promises more accurate colors. Samsung calls its version QLED, while Hisense has QDEF."
"As LG unveiled its lineup of smart appliances, executive David VanderWaal quickly lost rapport with his on-stage partner, the cute voice-activated assistant CLOi. After a greeting, CLOi stopped responding while continuing to blink its digital eyes."
VanderWaal shrugged it off: "Even robots have bad days."
Go deeper