Joe Arpaio is running for Senate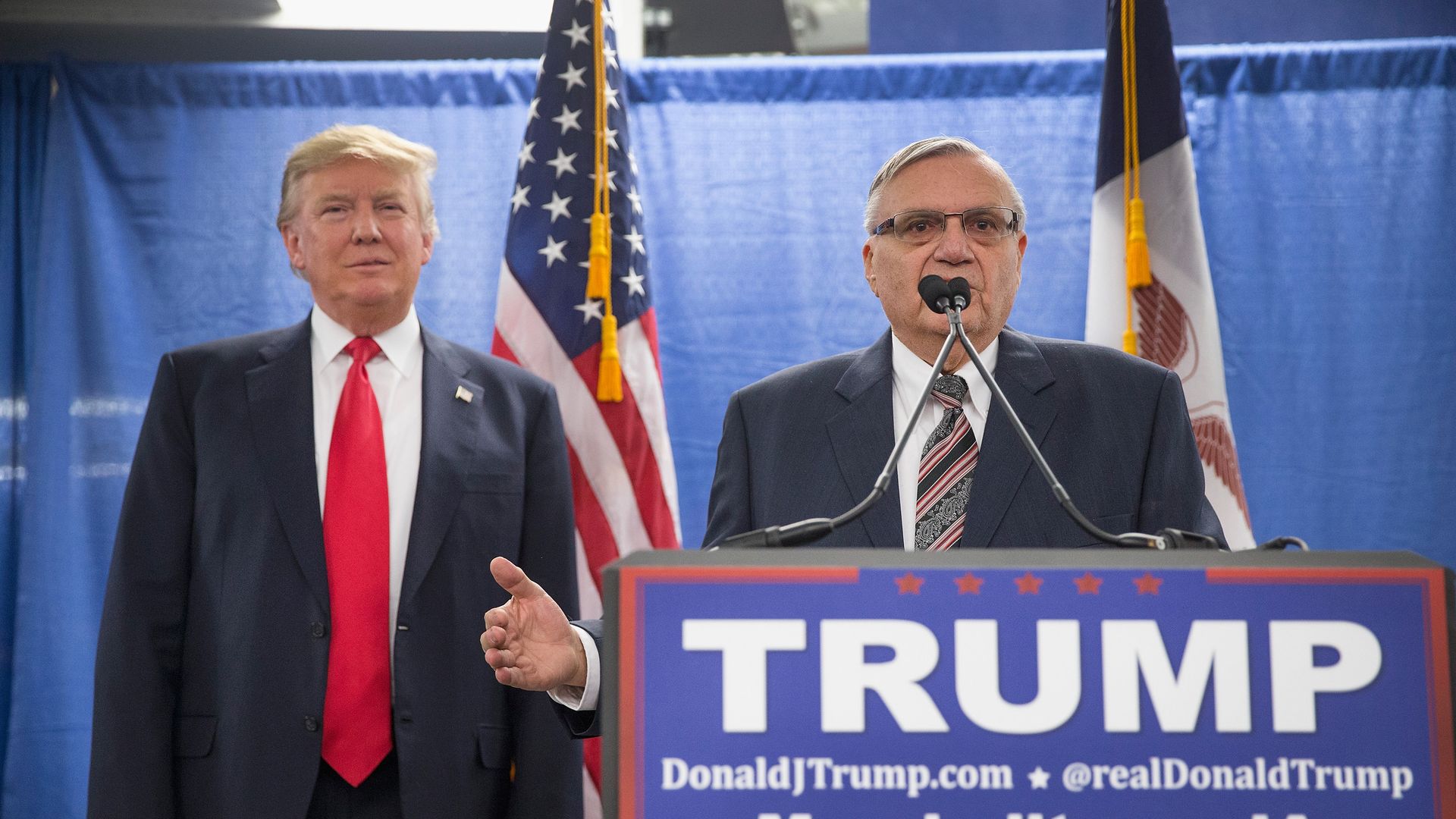 Former Sheriff Joe Arpaio — the recipient of President Trump's first official pardon — is running for Sen. Jeff Flake's open seat in Arizona, the Washington Examiner reports.
Why it matters: In August, Trump granted Arpaio a pardon of his conviction for criminal contempt for disregarding a 2011 court order to stop detaining people based on suspicions they were undocumented immigrants. Critics have called the practice racist and discriminatory, and Trump's pardon decision was a highly controversial one.
Go deeper