Air cargo soars on the strength of e-commerce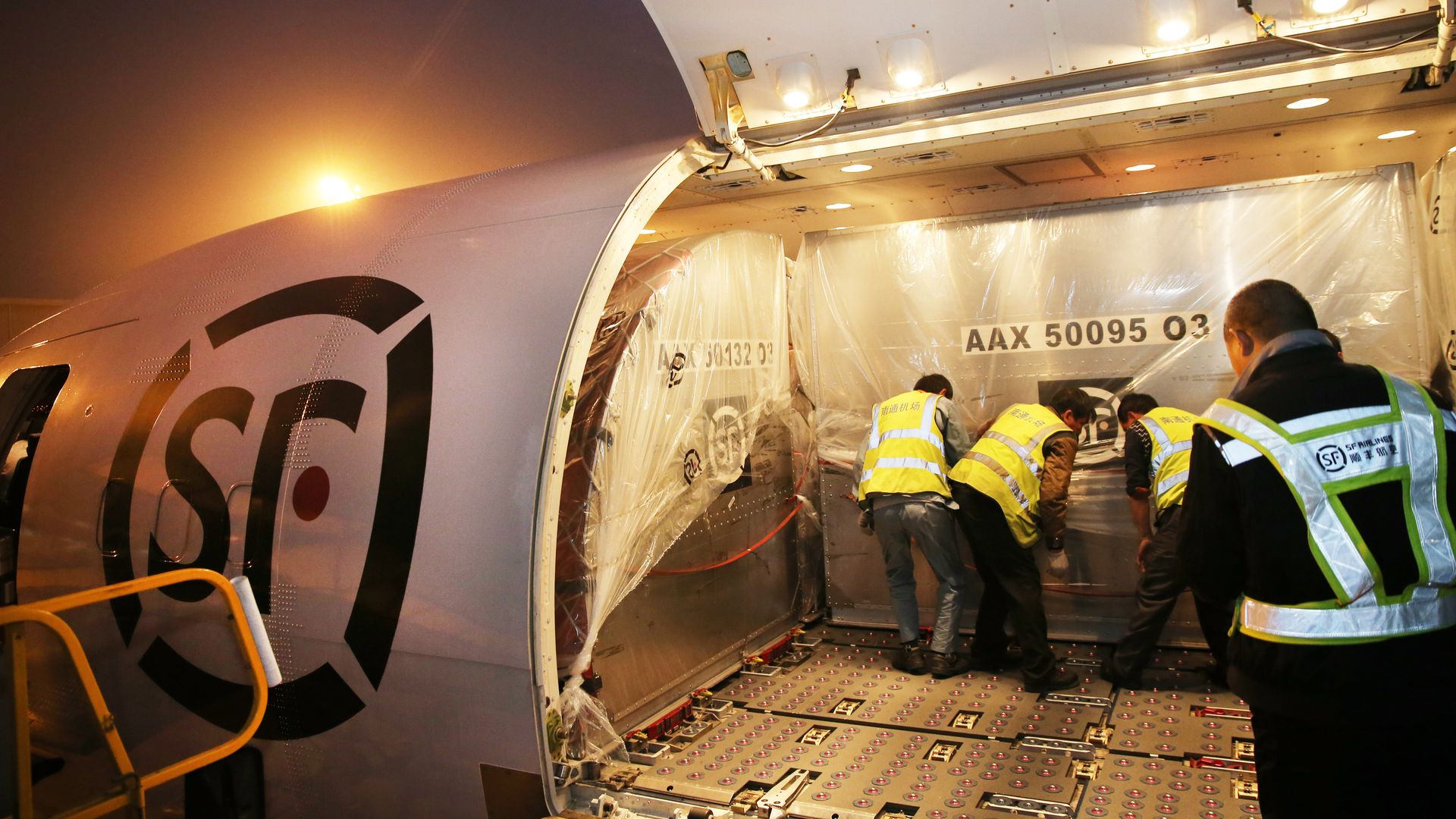 Goods once transported by land and sea are now being loaded onto airplanes, as e-commerce companies and manufacturers are increasingly expected to meet shorter delivery windows, the Wall Street Journal reports.
Why it matters: The global demand for shipping larger goods via air cargo (like manufacturing and automotive parts) is creating competition for companies and motivating them to ship everyday items as quickly as possible.
What's happening:
With the Amazon-led advent of two-day (or less) shipping, shoppers are becoming more accustomed to ordering everyday basics online.
In November, holiday e-commerce orders, as well as demand for newly-released Apple and Samsung smartphones, pushed airfreight traffic up 9% year-over-year. Rates for that month grew 17% annually, per WSJ.
Amazon, which reportedly uses 30 jets for its fastest Prime delivery service, is building its own airline to supplement shipments made through DHL, UPS and FedEx.
Go deeper