White House spokesman: No way back for Bannon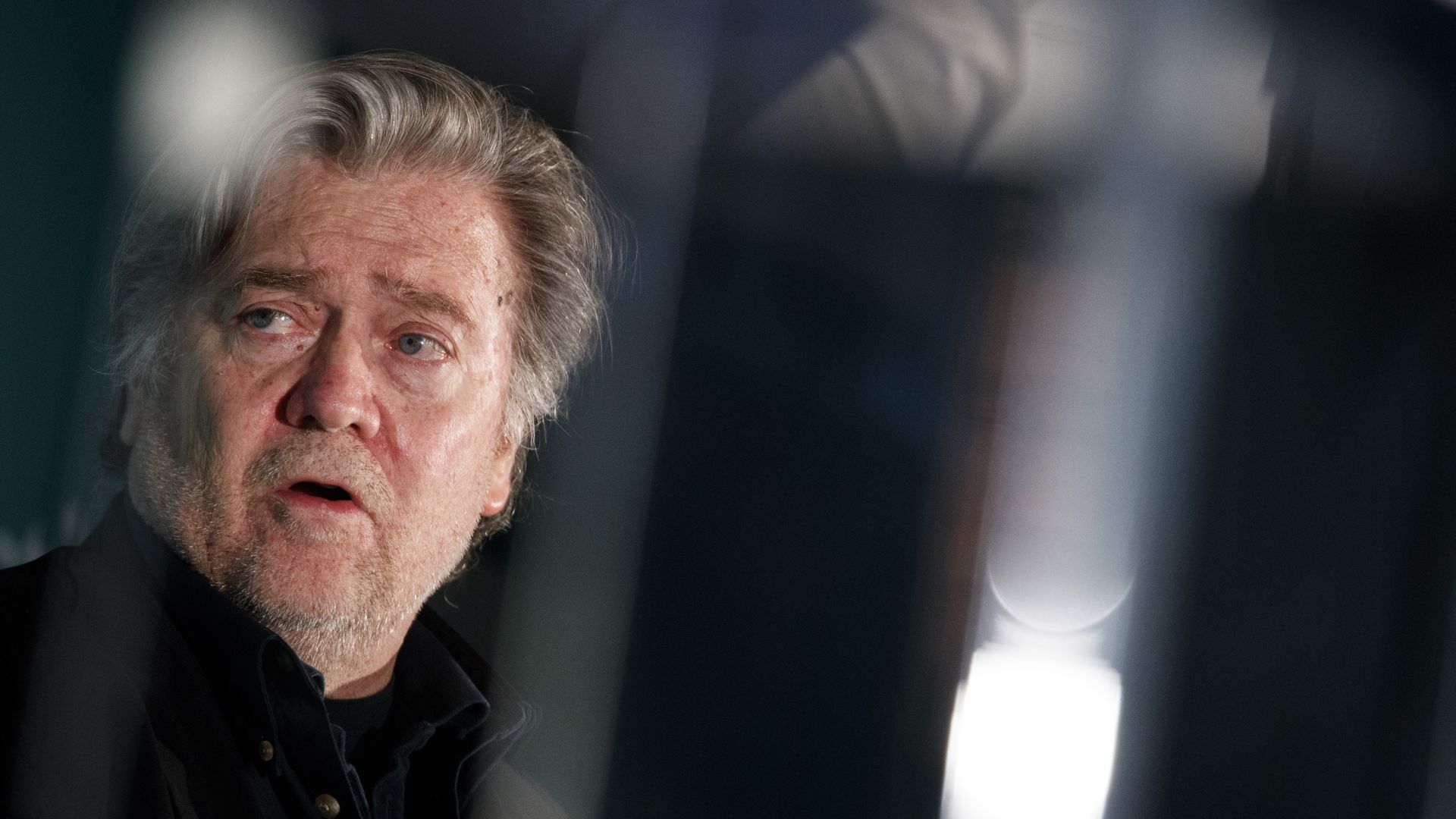 White House Deputy Press Secretary Hogan Gidley told reporters on Air Force One Monday that he doesn't believe there "is any way back for Mr. [Steve] Bannon at this point," after his explosive comments to Michael Wolff in Fire and Fury, according to White House pool reports. "The president has been very clear on his thoughts," Gidley added.
"When you go after somebody's family, in the manner in which he did — two of the President's children who are serving this nation, sacrificing in their service — it is repugnant, it is grotesque.  And I challenge anybody to go and talk about someone else's family and see if that person doesn't come back and come back hard," said Gidley.
The backdrop: Bannon apologized in a statement to Axios on Sunday
Go deeper