Talking gadgets, connected cars and TVs galore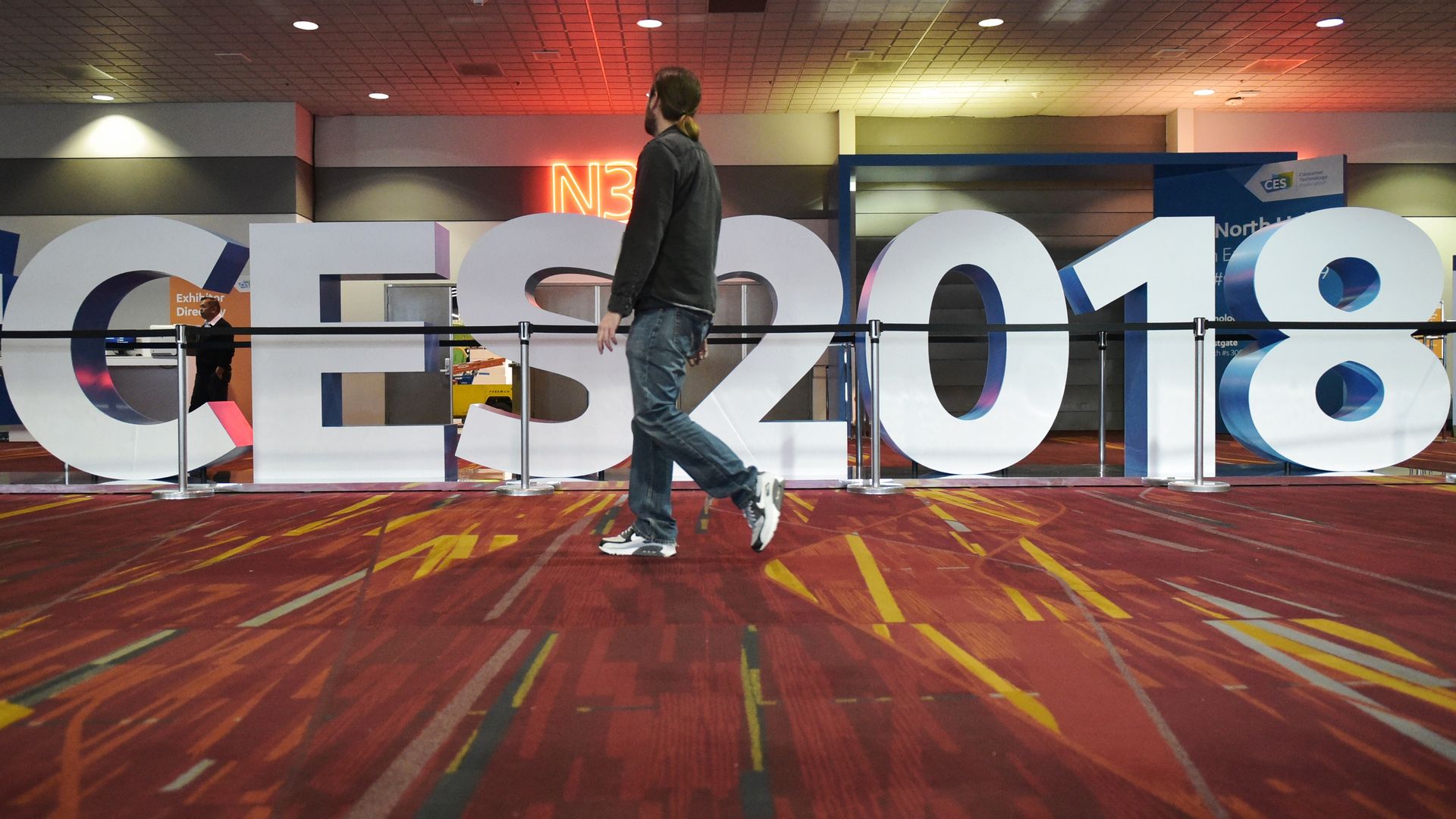 While the biggest tech breakthroughs probably won't show up at the Consumer Electronics Show kicking off today in Las Vegas, it's a good place to see where the industry as a whole is placing its bets.
The big trend: The integration of voice assistants into all kinds of consumer electronics gear, from your TV to your fridge.
The trend is taking two forms:
It's a fierce battle between Amazon and Google to get their assistants included on other companies' devices.
As the same time, hardware makers including Samsung, LG and Roku are putting their own voice assistants into their products.
These two trends aren't mutually exclusive: For example, Samsung's Bixby exists alongside Google Assistant on phones. Similarly, LG ships its TVs with both its homegrown and Google's assistants.
What to watch: TVs and cars are among the key battlegrounds, but assistants are also finding their way into everything from cooking appliances to bathroom fixtures. Bixby, for example, is being added to Samsung's Family Hub refrigerator, while Amazon's Alexa is coming to ovens and microwaves.
Also big in Vegas:
TVs galore: TVs always have a prominent spot at CES. In addition to the voice assistant integration, LG is showing a large rollable model, while Samsung showed a giant 146-inch TV — "The Wall" — made up of a new technology, called microLED, that it says eliminates the need for backlighting.
Connected cars: The intersection of car tech and consumer electronics will once again take center stage. The two big trends here are autonomous technology startups showing off their vehicles and big car companies partnering with tech giants.
Other takes: Here are some of our favorite snippets of the CES previews from around the web so far.
The Verge says "VR will fade into the background and AR will rise to the forefront"
CNET says "CES 2018 is critical for Samsung": expect to see its Bixby voice assistant in more things.
VentureBeat's Dean Takahashi predicts, among other things, a crop of crazy priced "smart" gadgets like last year's $1,200 shower head. (Meanwhile, Moen, was back at CES to announce that the aforementioned bathroom fixture now has Amazon Alexa compatiblity.)
Axios' Ina Fried will be in Vegas this week to cover all the latest tech news for Login, her daily tech newsletter (sign up here), and Axios.com.
Go deeper