Report: Oprah "actively thinking" about 2020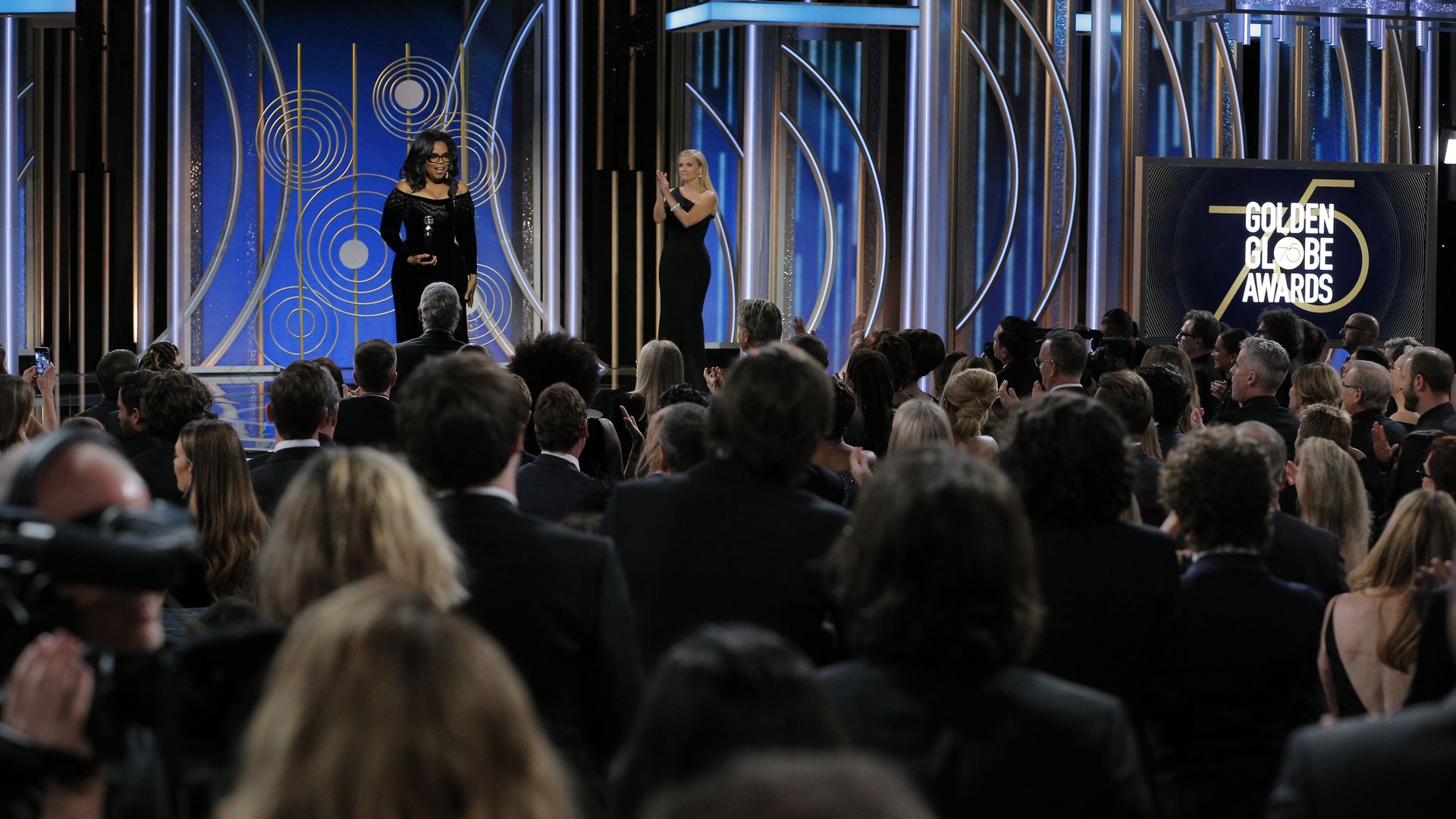 Oprah Winfrey is "actively considering" a run for president in 2020, according to a new report from CNN's Brian Stelter. The media mogul has been mulling entering the race for at least several months, but has yet to make up her mind — though she received extensive praise for her speech at Sunday night's Golden Globes.
Go deeper: Watch Oprah's full speech and check out reactions from around the Internet.
Go deeper