Congress likely to do less in '18 than in '17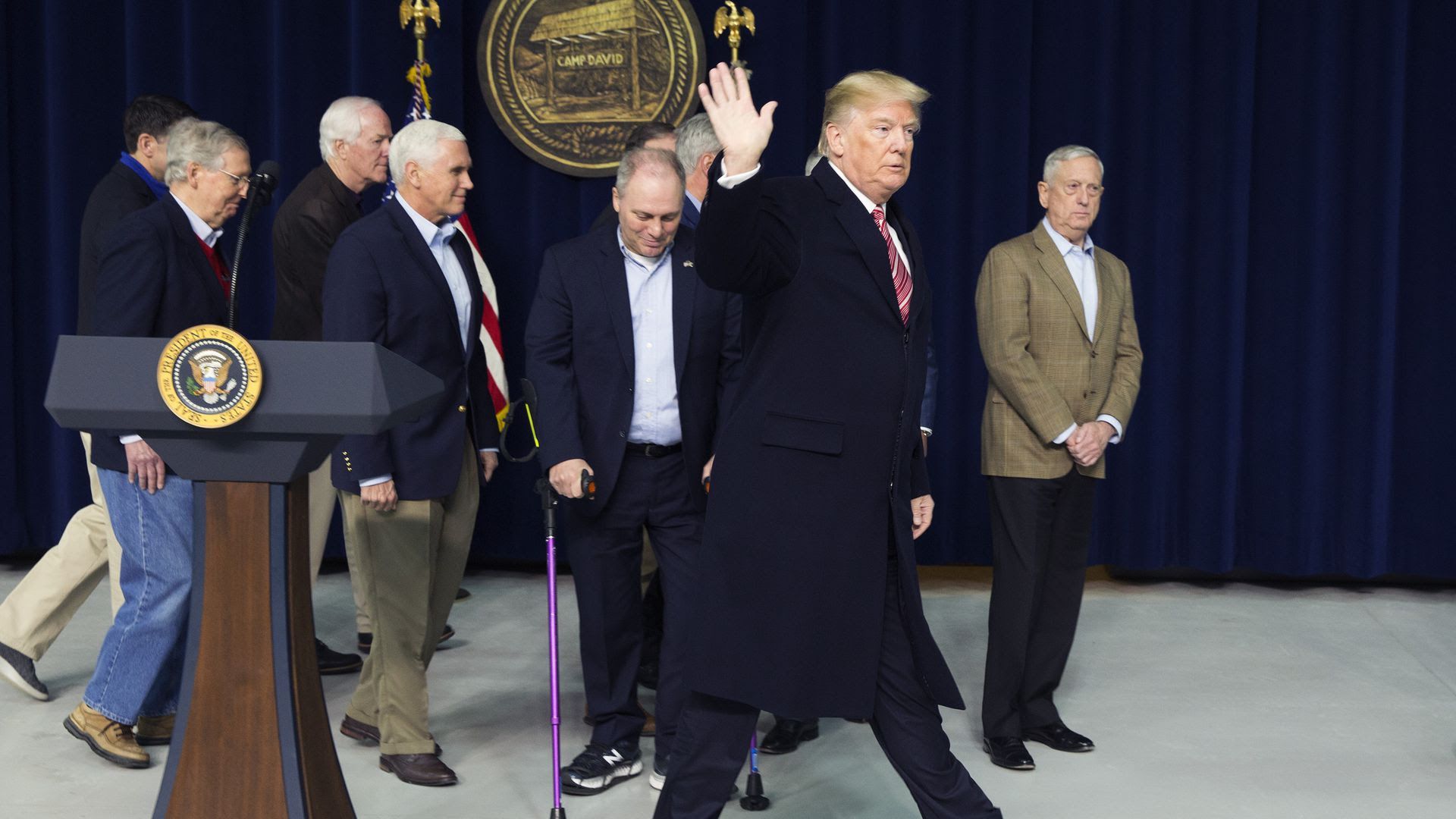 White House and Republican congressional officials are trying to set modest expectations for what they can accomplish on the Hill in an election year.
Be smart: Considering the legislative calendar and the midterm elections, Congress is likely to get even less done this year than it did last year.
Taking his cue from Senate Majority Leader Mitch McConnell, Trump has cooled on welfare reform, which was to be one of the big White House priorities this year.
At a presser yesterday that ended a two-day retreat with GOP congressional leaders at Camp David, when a reporter asked why welfare reform hadn't been mentioned for the '18 agenda, POTUS said: "We'll try and do something in a bipartisan way. Otherwise we'll be holding it for a little bit later."
An administration official said of the agenda in general: "What we do get done will have to be done in a bipartisan fashion. So what are Democrats willing to do?"
A Republican congressional aide gives us this readout from the retreat:
"A good part of 2018 will be to remind folks how 2017 ended. Selling taxes is almost as important as passing tax reform. From employee bonuses to announced investment [by companies] to next month's withholding changes, that puts more money in people's paychecks."
Why it matters: "Can't underscore enough how important communicating that is for November '18 prospects. The WH gets that as well."
What's next: "Immediate priority is budget deal. Obviously [DACA, the extension of 'Dreamer' protections'] is hanging over that. That should get worked out."
Go deeper