Bill Gates: "The world is getting better"
Bill Gates is guest editor of TIME's "The Optimists" issue, featuring a cover portrait of 5-year-old Ethiopian Mohamad Nasir, whom Gates had met in 2012, less than a month after birth.
What happened: "Thirty years ago, 1 in 5 children in Ethiopia didn't live to their fifth birthdays. Ethiopia wrestled down its mortality rates for children under five by two-thirds from 1990 to 2012. Mohamad is a reminder of how his fate, and the world's, have changed.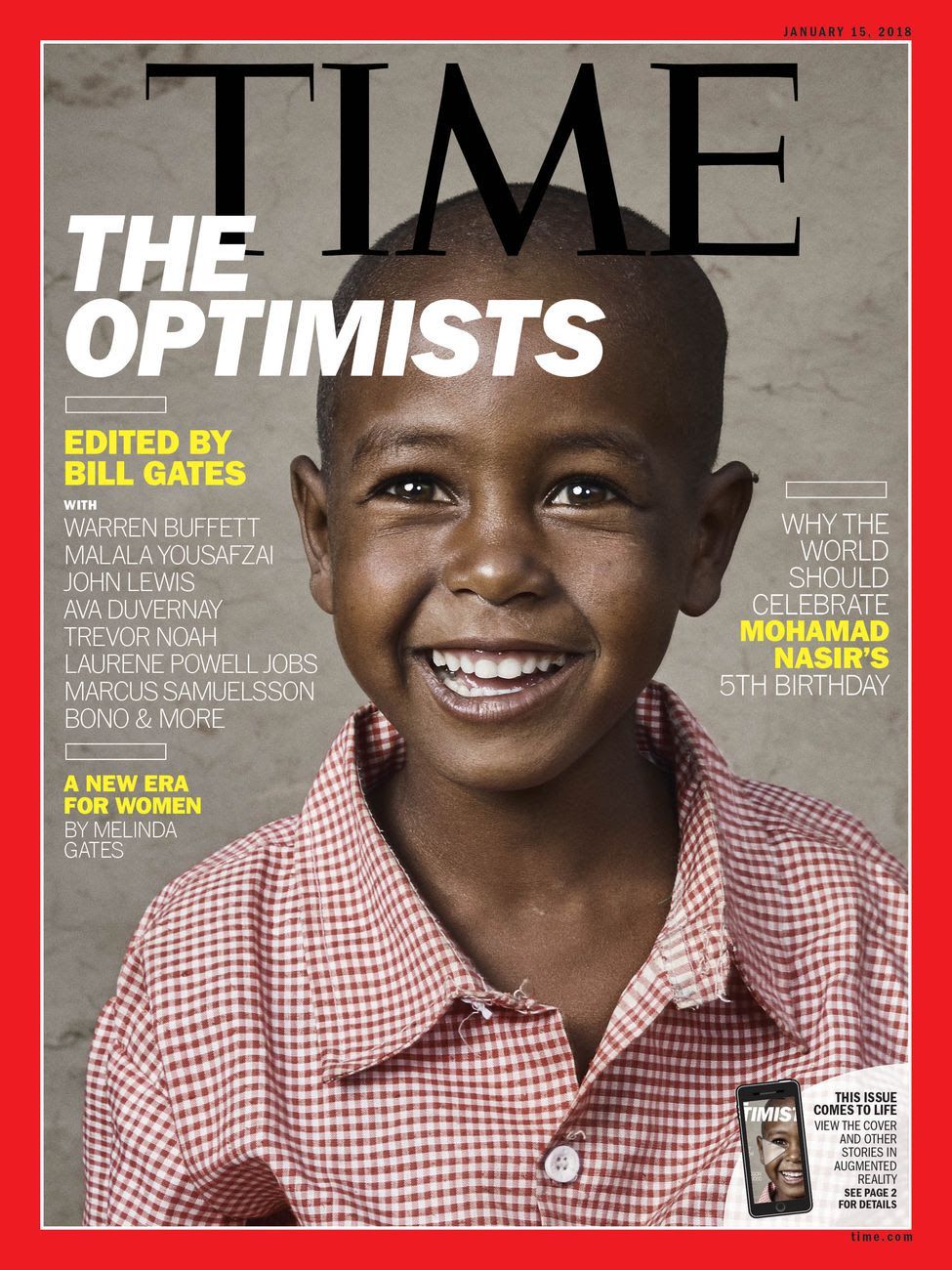 Why it matters: "Around the globe, child mortality rates are falling, and children have hopes of brighter futures."
Gates writes: "Reading the news today does not exactly leave you feeling optimistic. Hurricanes in the Americas. Horrific mass shootings. Global tensions over nuclear arms, crisis in Myanmar, bloody civil wars in Syria and Yemen ... But these events ... have happened in the context of a bigger, positive trend. On the whole, the world is getting better. "
Gates to Nancy Gibbs on what makes him optimistic about the role technology in the future of work: "There are many problems that we haven't solved. Obesity, diabetes, Alzheimer's: These are gigantic problems that there are solutions for. And I do expect that advanced software — AI software — will help us understand the biology, understand how to intervene and improve lives very dramatically."
Warren Buffett on the economy: "I have good news. First, most American children are going to live far better than their parents did. Second, large gains in the living standards of Americans will continue for many generations to come."
Go deeper