Wolff on top Trump staffers: "They all say he is like a child"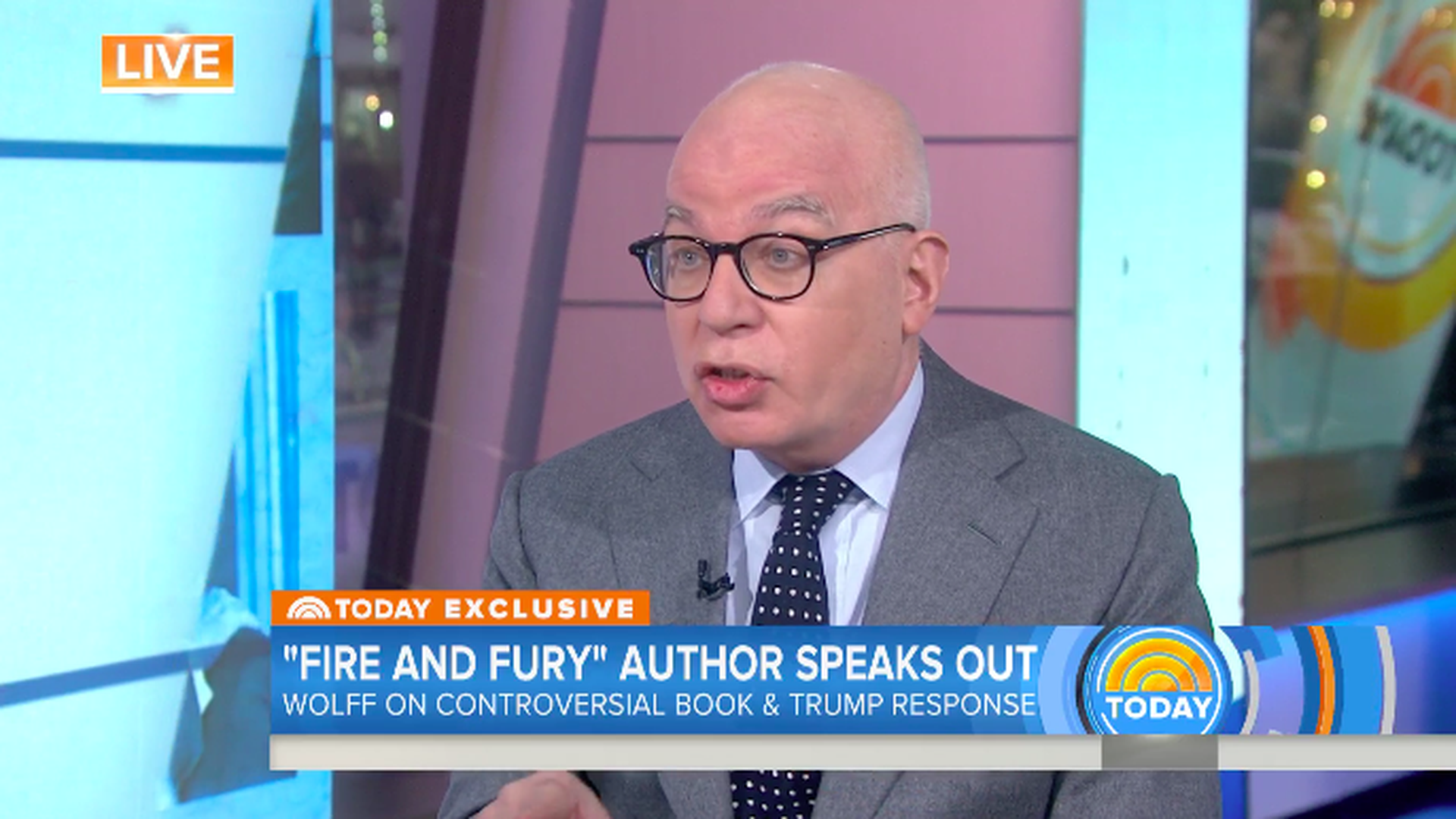 Michael Wolff "absolutely" spoke with President Trump and feels "in every way comfortable" with his reporting, the author of "Fire and Fury" told NBC's Savannah Guthrie on Friday."Whether he realized it was an interview or not, I don't know, but [our conversation] certainly was not off the record."
"[T]hey all say he is like a child... he has a need for immediate gratification. It's all about him ... This man does not read, does not listen. He's like a pinball, just shooting off the sides." — Wolff on Trump's top aides
More from Wolff's interview on the Today Show:
Wolff told Guthrie that he spent about three hours with Trump, both during the campaign and after his inauguration. He also said he spoke to Trump's top aides, "people who spoke to the president on a daily, sometimes minute by minute basis."
He also dismissed Trump's criticism: "My credibility is being questioned by a man who has less credibility than, perhaps, anyone who has ever walked on earth at this point."
He added that Trump's calls to halt publication of the book is helping sell more copies. "Where do I send the box of chocolates?" he joked.
Go deeper