Tom Steyer is giving every member of Congress Wolff's new book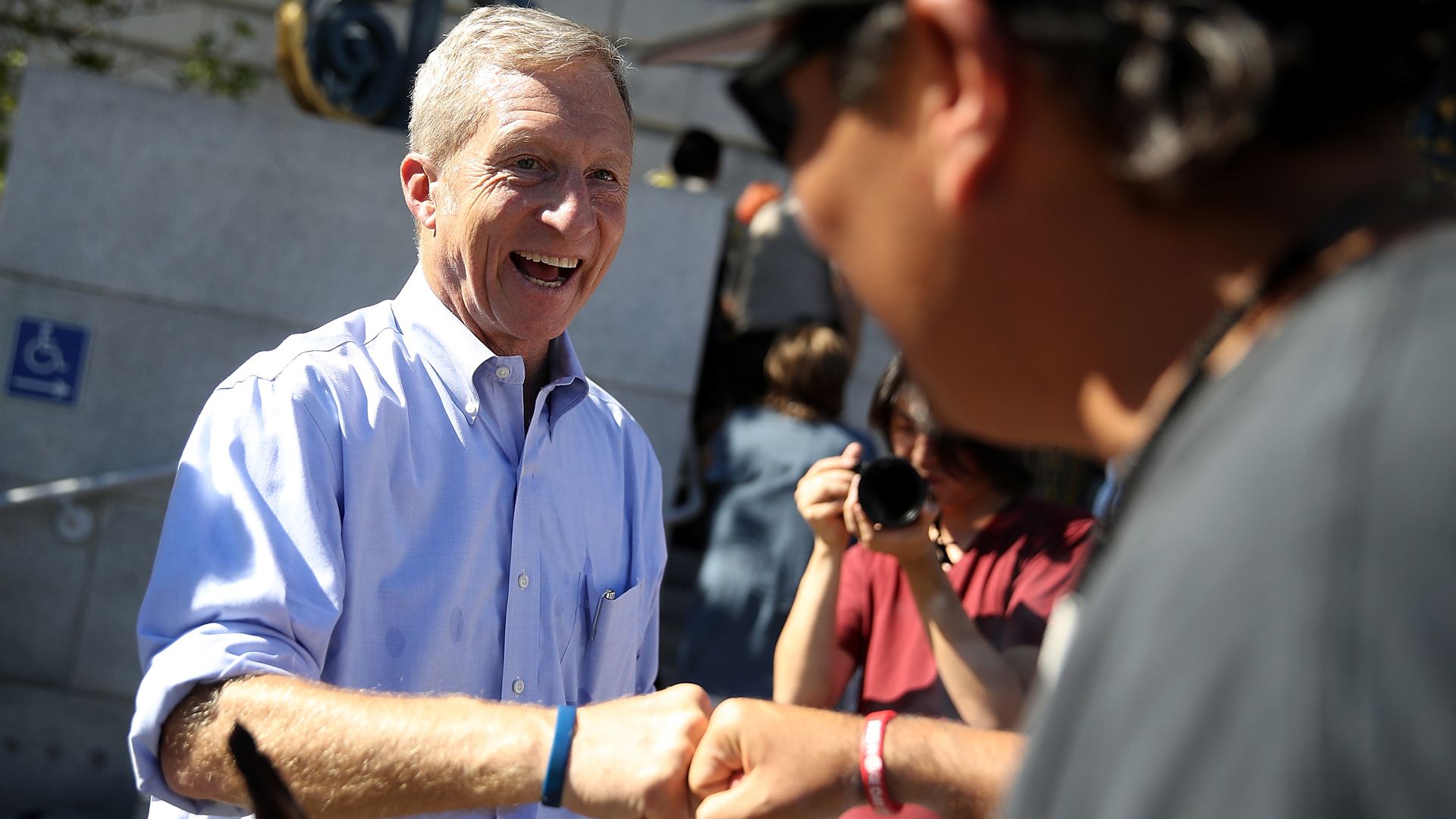 The Democratic donor, billionaire and environmental activist has become a leading voice in the anti-Trump movement (his "Need to Impeach" campaign has earned millions of signatures) and now he's engaging every member of Congress.
Steyer bought 535 copies of Michael Wolff's "Fire and Fury" book to have hand-delivered to all the House reps and senators, per an interview he did with California's KQED radio station.
What's next: Steyer will be in D.C. on Monday making an announcement about his future political plans, which could be that he's running for California governor or as a challenger to Sen. Dianne Feinstein for her U.S. Senate seat.
Editor's note: We updated to correct the spelling of Sen. Feinstein's name.
Go deeper