The Patriots' core three members could go their separate ways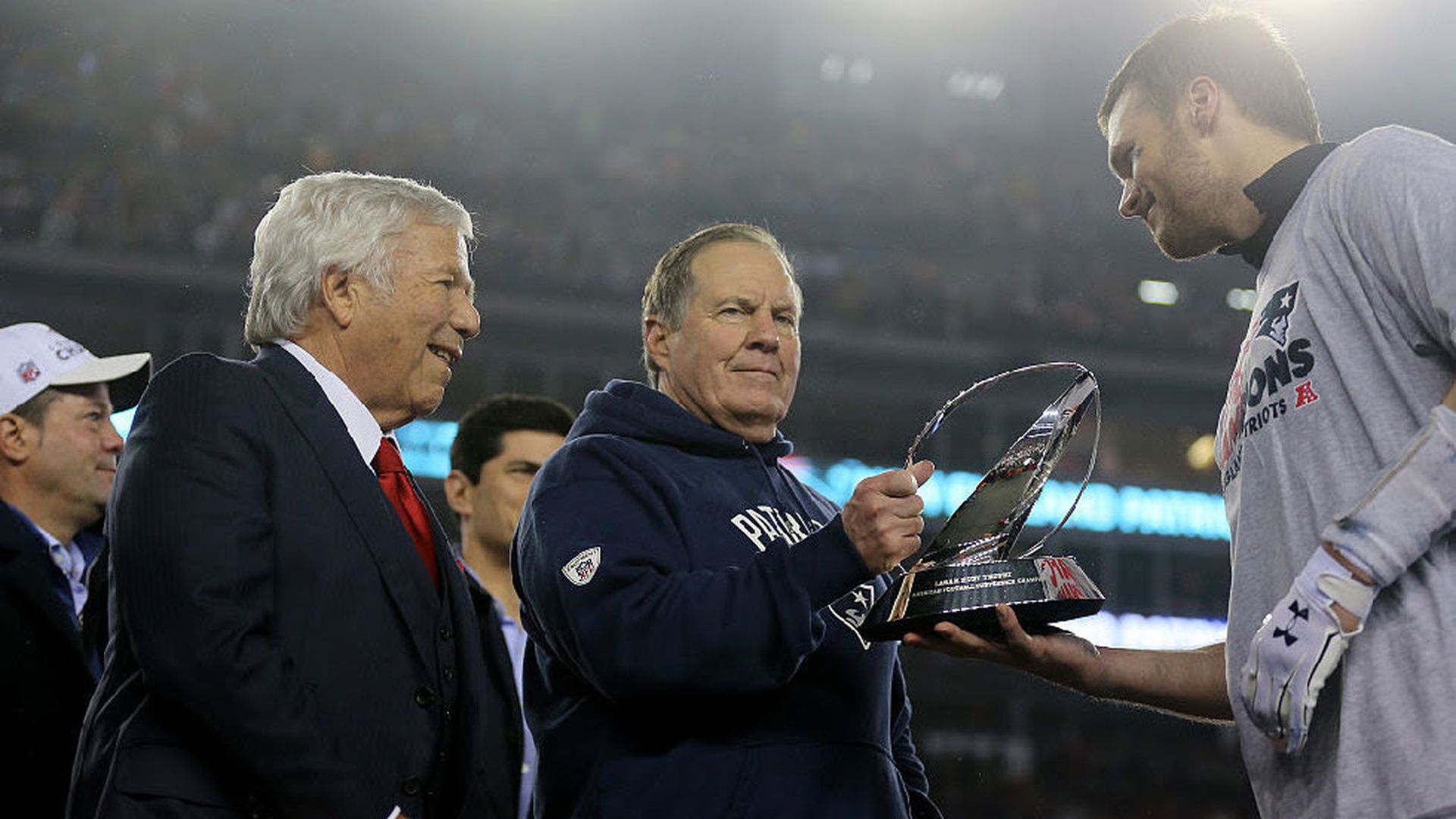 Rumblings of a power struggle in Foxboro: "For Kraft, Brady and Belichick, is this the beginning of the end?" by ESPN The Magazine senior writer Seth Wickersham.
Why it matters: "Those interviewed describe a palpable sense in the building that this might be the last year together for this group."
"[T]he three most powerful people in the franchise — [coach Bill] Belichick, [QB Tom] Brady and owner Robert Kraft — have had serious disagreements."
"They differ on Brady's trainer, body coach and business partner Alex Guerrero; over the team's long-term plans at quarterback; over Belichick's bracing coaching style; and most of all, over who will be the last man standing."
"Kraft, Brady and Belichick were supposed to meet in late December to clear the air, but that never happened. It probably won't until after the season. Those interviewed describe a lingering sadness around the team, as if coaches and staff know that the end might be near."
A classic Brady moment ... In a legendary playoff game, the Snow Bowl in 2002 (the Tuck Rule Game), when the Patriots played the Raiders in the snow, Brady once recalled in an NFL Films interview that "he took the field for warm-ups wearing a sleeveless T-shirt in the thick snow. He was 24 years old, at the beginning of a career only he saw coming. He wanted to send a message to everyone watching that nobody was tougher, both mentally and physically, than this California kid."
Go deeper