Sears to close another 100 stores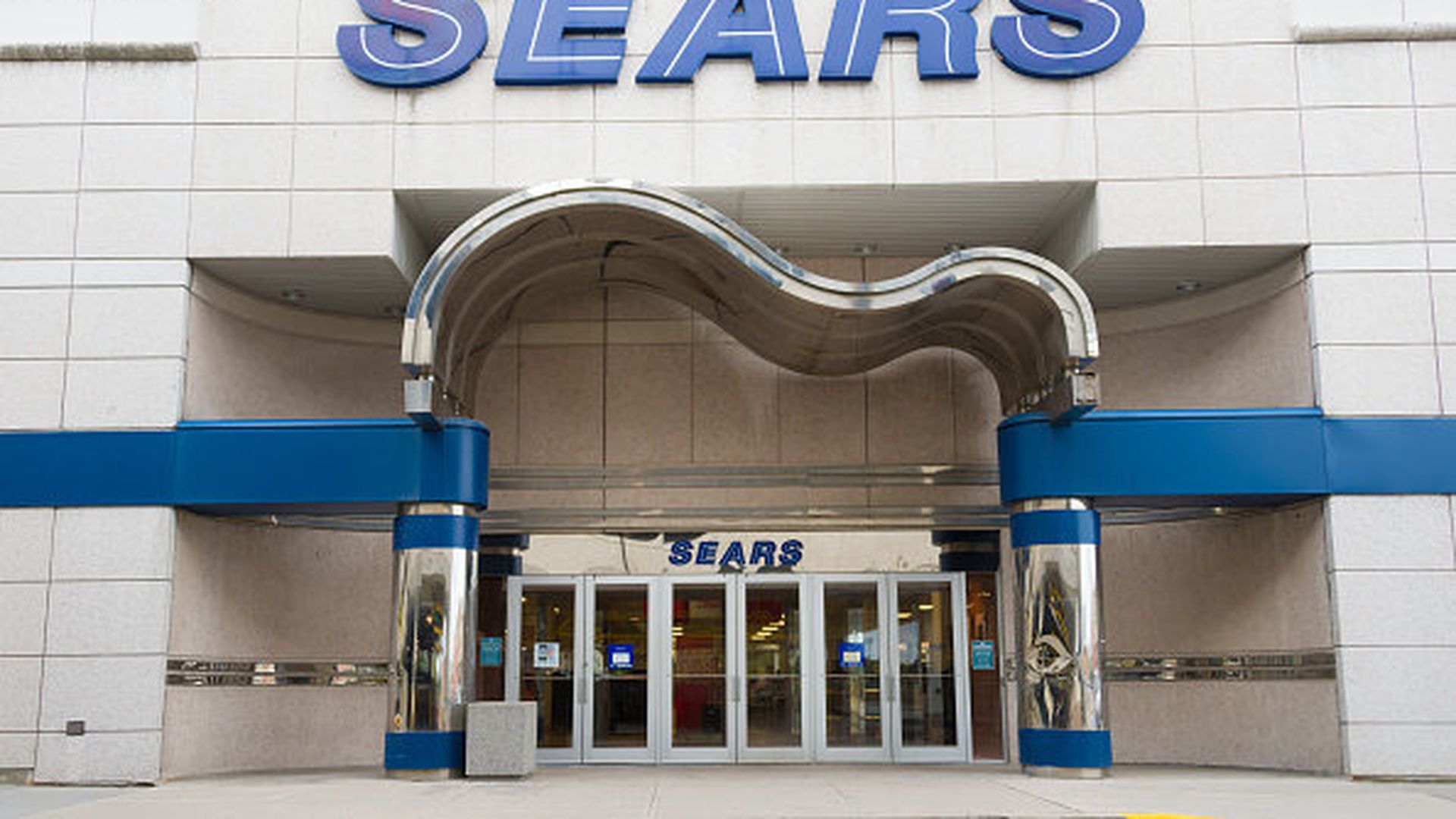 Sears Holdings told employees Thursday that it will be closing another 100 stores this year, per Retail Dive. 64 Kmart stores and 39 Sears stores are expected to close between early March and April.
Why it matters: In the 1960s, Sears' sales accounted for roughly 1% of U.S. GDP. Nearly 60 years later, America's once-quintessential big-box department store has a much darker future, as it has become one of the most obvious victims to the battle between traditional retail and the rise of e-commerce giants like Amazon.
Details of the closures: Liquidation sales will begin as early as Jan. 12, Sears said in a statement. The company did not specify how many employees will be impacted, but said the majority of jobs being eliminated are part-time positions. Eligible employees will receive severance.
The backdrop: In October the company closed 63 Sears and Kmart stores, making for a total of roughly 400 closures in 2017.
Go deeper