Wearables still slow to catch on in the U.S.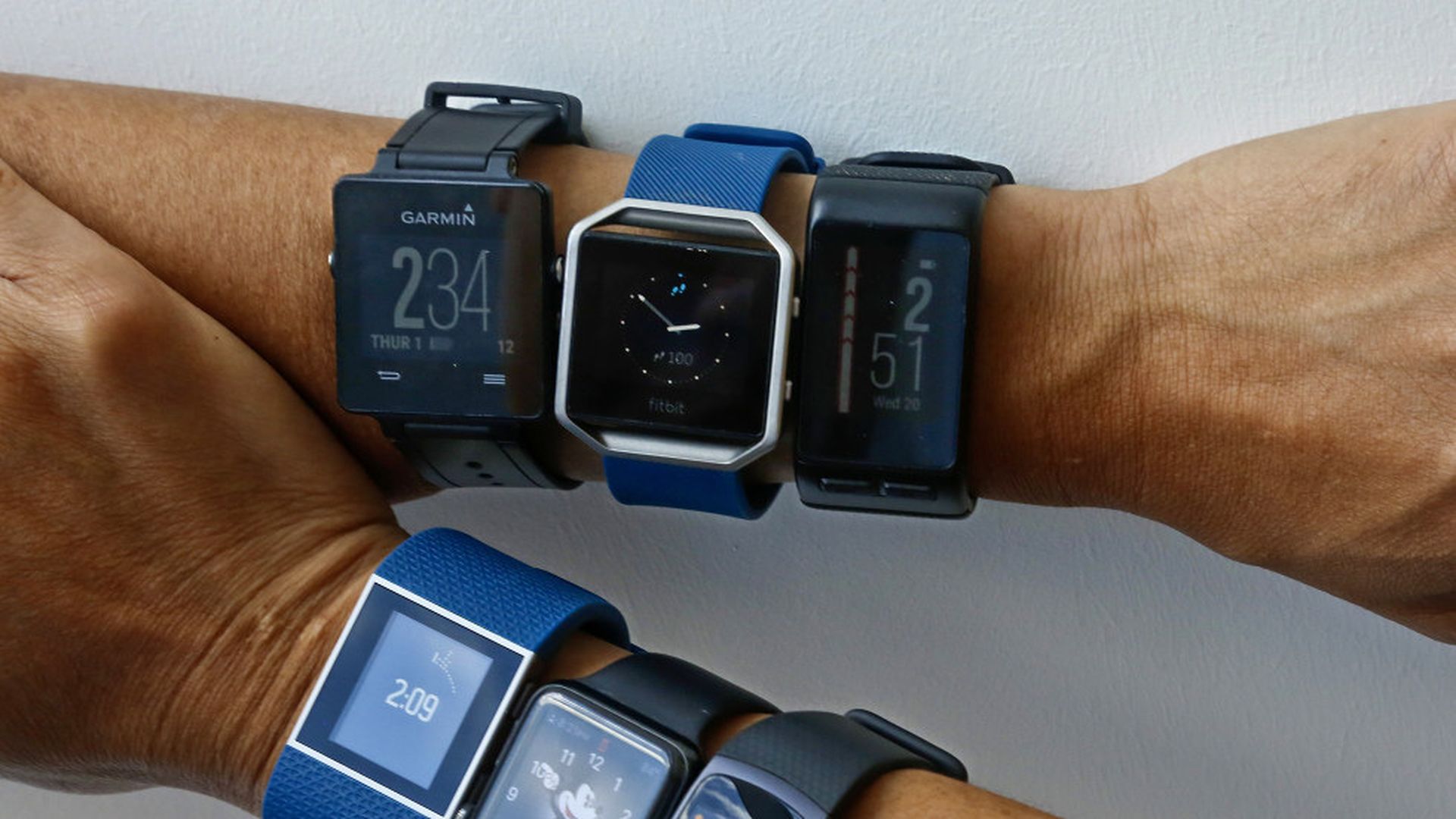 The use of wearable technology devices – like watches, glasses and fitness tracking bracelets – will grow 11.9% next year, eMarketer predicts, with the growth rate continuing to slow compared to previous years. Smartwatches will drive the bulk of wearables growth, but the number of people who use wearable technology will still be less than 20% of the population.
Why it matters: Experts suggest wearable adoption will slow due to cost and unmet user expectations. Still, others, like analyst firm IDC, predict that U.S. wearable use will continue to climb, doubling in size by devices shipped 2021, just at a slower pace. (Meanwhile, adoption is higher in countries like China.)
Some wearable device manufacturers are hedging towards slowed growth in device adoption, redirecting their resources from hardware to software that can propel devices from more mainstream tech companies, like Samsung and Apple.
WWD reported last week that Adidas' Digital Sports Division will be discontinued. Adidas was one of the first brands to explore wearables, launching sensor-enabled footwear in 2011. Under Armour announced in November that it would no longer manufacture fitness trackers to instead focus on software it can integrate into Samsung Gear and Apple Watches.
Watches overwhelmingly dominate the wearable market. Forrester estimates that 55% of all wearables will be watches in 2022, up from 21% in 2016.
According to Wearable, fitness trackers, like Fitbit and Garmin, have been adjusting their business to adapt to a smartwatch-driven wearable market. Smartphones will continue to be critical drivers in bringing wearables to the masses, as new apps will power wearable data and information delivery. Price and consumer expectations will continue to be challenges for the wearable industry, but health benefits from wearable technology could give way for subsidized cost options. Wearable devices are predicted to bring major health care savings, pushing employers and insurers to offer more "wellness incentives," like gym memberships, if they agree to use wearables that can track their activity, Stat News reports. Fitbit shares are down nearly 70% since the company went public in 2015, Fortune writes, with an analyst saying the company has failed to "unlock any meaningful healthcare business opportunities and inspire meaningful new consumer interest in the category."What's next? Health care will be a growth point for wearables, especially as health tech companies invest in apps that can help users track and monitor different conditions and take steps for preventative care. Subsidized costs of wearables from insurers and employers will also help drive the wearable market to mass adoption.
Go deeper