Utah media: If Romney runs, he wins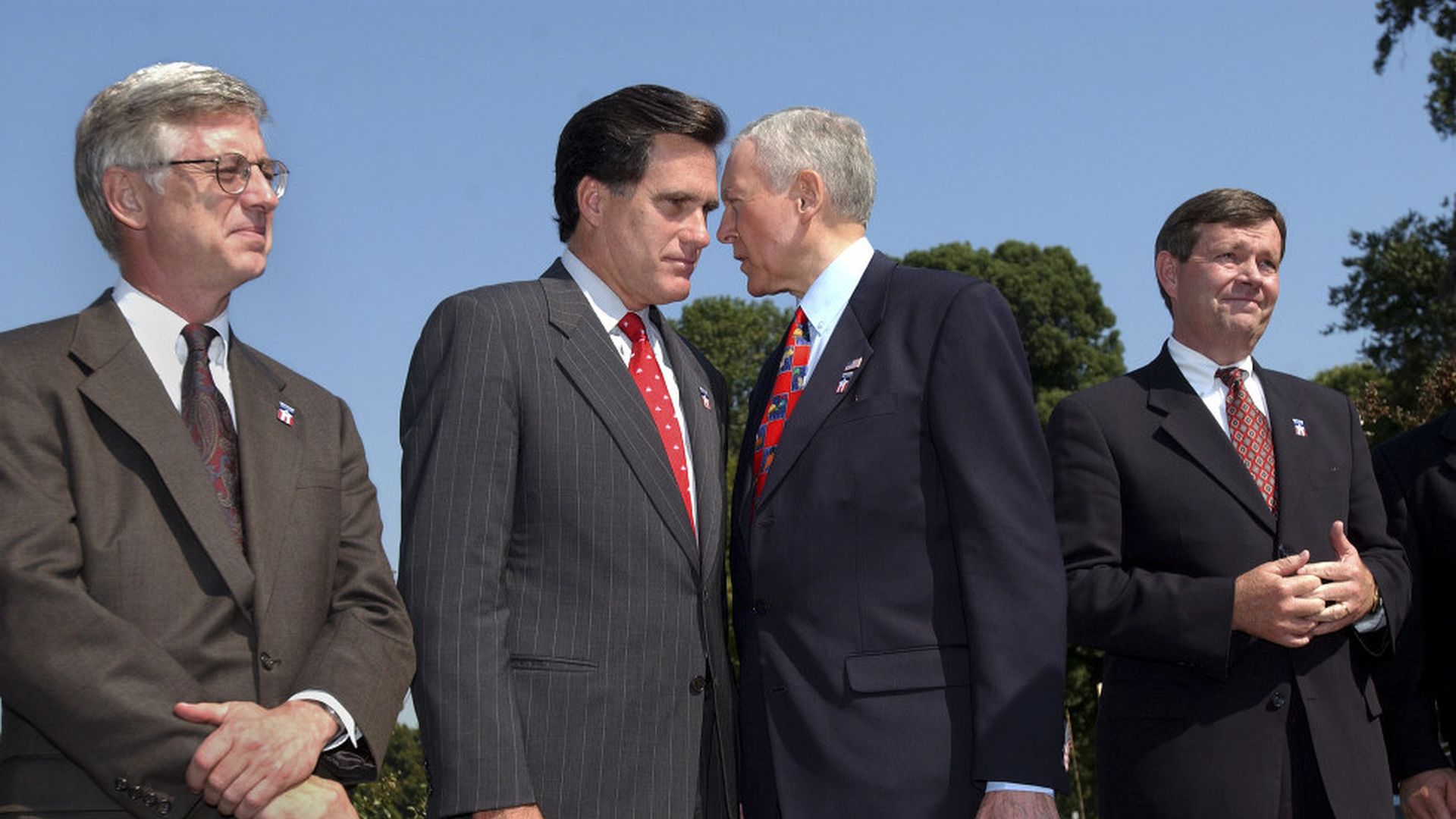 The unsurprising announcement by Senate President Pro Tem Orrin Hatch (R-Utah), 83, that he's retiring at the end of this term — and his likely replacement by Mitt Romney, who yesterday changed his Twitter location to "Holladay, UT" — is "another political setback for Mr. Trump," per N.Y. Times' Jonathan Martin:
Why it matters: "Romney's potential ascent is particularly alarming to the White House because the former presidential candidate has an extensive political network and could use the Senate seat as a platform to again seek the nomination."
"Even if he were not to run again for president, a Senator Romney could prove a pivotal swing vote, impervious to the entreaties of a president he has scorned and able to rally other Trump skeptics in the chamber."
Salt Lake Tribune: "[O]ne Romney confidant ... said Tuesday was 'Orrin's day' and the Romney circle didn't want to intrude on that [with a campaign announcement]. But the trajectory seems set."N.Y. Times Quote of the Day ... Hatch: "I was an amateur boxer in my youth, and I've brought that fighting spirit with me to Washington. But every good fighter knows when to hang up the gloves. And for me, that time is soon approaching."
Go deeper