Twitter suspends British politician retweeted by Trump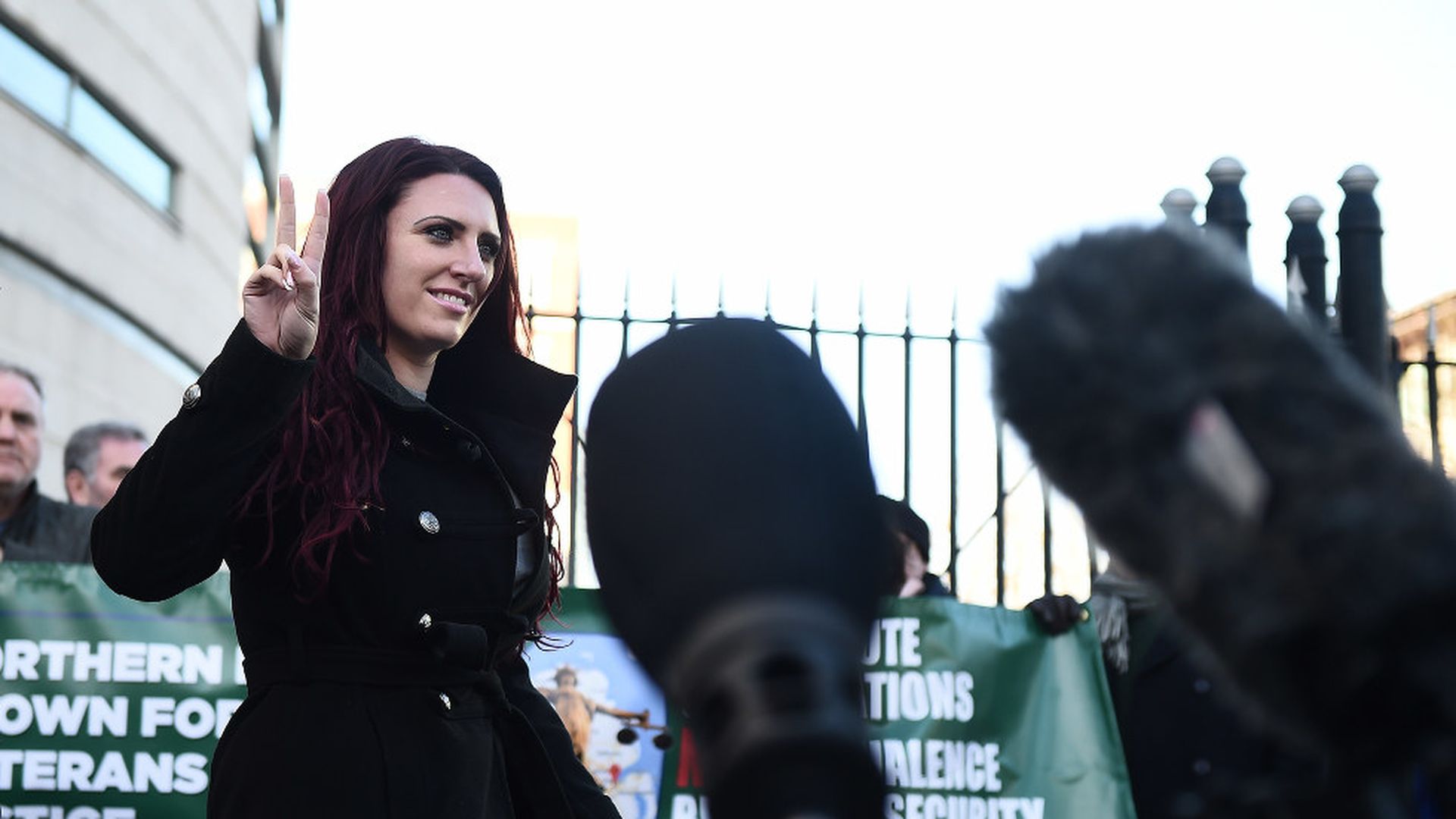 Twitter has apparently suspended the account of Jayda Fransen, the deputy leader of the far-right ultranationalist U.K. political group Britain First. Fransen rose to international notoriety last month when President Trump retweeted three anti-Islam videos that she had originally shared.
Go deeper: Earlier this week, Fransen was arrested and subsequently released on bail for making anti-Islam comments during a demonstration in Belfast, per The Guardian.
Go deeper