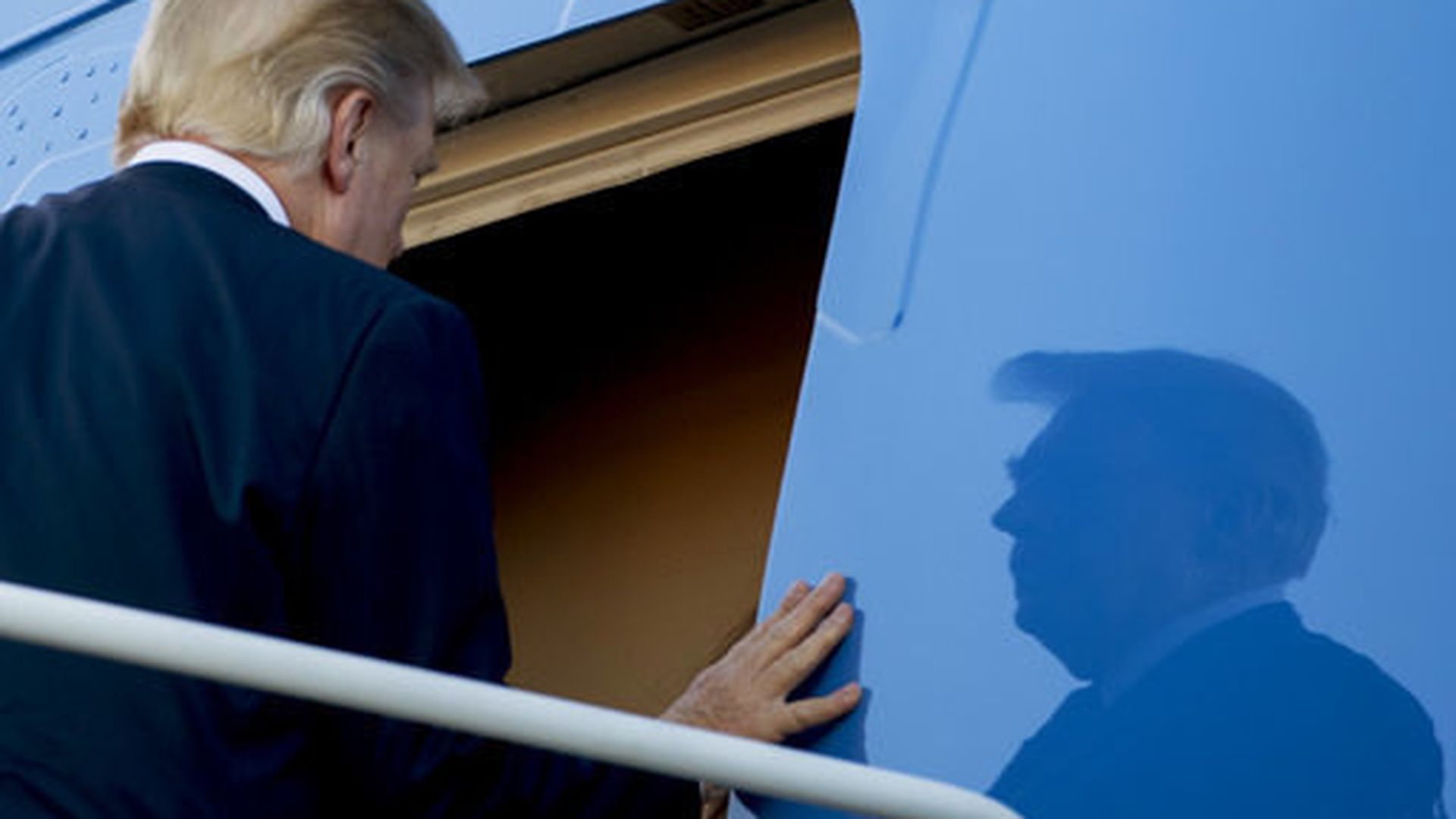 In conversations at Mar-a-Lago and back in Washington, friends and advisers have begun giving President Trump advice about how to win reelection in 2020.
The clearest signal that Trump is thinking about the re-elect: In a conversation with someone he was about to send to an ambassadorship, Trump said he needed that person back in the U.S. in 2019 to help run his campaign.
This might seem premature. But Trump's friends believe he will run again, even though he finds parts of the job a drag. The Mar-a-Lago 2020 bull sessions gave them a chance to shape the upcoming legislative debates around his one abiding obsession: winning.
The formula he's hearing:
You have prosperity, with tax cuts fueling an already growing economy. So you can't mess it up with unnecessary trade wars. You need to make sure you keep peace, too. That means avoiding inflaming hot spots, especially North Korea.
Your campaign will need a team that works as an actual team, unlike the fiefdoms of the White House's early months.Trump was taken aback by the instant leak about an Oval Office fight about his political team. He knows he needs to shake things up, but is uncertain how to pull it off.A huge problem: Getting top-shelf candidates to consider coming in. One well-known Washington power broker says he can't give the West Wing the name of a single top talent who'd be willing to go in, now or later.The other huge problem: Reince Priebus and others are privately warning Trump that Republicans will lose the House. If that happens, all hell would break loose on the impeachment and investigations front.
Why it matters: Trump is getting conflicting advice. The Bannon purists want America First, and most of his friends want Economy First. So far, he's governed like a fairly conventional Republican, so the Economy First camp is winning. The next month — with pending decisions on immigration and trade wars — will show whether he reverts to his campaign norm in action, not just words.
What to watch: The Bannon-Breitbart-Stephen Miller wing believes Trump has to deliver on building a wall, curtailing immigration and cracking down on China. Moderating forces like Gary Cohn, Steven Mnuchin, James Mattis and Rex Tillerson are counseling against moves that could alienate allies and roil global markets. Watch for a hot war this next month in conservative media on this front.
Go deeper