Trump wanted to pull Gorsuch nomination: report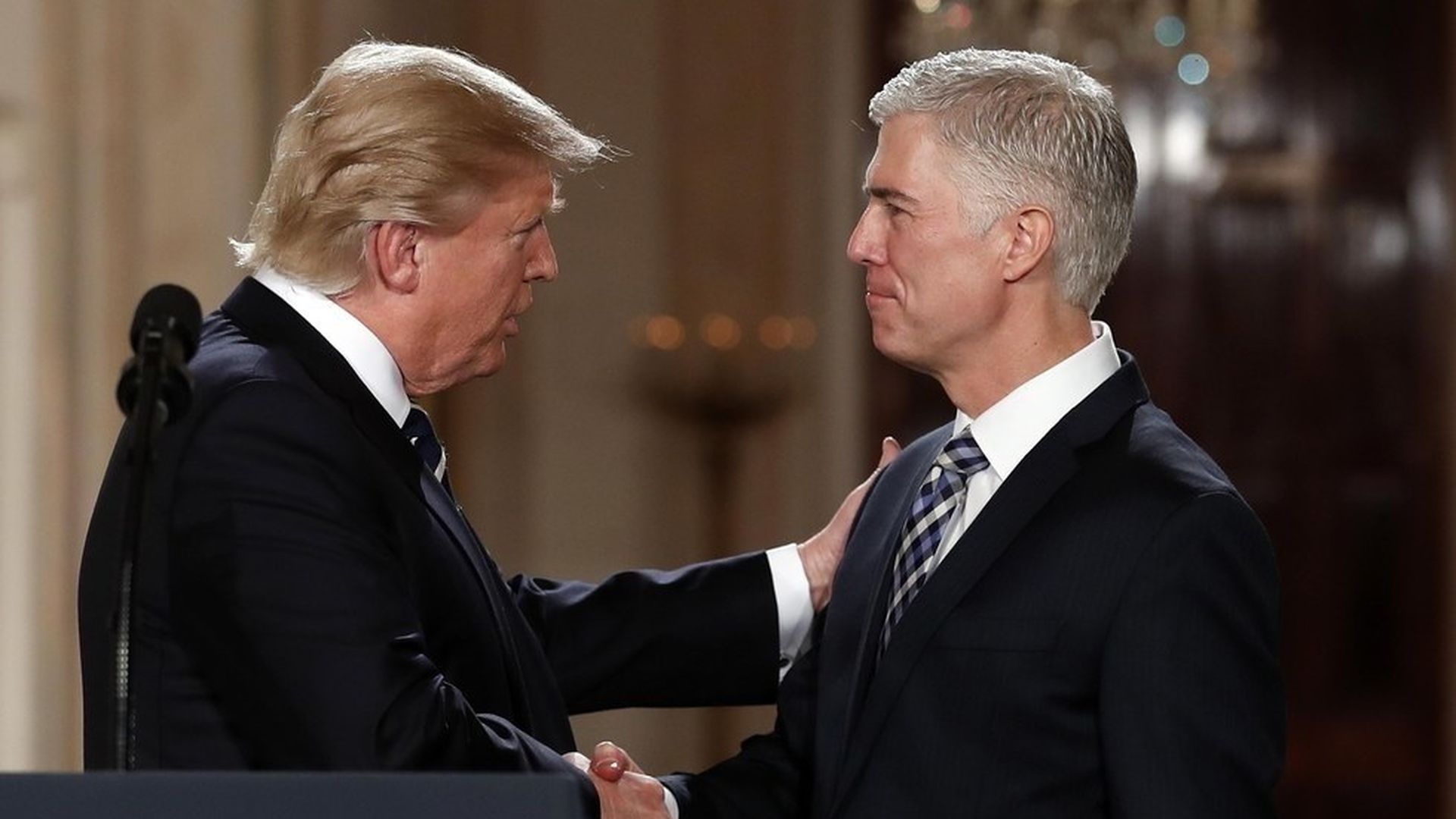 President Trump was so angry at Neil Gorsuch's criticism that he threatened to rescind Gorsuch's nomination to the Supreme Court, the Washington Post reports, citing 11 people familiar with the episode. Trump was reportedly furious about Gorsuch telling a Democratic senator that Trump's attacks on the federal judiciary were "disheartening" and "demoralizing."
Why it matters: The Post reports it's "unclear" whether Trump would actually go through on his threat to scuttle the nomination but some Republicans in Congress and the administration "feared that Gorsuch's confirmation — which had been shaping up to be one of the clearest triumph's of Trump's tumultuous young presidency — was on the verge of going awry."
Go deeper