Trump unchained: staff leaves, hardline ideas rise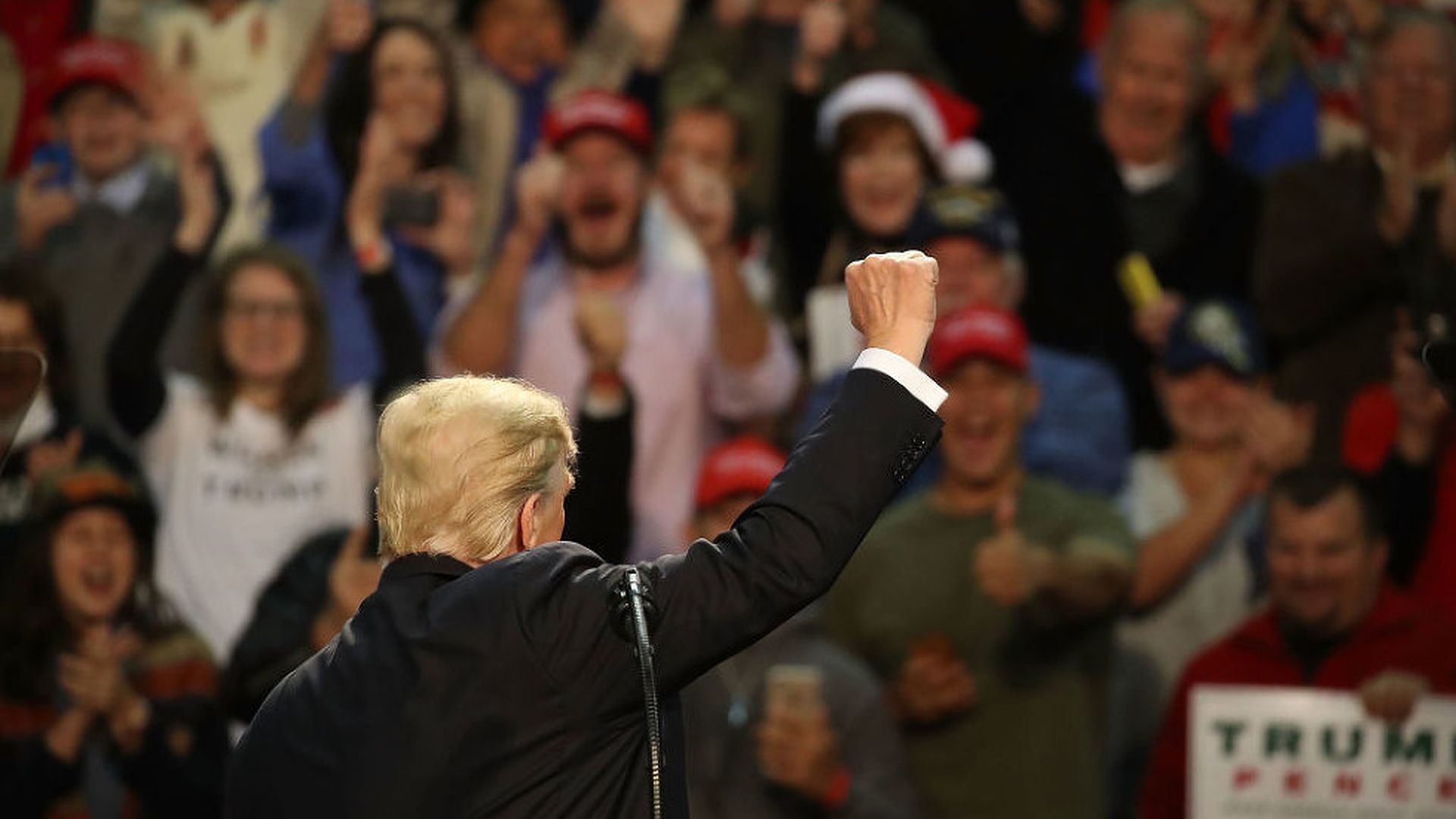 If you ask some close to President Trump what worries them most about 2018, it's not Robert Mueller's probe. It's that establishment guardrails of 2017 come down — and Trump's actual instincts take over.
Next year will bring "full Trump," said one person who recently talked to the president.
Trump has governed mostly as a conventional conservative — on tax cuts, his Supreme Court pick, and rolling back regulations. Most of his top advisers are fairly conventional conservatives, so that makes sense.
Most of those in his current decision-making circle — even if they're not mainstream Republicans — are defending mainstream Republican principles like free trade and an internationalist view of foreign policy.
But top officials paint a different portrait of Trump when it comes to what he really wants on trade, immigration and North Korea — but has been tamped down by skeptical staff and Cabinet officials.
In private meetings: Trump keeps asking for tariffs — on steel and aluminum, in particular. He wants a trade war, and has for many years. His economic and diplomatic advisers persuaded him to delay trade actions in 2017.
Those advisers recognize that the day of reckoning will come in 2018, regardless of whether economic adviser Gary Cohn and Secretary of State Rex Tillerson — who advocated restraint — stay or go.Cohn and Treasury Secretary Steve Mnuchin successfully persuaded Trump not to do anything rash while tax reform was being negotiated.
Trump also saw the advantage of trying to use that as leverage with China to get help on North Korea. He said yesterday in an interview with the N.Y Times: "China's hurting us very badly on trade, but I have been soft on China because the only thing more important to me than trade is war. O.K.?"
And he tweeted yesterday, in response to Chinese ships secretly delivering oil to North Korea: "Caught RED HANDED - very disappointed that China is allowing oil to go into North Korea. There will never be a friendly solution to the North Korea problem if this continues to happen!"
NEW: Look for Trump to take action on trade in the next month. It probably won't be next week, so as not to disrupt the afterglow of the tax cut. But nothing is final.
Trump still wants his wall, and tighter restrictions on legal immigration. He's a true believer on this stuff, and knows intuitively that it keeps his base stoked.
Trump seems most interested in discussing military options on North Korea in these meetings. He is surrounded by advisers who share his concern about the rogue state, but not his fixation on a military strike.
And some top officials have told us Trump's belligerent rhetoric on the subject makes them nervous.
There is a reason the harshest assessments of Trump usually leak after North Korea meetings.
Sign up for Axios newsletters to get our smart brevity delivered to your inbox every morning.
Go deeper