Trump signs tax cuts before flying to Florida for Christmas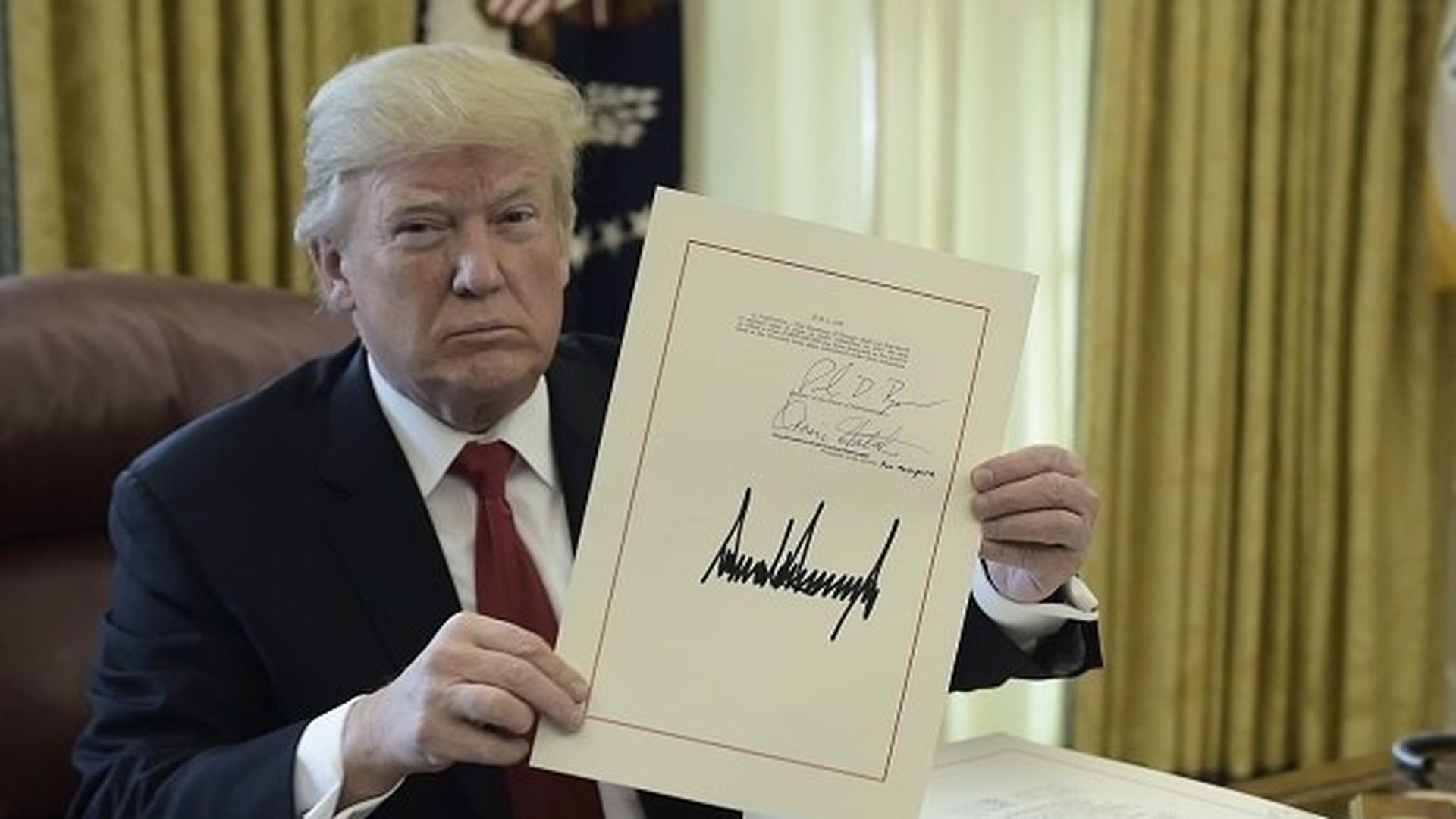 President Trump signed a bill Thursday ordering $4 billion in "top of the line missile defense," before signing the $1.5 trillion GOP tax legislation. Now he's jetting off to Mar-a-Lago for the holidays.
Timing: Trump said he was planning to sign the bill in January, but after watching the news this morning and seeing "every one of the networks" ask if he will he keep his promise and sign it before Christmas, he "called everyone up and said get ready we have to sign this now ... I didn't want you folks to say I wasn't keeping my promise."
What's next: Trump said they'll have a formal signing ceremony in two weeks.
Key quotes:
Trump said his friend Robert Kraft, CEO of the New England Patriots, called him to praise him for the tax bill, and promised to build a "tremendous paper mill" in North Carolina after the news.
"I think that essentially Obamacare is over because we got rid of [the individual mandate]."
He made nice with reporters: "Many of you have worked very fairly."
He wants to see a lot more bipartisanship in 2018.
Go deeper