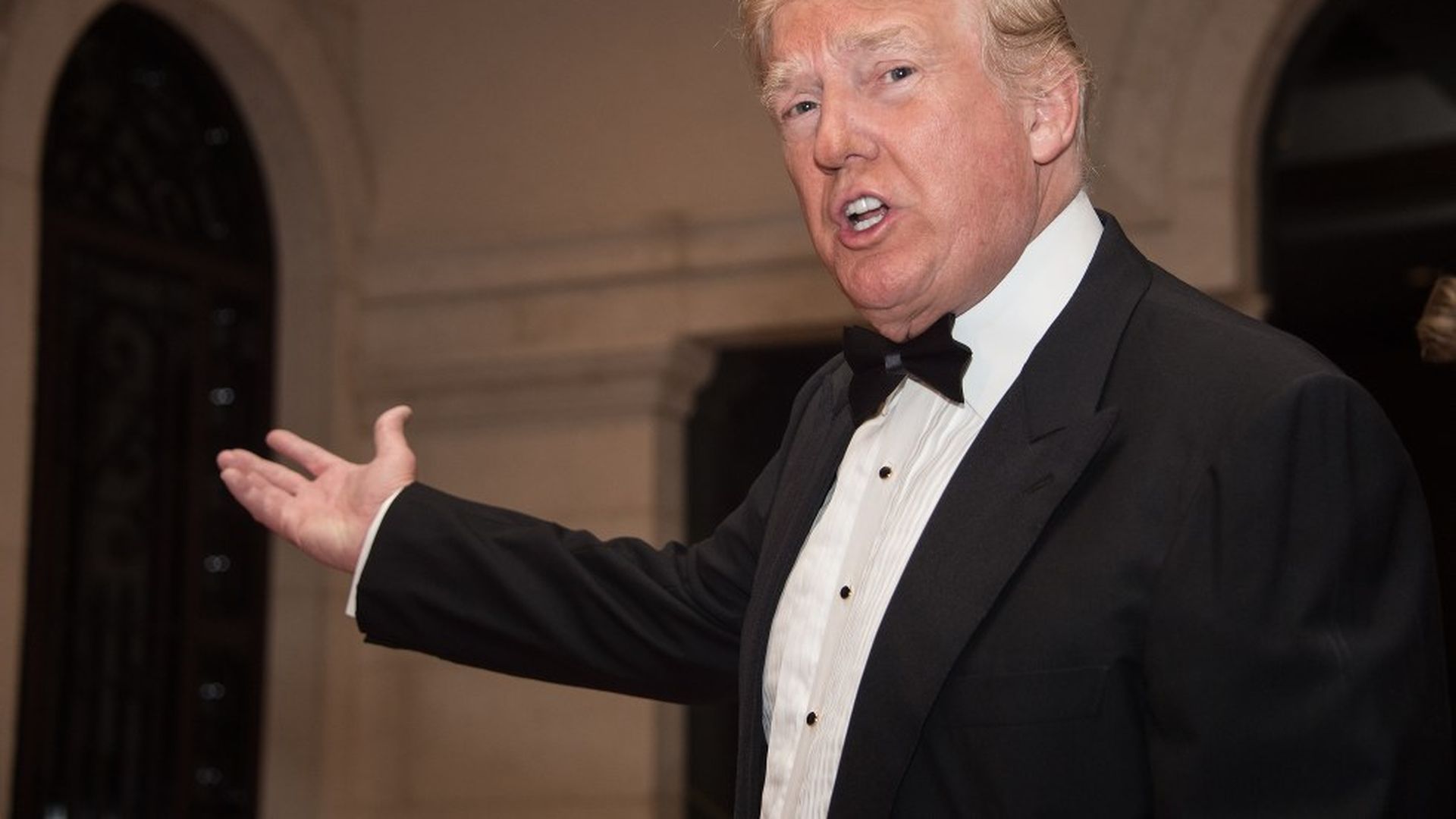 "North Korean leader Kim Jong-un called for urgent talks with South Korea to make the Winter Olympics next month a success even while repeating claims that he could strike the U.S. with a nuclear bomb," per Bloomberg.
Kim, in an annual New Year's Day speech: ""It's reality, not a threat, that the nuclear button is always on my desk ... The U.S. can never start a war against myself and our nation now."'
A tuxedoed Trump, strolling past the media pool at his Mar-a-Lago New Years' Eve party, replied when asked about Kim's "button" claim: "We'll see, we'll see. Come on inside."
Bite of the day ... Admiral Mike Mullen, chairman of the Joint Chiefs of Staff under Presidents George W. Bush and Barack Obama, to Martha Raddatz on ABC's This Week:
"We're actually closer, in my view, to a nuclear war with North Korea and in that region than we have ever been. And I just don't see how — I don't see the opportunities to solve this diplomatically at this particular point."
Go deeper