Trump congratulates GOP on passage of tax bill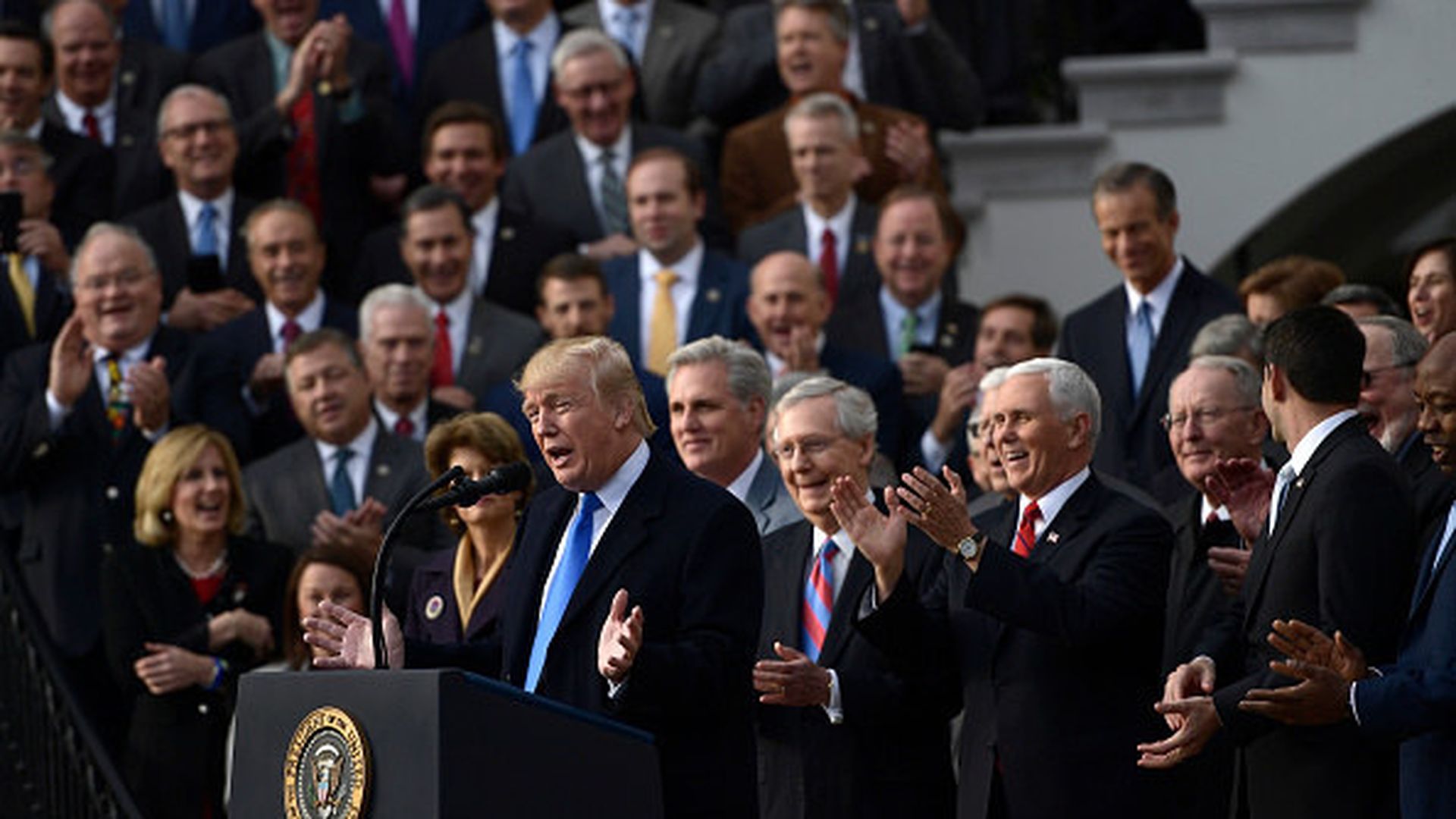 President Trump and Vice President Mike Pence walked onto the South Lawn of the White House Wednesday to cheers and fist pumps before delivering a congratulatory speech on the passage of the GOP tax bill.
Trump, rattling off several names of the people who played a role in the passage of "the largest tax cut in the history of our country," said he "had a lot of fun" working with leadership to get this done. It was fun because "we won."
Other speakers:
Majority Leader Mitch McConnell: "This has been a year of extraordinary accomplishment for the Trump administration," he said, citing Neil Gorsuch's Supreme Court confirmation, Circuit Court judge confirmations, regulatory rollback, and now the tax bill.
House Speaker Paul Ryan: "Something this big, something this profound could not have been done without exquisite presidential leadership."
VP Mike Pence: "We made history today but as the President said... we're just getting started! This administration will not rest until the forgotten men and women of this country are forgotten no more."
House Ways and Means Committee Chairman Rep. Kevin Brady said he knew overhauling the tax code would be possible when Trump was elected.
Go deeper