Trump allies are bracing for a 2018 bloodbath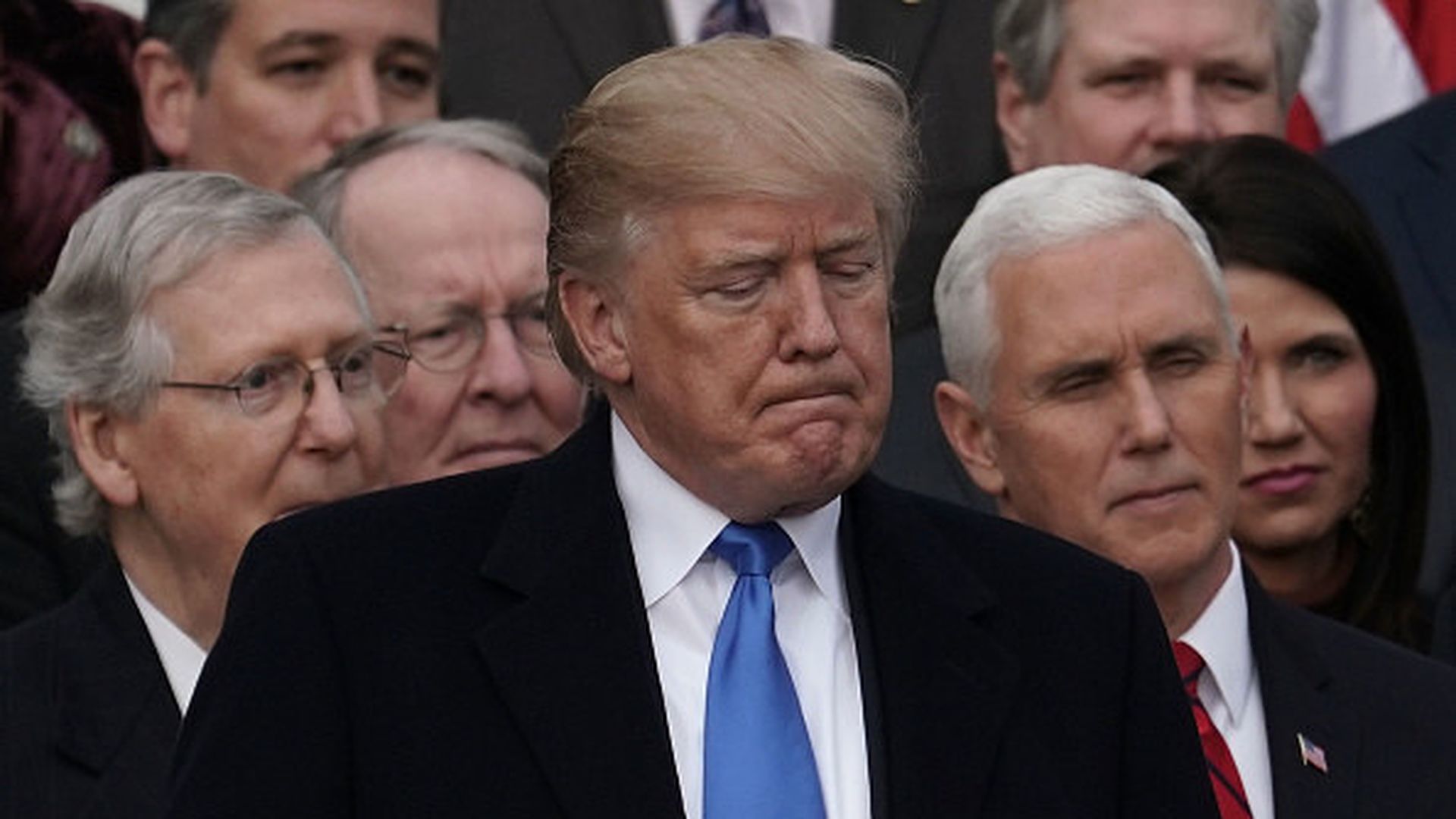 Hours after President Trump's tax-cut celebration on Wednesday, "aides and outside advisers had a spirited, and at times tense, discussion with him about the political outlook ahead of next year's midterm elections," the WashPost's Josh Dawsey and Bob Costa report:
Details: "The gathering saw tempers flare as aides vented their frustrations with electoral defeats this year and concerns about the 2018 political map ... Complaints about the president's political operation and the Republican National Committee boiled over."
"The late-afternoon meeting — attended by White House Chief of Staff John F. Kelly, counselor Kellyanne Conway, political director Bill Stepien, marketing and data specialist Brad Parscale, communications director Hope Hicks and political consultant and confidant Corey Lewandowski, among others — quickly became a griping session for Lewandowski and others about the way the White House manages the GOP."
Others are detecting the same sense of foreboding:
"Those closest to Trump are bracing for a possible bloodbath in the 2018 midterms, which could obliterate the Republican congressional majorities and paralyze the president's legislative agenda," Politico's Alex Isenstadt writes.
N.Y. Times' Maggie Haberman: "'A lot of people' have been telling the president that his White House team needs improvement."
Steve Bannon has "remarked on the toll the office has taken on Trump, telling advisers his former boss has 'lost a step.' 'He's like an 11-year-old child,' Bannon joked to a friend in November," Vanity Fair's Gabe Sherman writes.
Be smart: Recent generic polls show Republicans down double digits to Dems, a tough way to start a midterm year that's traditionally harsh on new presidents.
Go deeper