Tom Hanks says he wouldn't attend a White House screening of "The Post"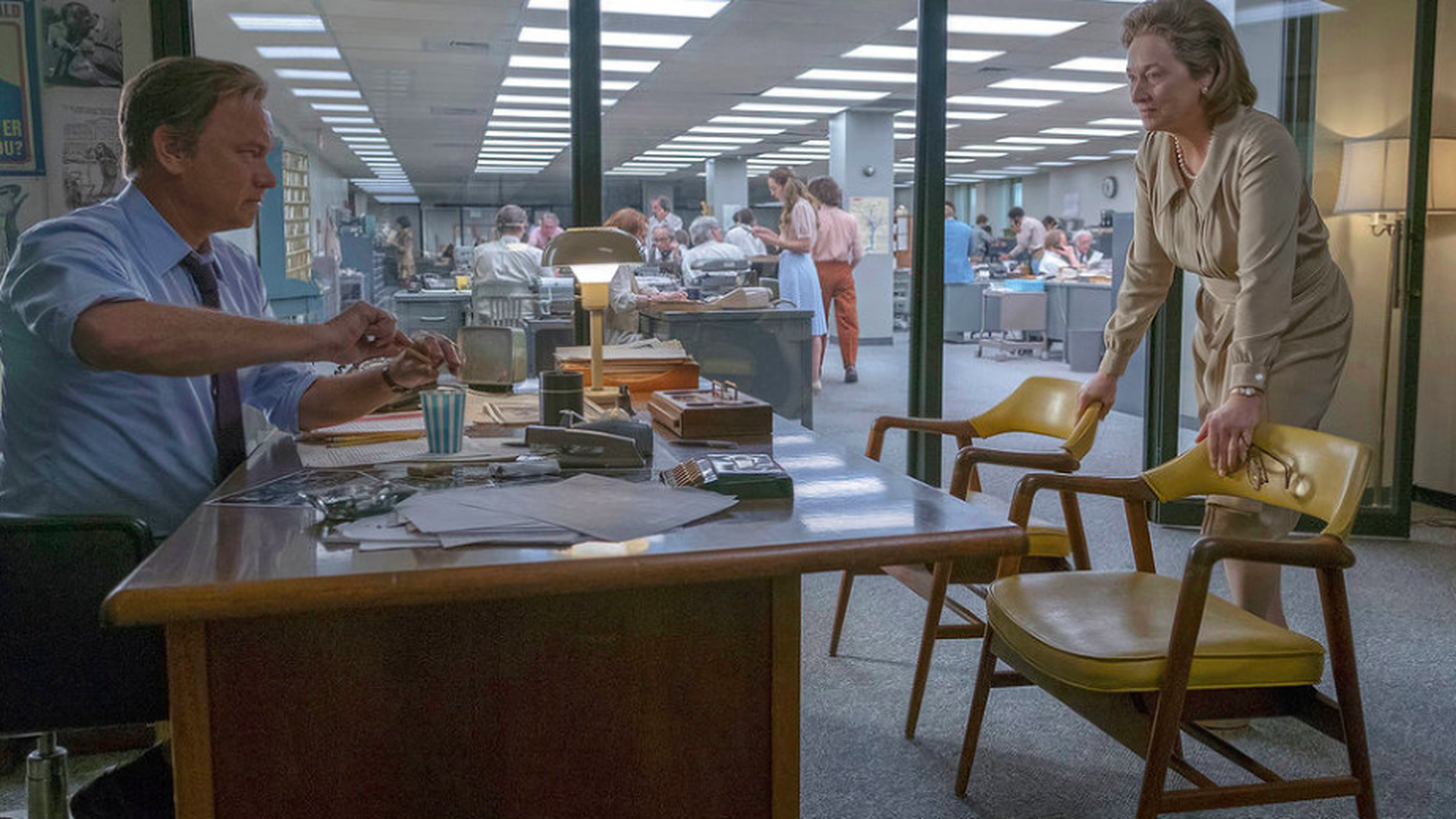 Tom Hanks told The Hollywood Reporter that he was drawn to the script of "The Post" because of the parallels the story draws to today. Hanks plays Watergate-era Washington Post executive editor Ben Bradlee in the upcoming film.
The big picture: Hanks said that the people currently in power are attacking the First Amendment by trying to dispute facts and denigrate the truth, just as they did under the Nixon administration. He also said he wouldn't attend a White House screening of the movie if there was one, adding, "This is the moment where ... our personal choices are going to have to reflect our opinions."
Key quotes from his interview with THR:
Hanks knew Bradlee: "He viewed Washington as being not one of the most important cities in the world, [but] the most important city ... [he] loved the day. He loved the power. [He used to say] 'You have to get it right.'"
Significance of the story: "[I]t comes down to human behavior. And human behavior never changes. It's always the same. Vanity of vanity, nothing new under the sun. The Nixon administration tried to stop the story from being published. They took on the First Amendment by saying: 'You can't tell that story, and if you do, we're going to threaten you.' That is going on, of course, right now."
His feelings toward President Trump and a WH screening of "The Post": "I didn't think things were going to be this way last November. I would not have been able to imagine that we would be living in a country where neo-Nazis are doing torchlight parades in Charlottesville [Va.] and jokes about Pocahontas are being made in front of the Navajo code talkers. And individually we have to decide when we take to the ramparts."
Go deeper