Tina Smith to take Al Franken's Senate seat this week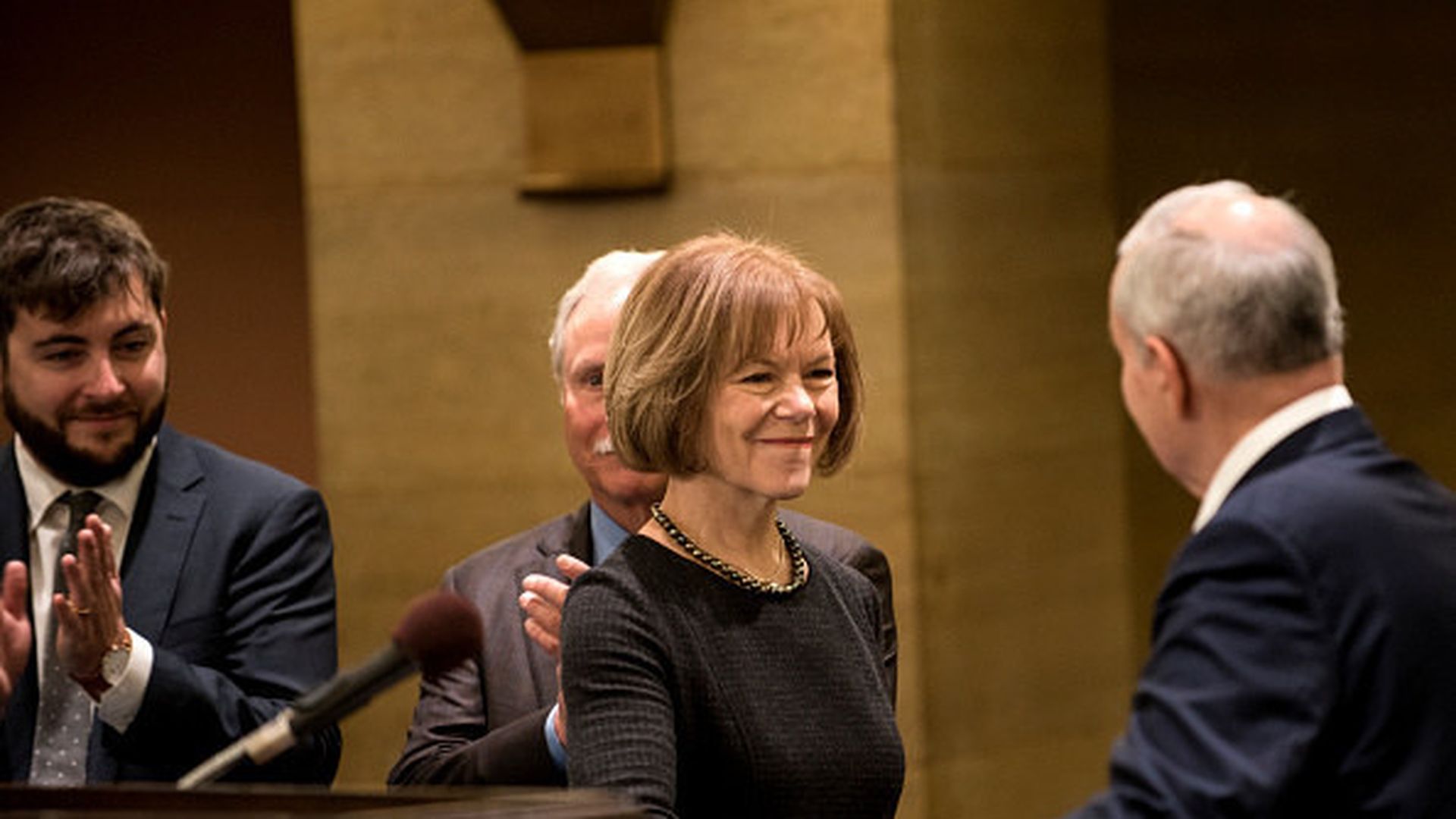 Minnesota Lt. Gov. Tina Smith, who was tapped by Gov. Mark Dayton earlier month to replace the embattled Sen. Al Franken after his resignation amid a string of sexual misconduct allegations, is set to take office this week. She will fill the seat until the November 2018 midterm elections.
Background: Franken's resignation takes effect on Tuesday and Smith will be sworn in by former Vice President Walter Mondale the next day, per the AP. Smith, who served as Dayton's chief of staff prior to becoming his running mate in 2014, was the likely frontrunner.
What's next: Smith, who plans to run for the remaining two years of Franken's term in a special election in November, told the Star Tribune that doesn't yet know if she'll take over the outgoing senator's committee assignments — Judiciary; Health, Education, Labor and Pensions; Energy and Natural Resources; and Indian Affairs. However, Smith reportedly said she will take on much of Franken's staff — about 50 employees would be in Washington and Minnesota.
Go deeper: Every allegation against Al Franken
Go deeper