The rise of augmented reality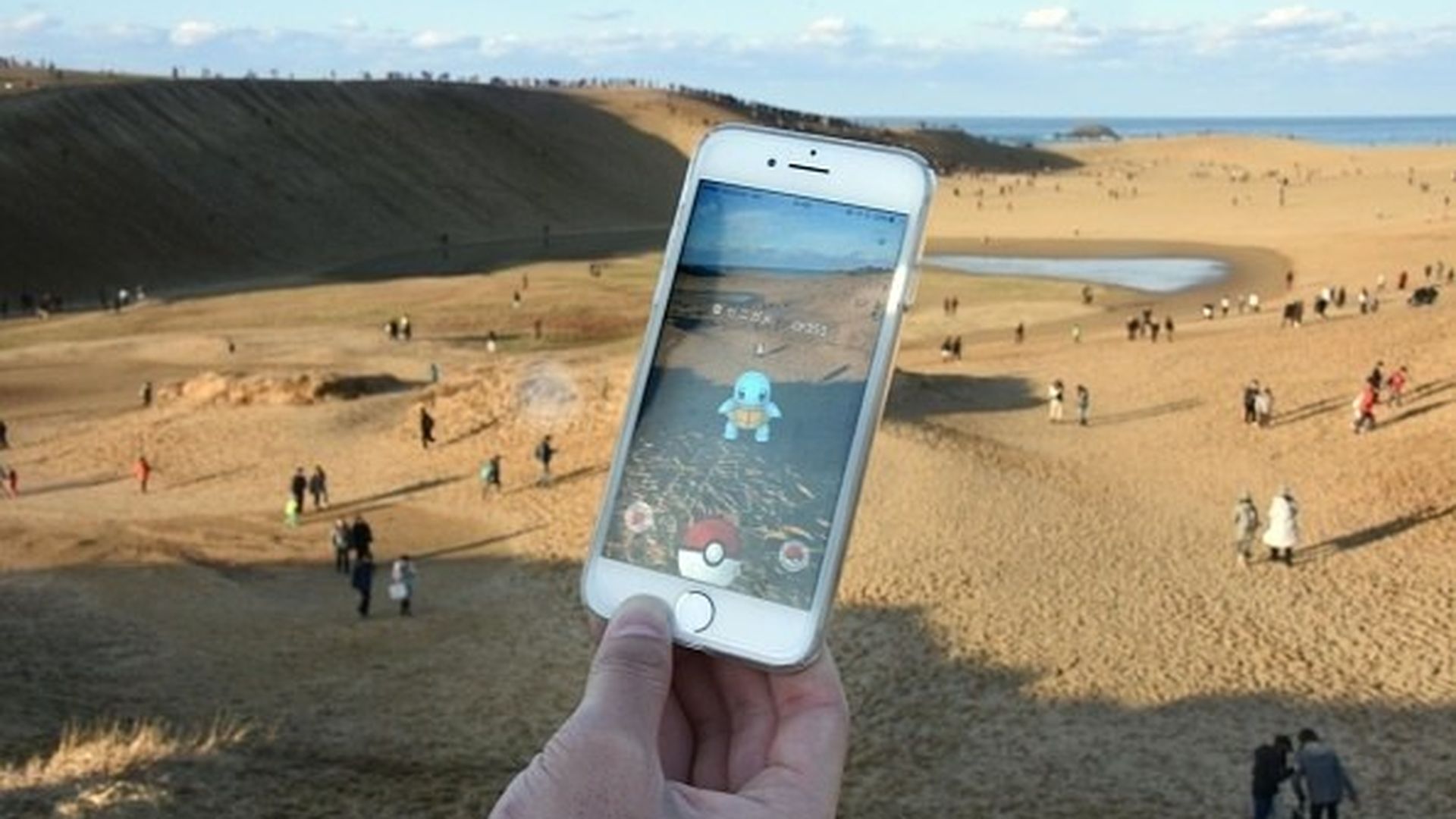 Pokémon Go gave us an early look at augmented reality it in the summer of 2016, and now the tech giants of the world are also launching their own AR technology, which will open the way for a lot of AR apps to pop up over the next year.
In the next few years, we're going to see AR develop significantly and start to break through to the mainstream. Once that happens, it will effect almost every aspect of daily life — from entertainment and work to education and transportation.
Augmented reality hardware
So far, most of the AR glasses we've seen have been heavy, have a short battery life, and are extremely expensive — which is why many consumers haven't gotten their hands on a pair yet. Here are some of the key players to watch as they try to make the hardware lighter and thinner in 2018:
AR for consumers is all about the smartphone
With dedicated goggles still too bulky and expensive, most consumers will get most of their AR for the next year or two via their smartphone.
The world got its first taste of this in July 2016, with the release of Pokémon Go. It was downloaded more than 100 million times in its first month and reportedly generated $10 million in daily revenue just three weeks after its debut.
The game's record-breaking success was a watershed moment for AR, and became a prime example of how it can be incorporated into the mainstream without detracting from the success of other mobile games or apps.
But it was really just a small hint of what could be possible. The real breakthrough came this year as Apple and Google added tools that make it easy for developers to build AR into their apps without needing a ton of specialized knowledge. Apple's ARKit and Google's similar ARCore provide developers with a chance to bring AR to the masses. Expect hundreds of millions of devices to be capable of running AR apps in 2018.
Other examples of AR apps out now:
Amazon unveiled an augmented reality feature in its iOS shopping app last month that enables customers to visualize a 3-D rendering of how a given product will look in their home or workspace before they order it.
The Smithsonian has a skin and bones app, which lets visitors to visualize an animal in its complete form by holding up their phones to an exhibit of its skeleton.
Human Anatomy Atlas 2018 turns your space into a small anatomy lab by projecting 3D models of the human body.
IKEA Place, one of the featured uses of ARKit, is similar to the Amazon AR app. It lets users "place" augmented furniture from IKEA catalogs into your home.
What they're saying
Pete Jameson, COO of ODG, expects the big changes to happen by 2023:
"Within 5 years the landscape will be very different than it is today. AR will sweep across all industries - and life - faster than we ever imagined. The technology capabilities are already here ... But awareness, form factor and price point need to be refined to push AR into our every day lives and move the mainstream into the next generation of mobile computing."
Go deeper