The D.C. Trump hotel made more money in 2017 than expected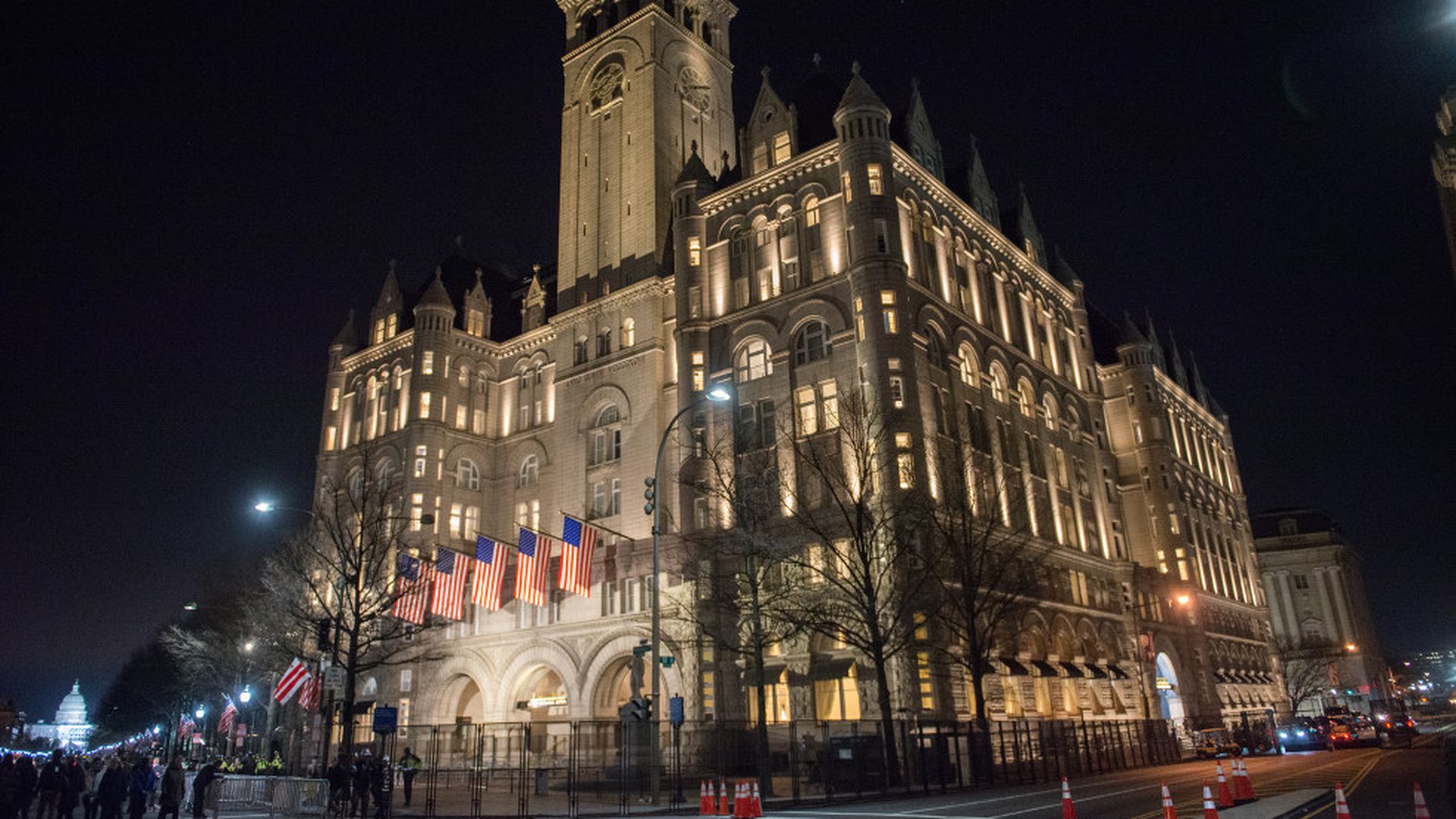 The infamous Trump Hotel located in D.C.'s old post office surpassed its business goals this year, raking in $1.97 million in profit in the first four months, according to the Daily Beast's Betsy Woodruff. The hotel was projected to lose $2 million, as most luxury hotels don't turn a profit in their first few years.
Big picture: Trump hotels across the country became sites for anti-Trump protests, which isn't exactly great for business, and several hotels have attempted to distance themselves from the name. One Trump hotel in the SOHO neighborhood in New York and one in Toronto changed their names, and a third hotel in Panama City is looking to rebrand. But despite frequent protests, the D.C. location, conveniently situated between the White House and the Capitol, has hosted and entertained Republican officials, campaigners, foreign leaders, conservative outside groups, pro-Trump tourists and even, on occasion, the president himself.
Follow the money: The D.C. Trump International Hotel raised its rates after the inauguration despite stagnant room rates nationwide, according to the Daily Beast. The decision paid off, resulting in a healthy bottom line — unusual for new luxury hotels.
Go deeper
with Betsy Woodruff's full piece.
Go deeper