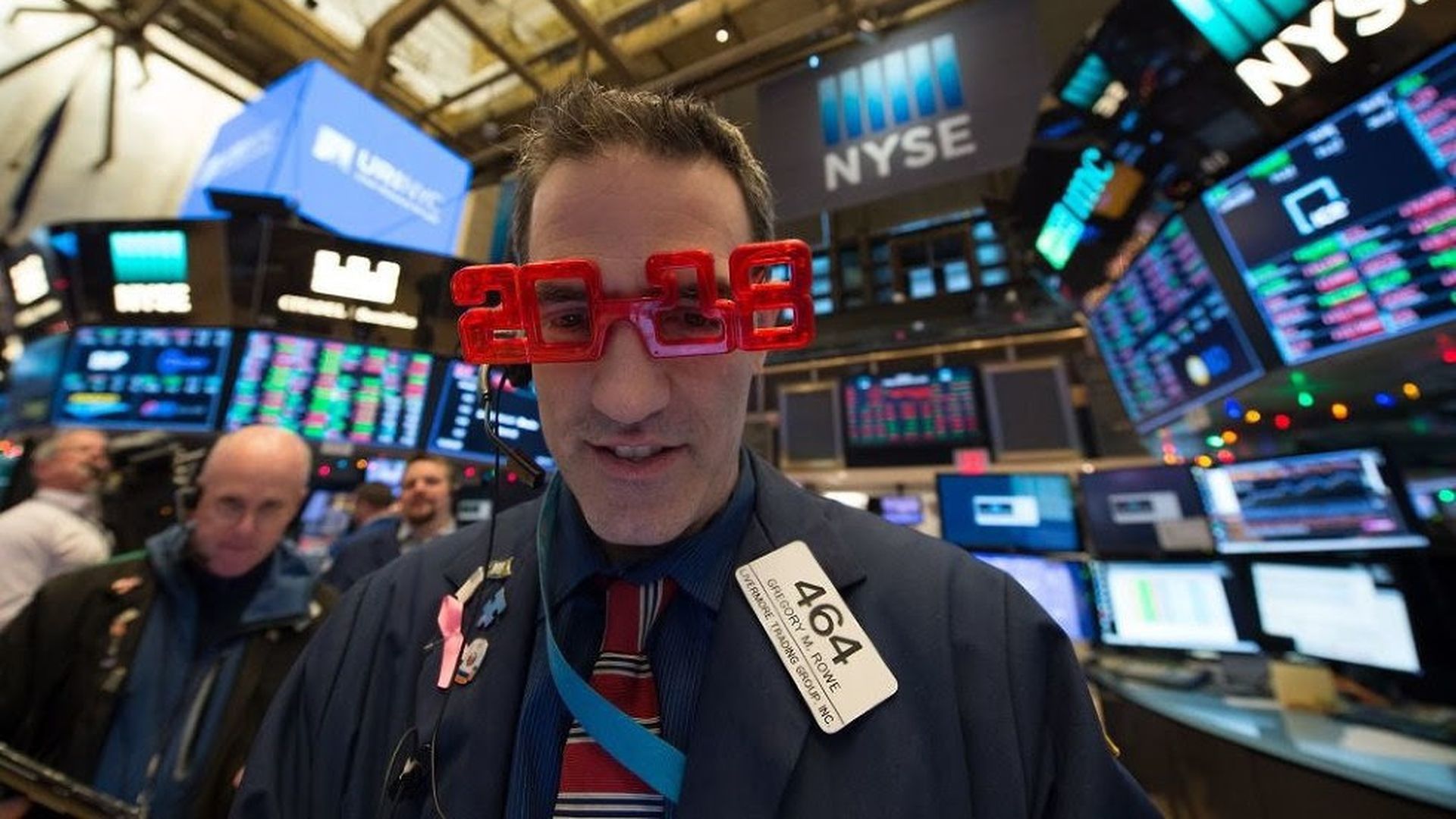 "The major stock indexes made double-digit gains for the year, led by Apple, Facebook and other technology stocks," per AP Business Writer Alex Veiga.
The takeaway: "By some measures, the market is looking expensive. The S&P 500 is now trading around 18 times forward earnings. That's above the historical average of 16."
"Even so, eight years into the bull market, many analysts expect stocks to keep climbing next year.
"The Standard & Poor's 500 index, the broadest measure of the stock market, had its best year since 2013," with a gain of 19%.
What it means: "[I]f you invested $1,000 in an S&P 500 index fund at the beginning of the year you'd wind up with about $1,218 at the end of the year."
The big reasons: "The global economy rebounded, while the U.S. economy and job market continued to strengthen, which helped drive strong corporate earnings growth.""Investors also drew encouragement from the Trump administration's and Republican-led Congress' push to slash corporate taxes, roll back regulations and enact other pro-business policies."
The Dow Jones industrial average gained 25.1%.. The tech-heavy Nasdaq composite climbed 28.2%.
Indexes also closed up in Britain, Germany, France, Japan and Hong Kong.
Go deeper