South Korea backs off claims that industrial park funds North Korea's military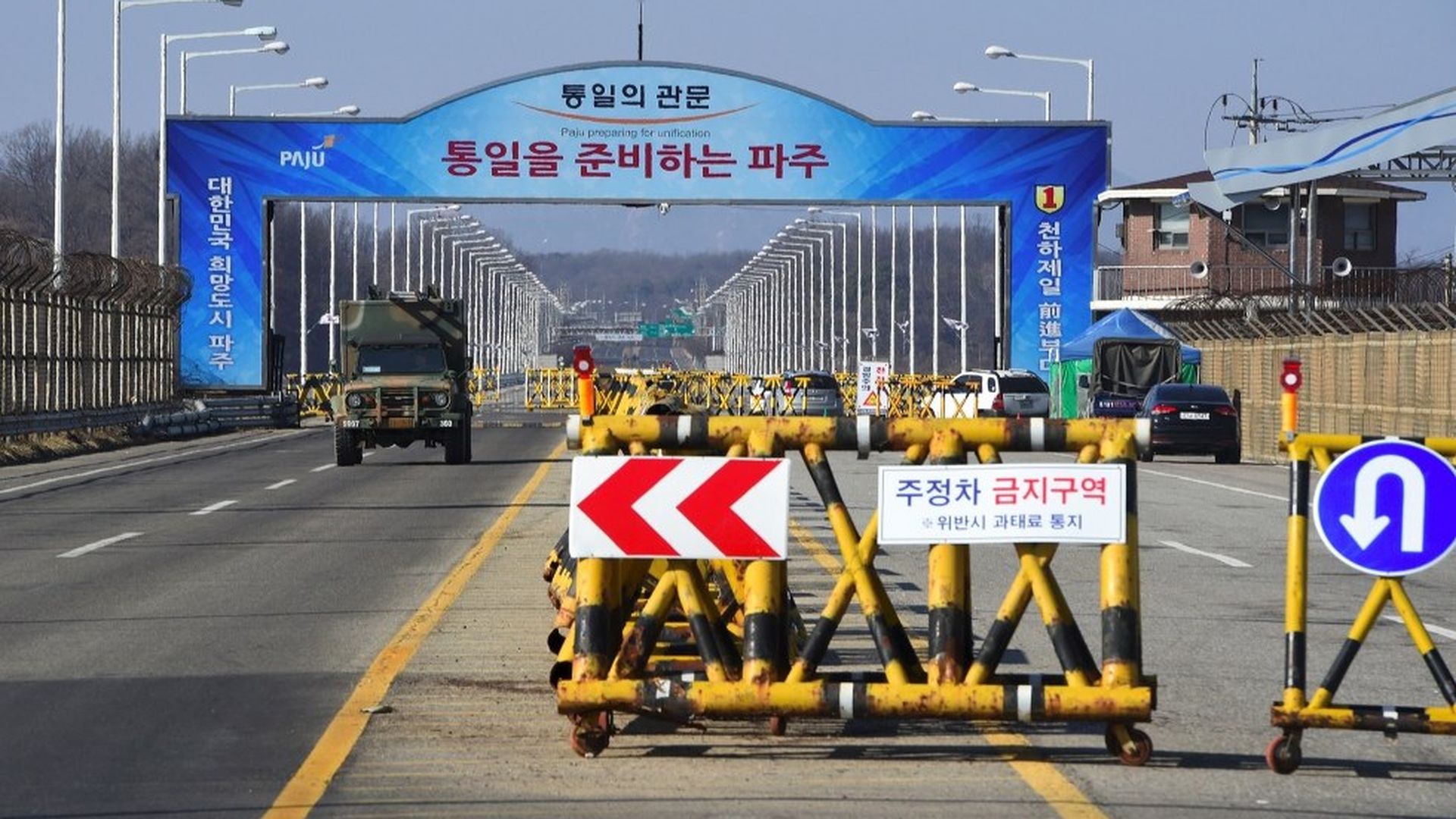 South Korea's government announced today that there is no evidence to back up claims that wages paid by South Korean companies to North Korean workers at a cross-border industrial park were funding North Korea's military ambitions, per Reuters. The South's previous administration, headed by deposed President Park Geun-hye, had made the assertions following a long-range missile test by North Korea last year.
The context: The complex in question — Kaesong industrial park — was designed to help foster cooperation between North and South Korea. 55,000 North Korean workers at the facility made double the North's usual minimum wage by doing work for South Korean companies.
Go deeper