Putin brands St. Petersburg bombing a terrorist attack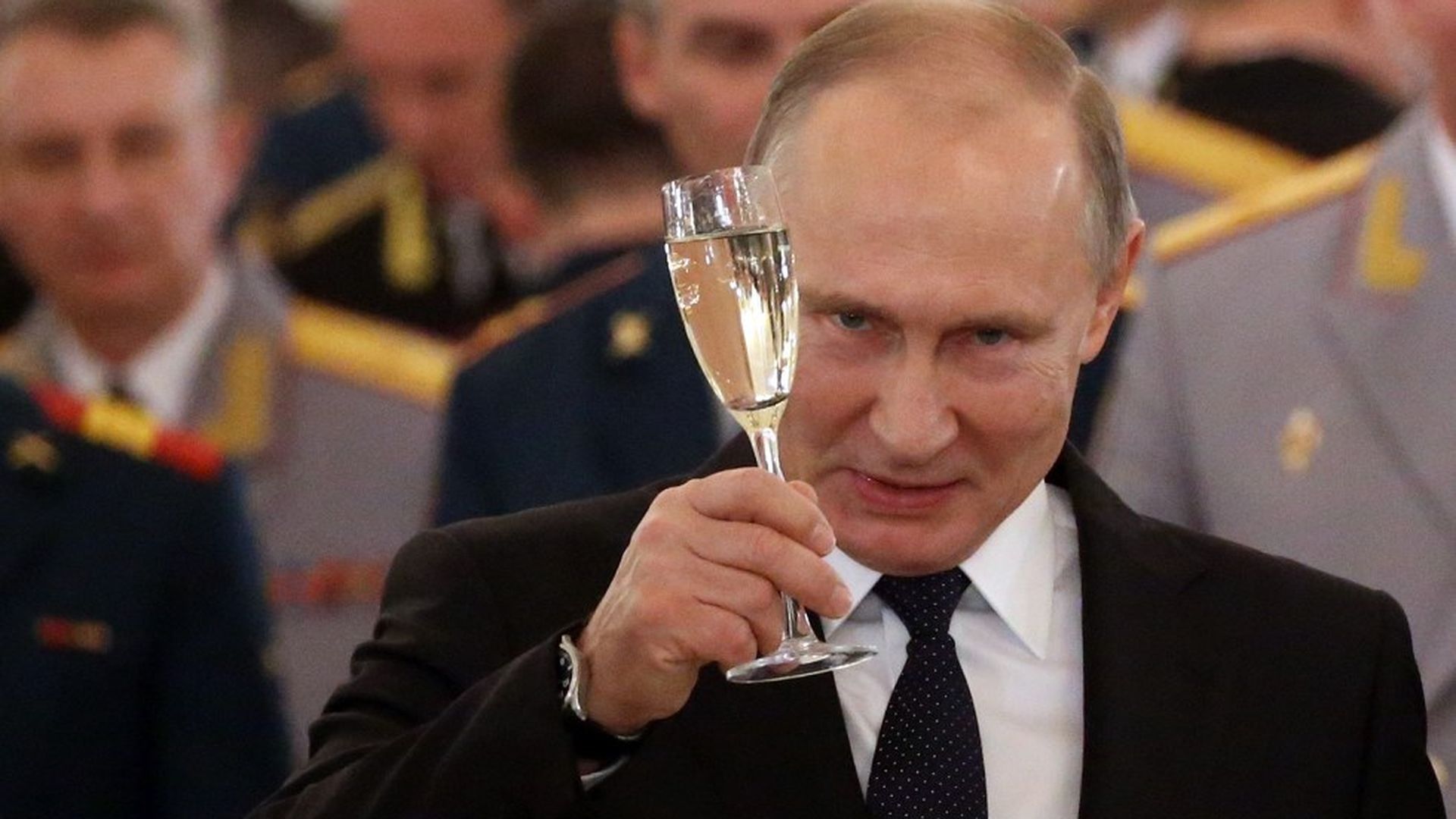 Russian President Vladimir Putin says a bombing yesterday in a St. Petersburg supermarket that injured at least 13 people was a terrorist attack, per the AP. He also stated that another attack in the city had been prevented, though the Kremlin did not provide any details.
Think back: Putin thanked President Trump earlier this month for the CIA's help in providing a tip that prevented a series of bombing attacks in St. Petersburg.
Go deeper