Pokémon Go ups its augmented reality game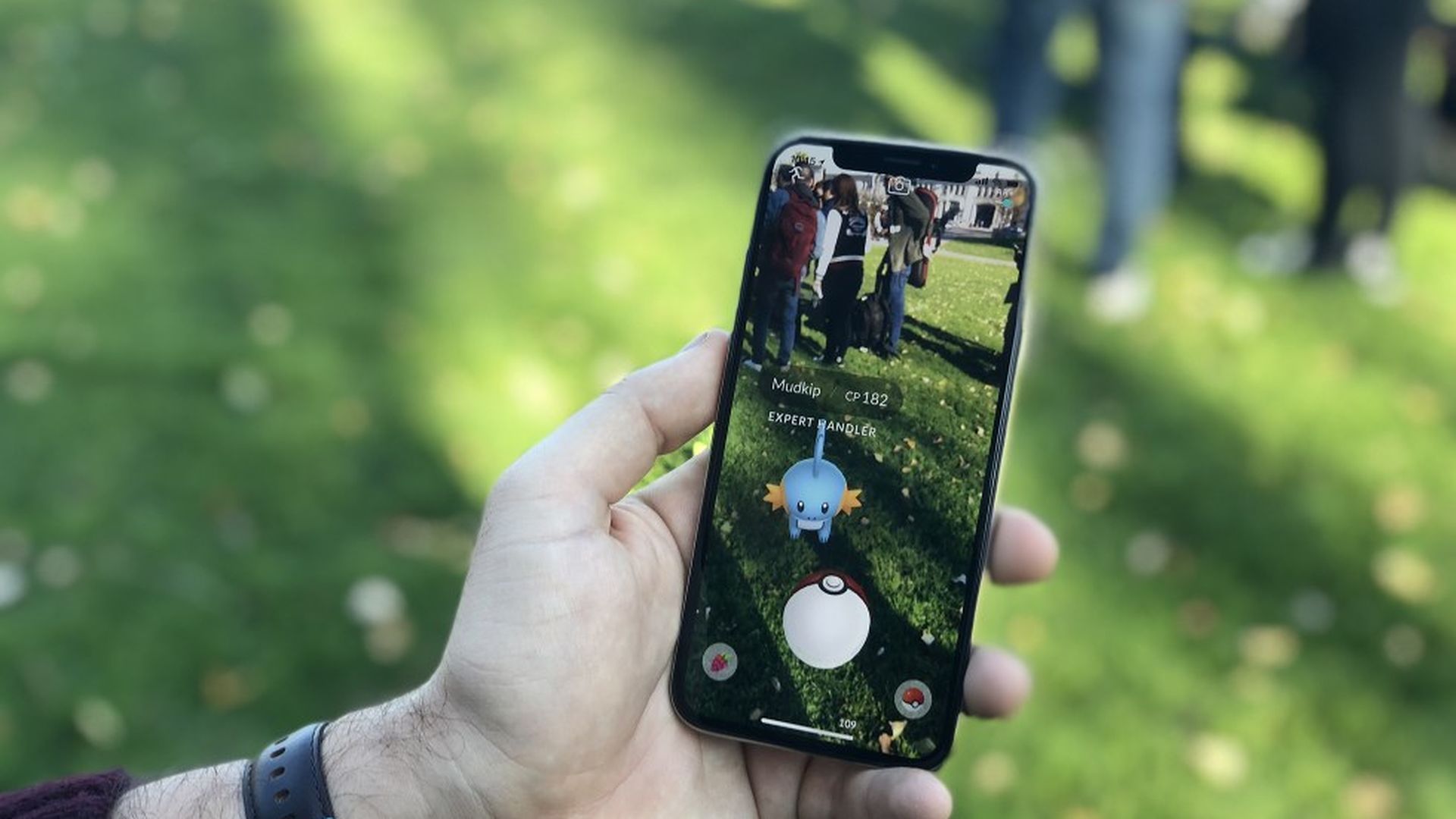 The creators of Pokemon Go are nearly ready to turn on an improved version of the augmented reality component of the game, drawing on the ARKit tools that Apple released with iOS 11. Enthusiasts have already spotted code in the latest update to the game and the new AR+ feature is expected to debut in the coming days.
Why it matters: For Apple, it also gives them a temporary advantage over Android, as Niantic hasn't yet announced similar plans for Google's ARCore. For Niantic, improving the AR experience could draw back some lapsed users and encourage current ones to keep the AR feature turned on. (Many hard-core users keep it turned off to make gameplay easier and preserve battery.)
How it works: In the new setup, creatures are fixed to a position, getting bigger as users approach them and allowing people to view the creature from multiple angles. The creatures can now flee if approached too quickly. Players who use the new AR feature, which requires a newer iPhone or iPad with iOS 11, can get "expert handler" bonuses for catching creatures in the new AR mode.
What's next: Niantic CEO John Hanke said AR will play a big role in the company's future, including in the company's upcoming Harry Potter game, "Maybe some company will make amazing AR glasses in the future," he said, speaking alongside Joswiak at the company's San Francisco headquarters. "I can't imagine who that will be."
Apple executive Greg Joswiak didn't talk about future hardware, but did promise the company has a "long, robust roadmap" for AR. "We think this is a really big deal," he said, echoing previous comments from CEO Tim Cook. "This is not just a gimmick."
Go deeper