One Republican senator's lesson for the White House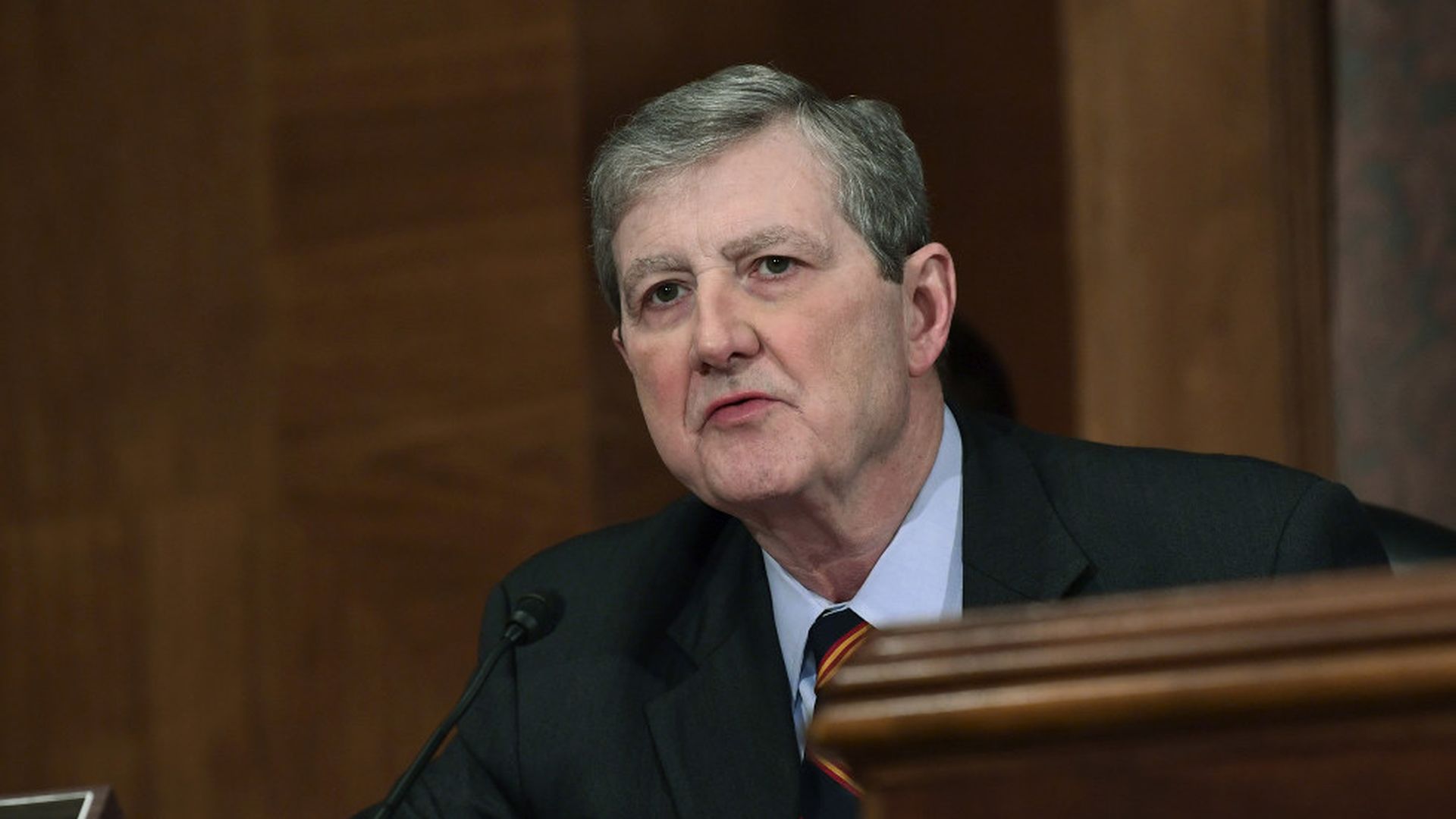 After Sen. John Kennedy's round of questioning on basic legal questions for Matthew Petersen, one of Trump's judicial appointees, he withdrew his nomination. Sam Stein writes on The Daily Beast: "Political humiliations like these don't often happen in public view, let alone at the hands of a member of the same political party of the nominating administration."
Why it matters: "Kennedy was trying to send a larger message here. And it wasn't meant for Petersen but for the man chiefly responsible for his now-withdrawn nomination: White House Counsel Don McGahn."
McGahn has exerted an outsized influence over the nation's judiciary. He has put loyal allies in key positions at the Department of Justice and he has taken the leading role in pushing nominees for the bench."
N.Y. Times Quote of the Day goes to Sen. Kennedy:
"Just because you've seen 'My Cousin Vinny' doesn't qualify you to be a federal judge."
"The nominee, Matthew Petersen, was unable to answer many of the senator's questions and withdrew his nomination."
Go deeper