Officials say 3 dead after Amtrak derailment in Washington state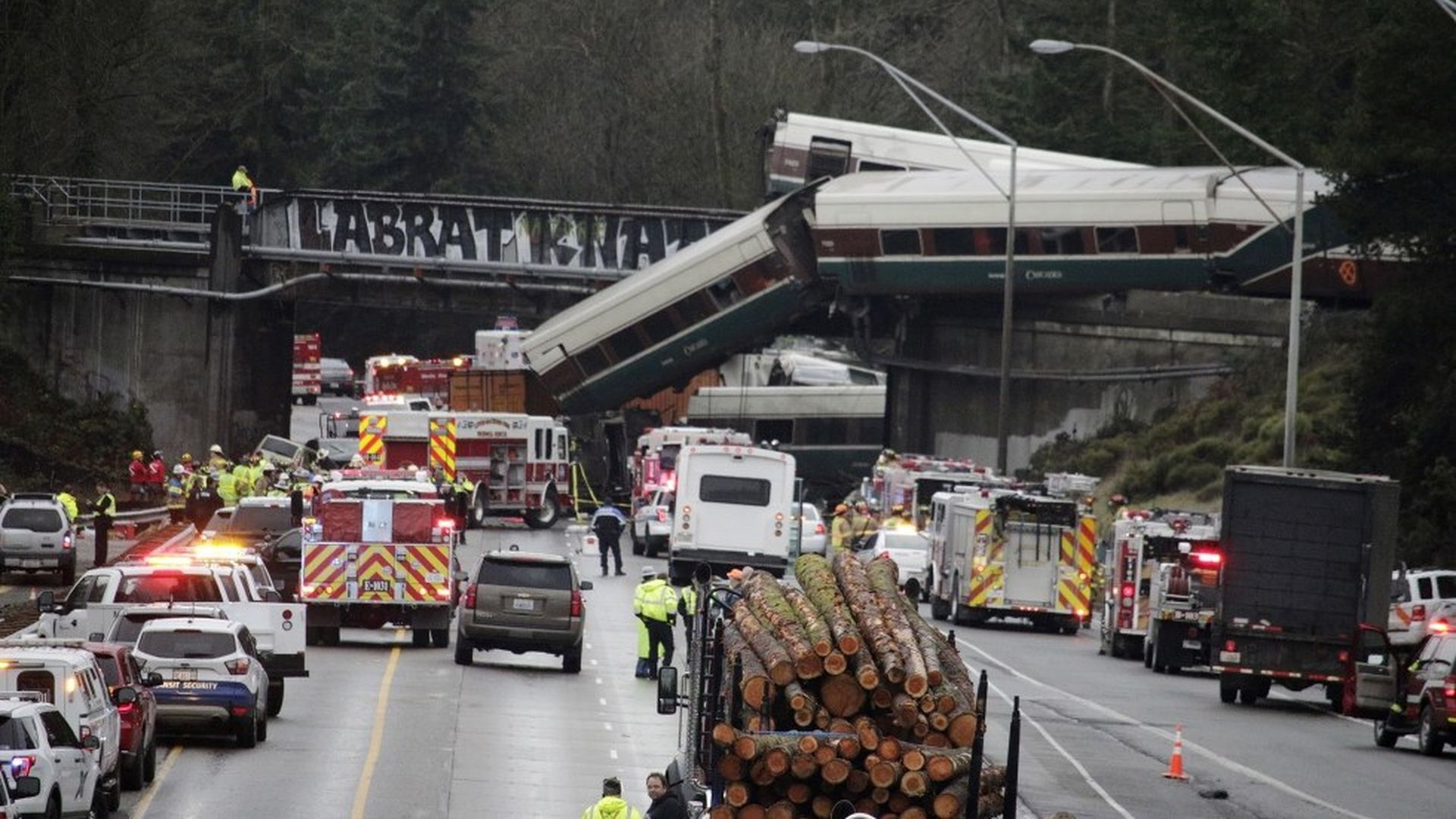 At least 3 three people are dead and about 100 injured after an Amtrak train derailed and fell off a bridge onto Interstate 5 between Tacoma and Olympia in Washington state this morning, the New York Times reports. The paper reports investigators are still going through the wreckage and that the death toll could change.
Amtrak 501 was traveling from Seattle to Portland along a new route on the maiden voyage of an expanded high-speed option. Amtrak confirmed there were approximately 78 passengers and five crew on board. The sheriff's department also confirmed that there were "multiple motorists" injured but no fatalities on Interstate 5. The National Transportation Safety board said in a press conference that they do not yet know what caused the derailment, but they have deployed a team to Washington to investigate.
This article has been updated with new information from officials on injuries and deaths.
Go deeper